Friday night while performing in Amsterdam, Adele had a brief but incredible Spice Girls moment.
While talking in between songs, Adele called out "Spice Girls!"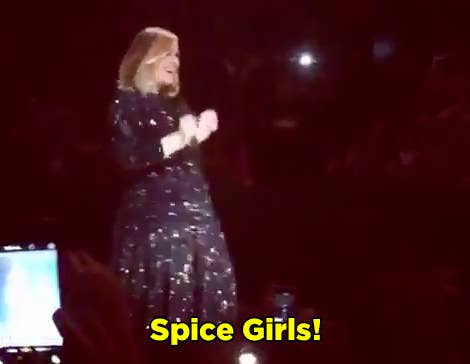 And after a bit of encouragement from the crowd…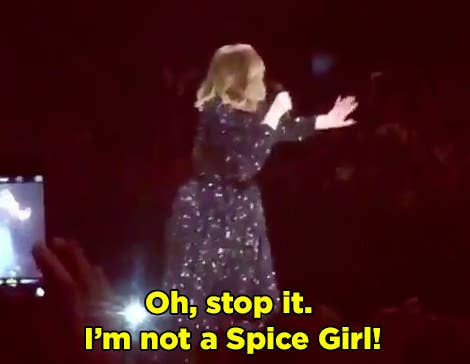 Unsurprisingly, Adele got the approval of several of the Spice Girls.
With their 20-year anniversary coming up this summer, there've been rumors of the Spice Girls getting back together for a tour, but Posh Spice, AKA Victoria Beckham, isn't interested in a reunion.
Well, worst comes to worst...