James McAvoy Revealed How He Got So Big, And It's Pretty Simple
Nope, he didn't start a 6,000-calorie diet.
This holiday season, James McAvoy got swole AF (and brought us the greatest early Christmas gift of all).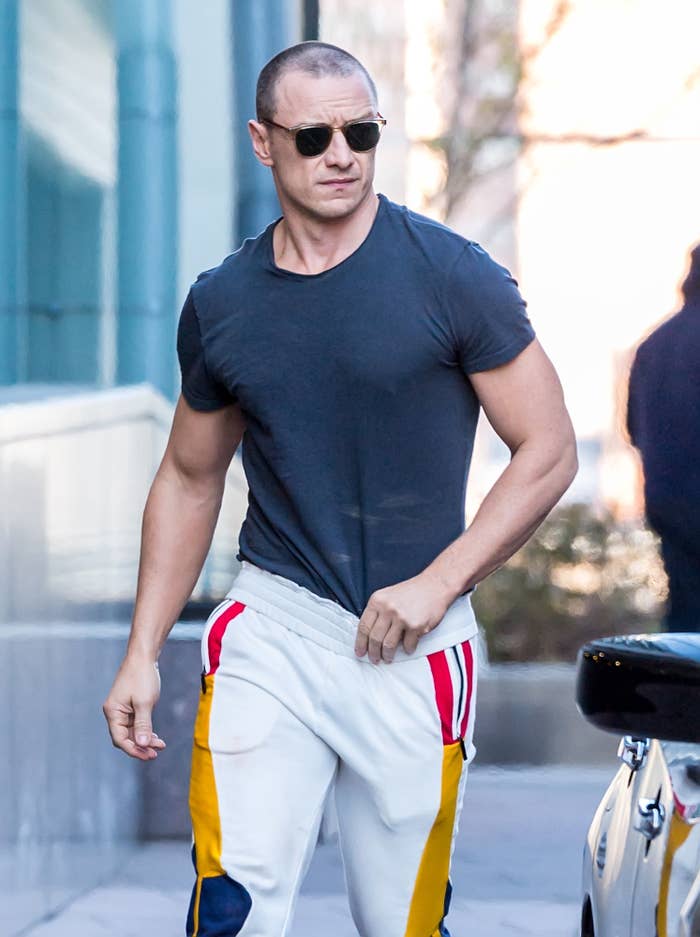 You probably heard that he bulked up via a 6,000-calorie-per-day diet, but this week, McAvoy shut that down.
In an Instagram post that addresses the widely spread claim, McAvoy writes, "Me saying 'I ate 6,000 calories a day' is inaccurate, was meant as a joke, and is being widely used out of context."
Instead of relying on extreme calorie intake to bulk up, McAvoy says he used a nutritional tool that's been trending in the last year.
He explains: "We counted macros... [which] I think is probably a healthier way of tracking intake."
And to be sure, he's not advocating for any particular diet at all.
His advice? Just do whatever feels right for your body: "Enjoy your workouts or nonworkouts, stay healthy, and eat well."