Here's How Monkey Peel Bananas, And Why You Shouldn't Do It That Way
I know I'm late to this.
In the world of easily peel-able fruits, bananas are at the top of the chain. They don't squirt messy juices, are easily cleaned up, and don't require knives or sharp nails to cut into their flesh.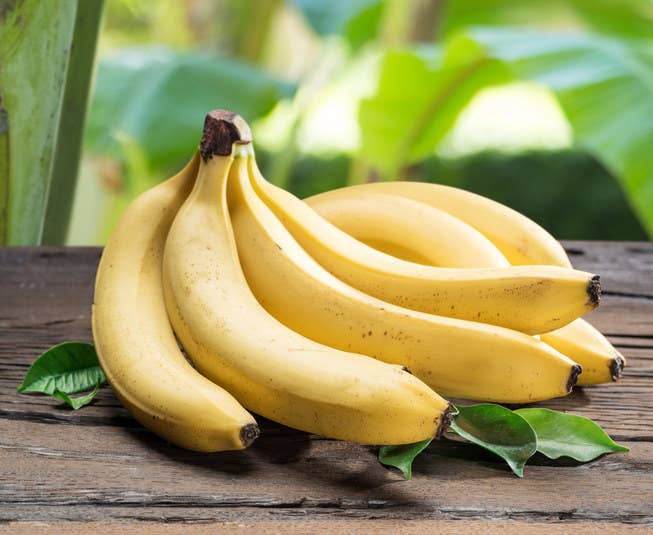 But since this is the year 2019 and you can optimize literally anything, I just learned that there's actually a "superior" way of peeling bananas — the way monkeys do.
Here's how you peel a banana like a monkey: Instead of pulling the hard, stem end of the banana, flip it around and peel the opposite nubby end by pinching the stem and splitting your banana.
I tried it out for myself, to questionable results.
Peeling from the nub end meant I had to dig my fingernails into the banana (the whole pinching technique didn't work), which resulted in messier, less defined peels AND actually gave me an uneasy grip on the banana since my last bite wasn't as firmly connected to the peel.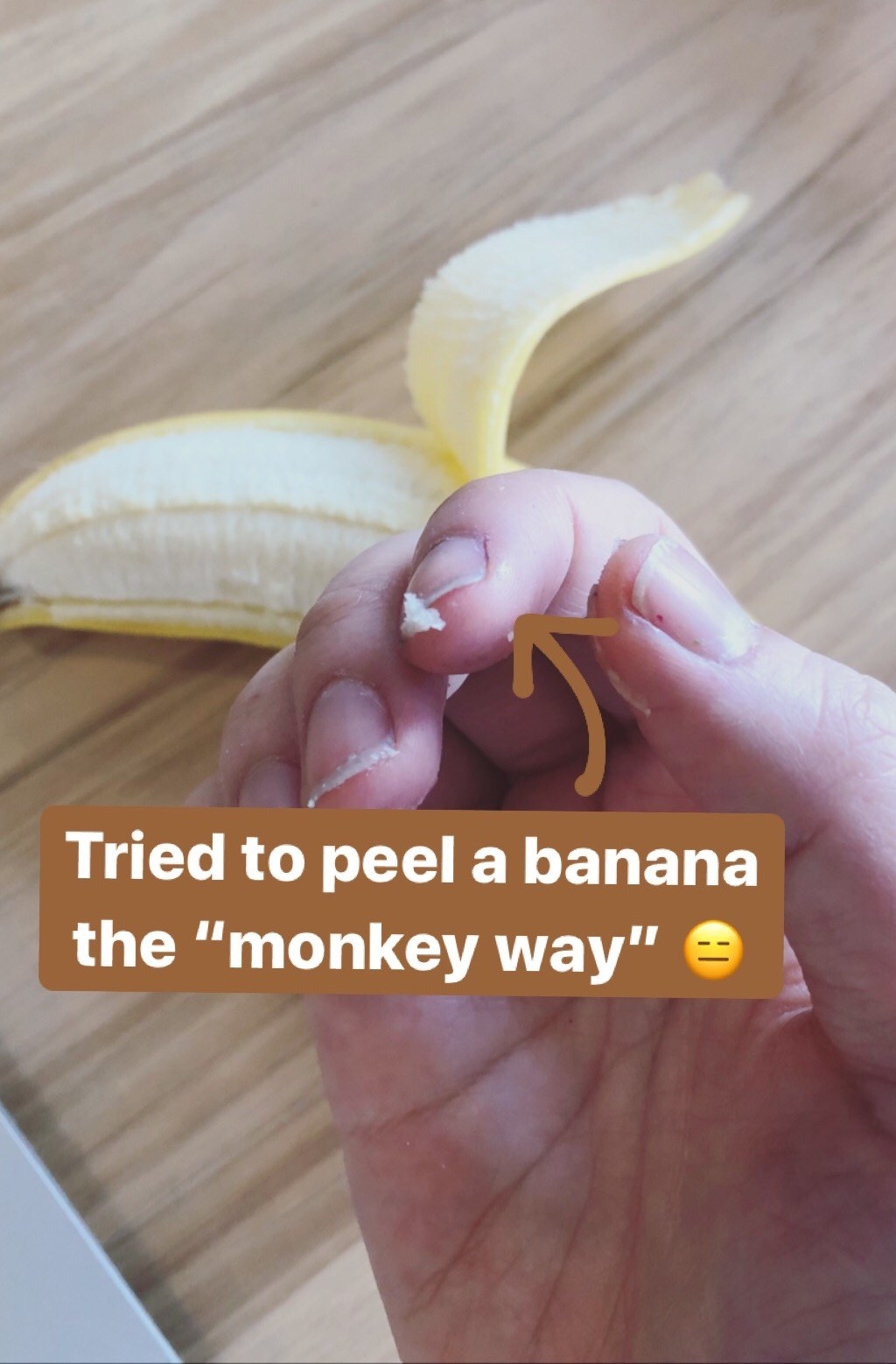 So, next time someone tells you you're peeling bananas the wrong way, you now have an even better come back.