Dubbed the Midnight Mint Mocha Frappuccino, this dark chocolate and mint beverage is made with extra dark cocoa + mint crystals + coffee + milk + and a middle layer of whipped cream.
The drink sounded suspiciously similar to the discontinued Peppermint Mocha Frappuccino, and as your resident food truthers, we knew we had to investigate. So we headed to our local Starbucks to check it out.
After we ordered, the two fraps took a bit longer than usual to make — probably because we came on the morning of the beverage's release and the baristas were still getting used to the new recipe.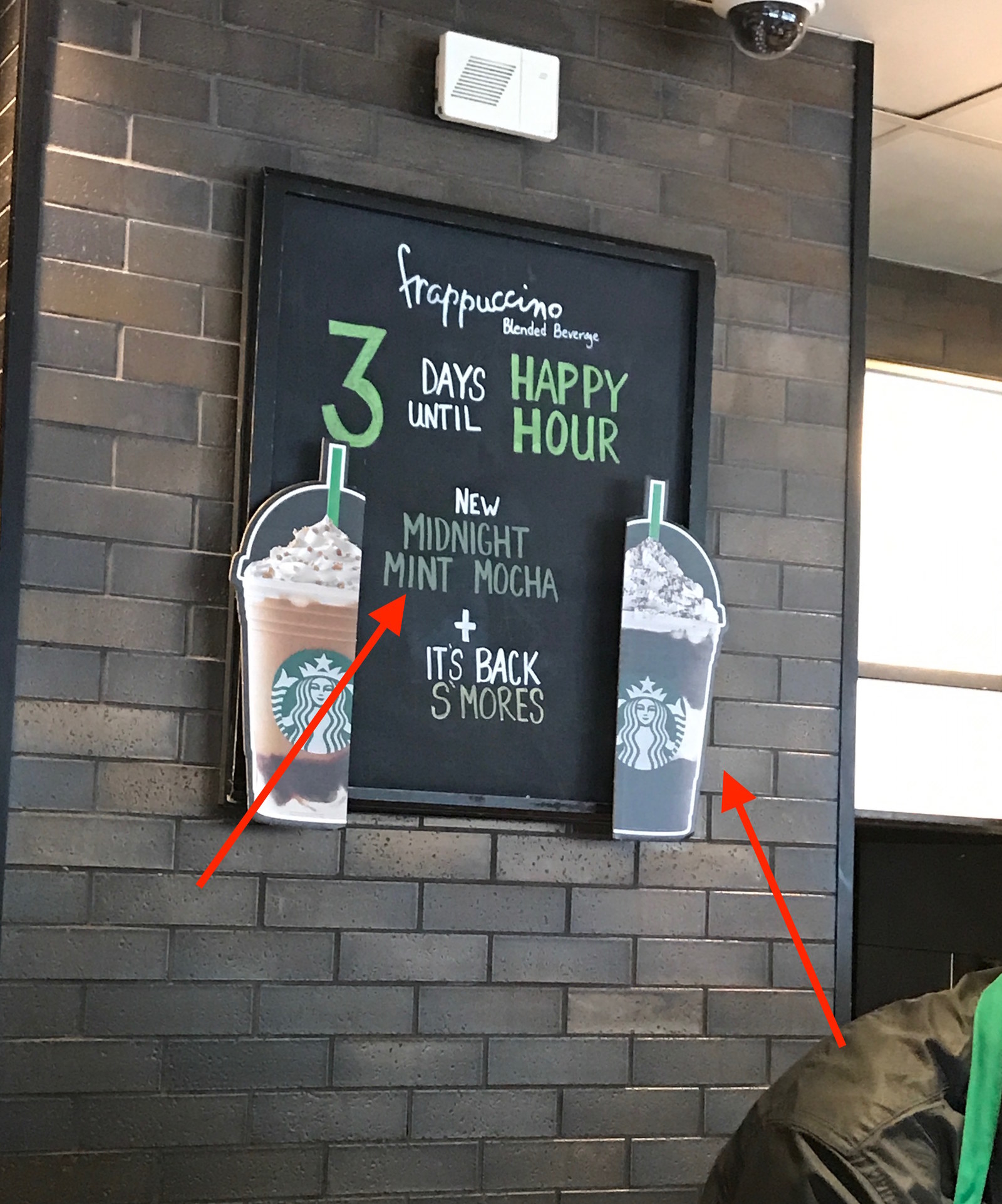 Here's what it looked like fresh out of the blender: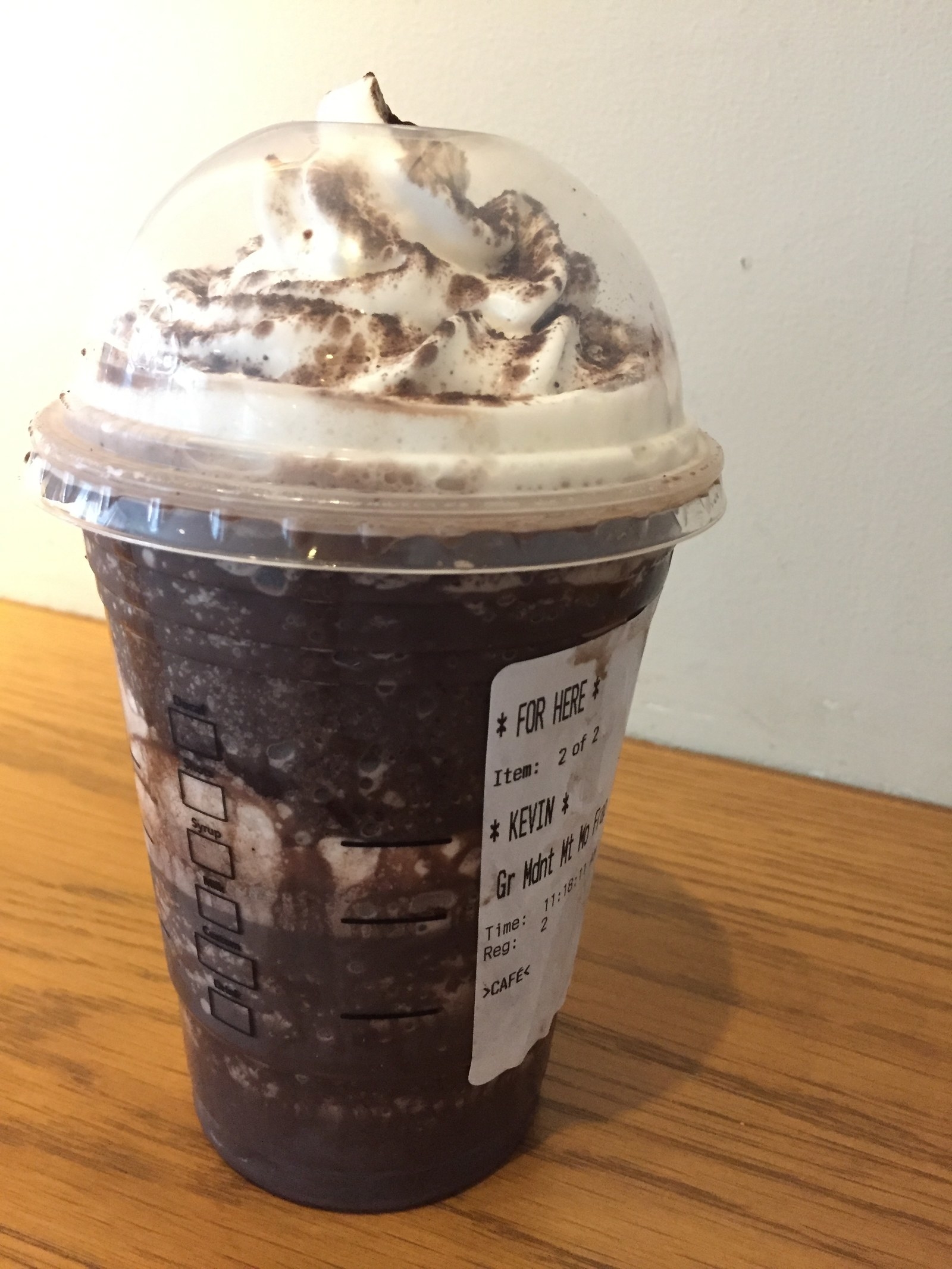 It was darker than your usual Frappuccino, but not quite black.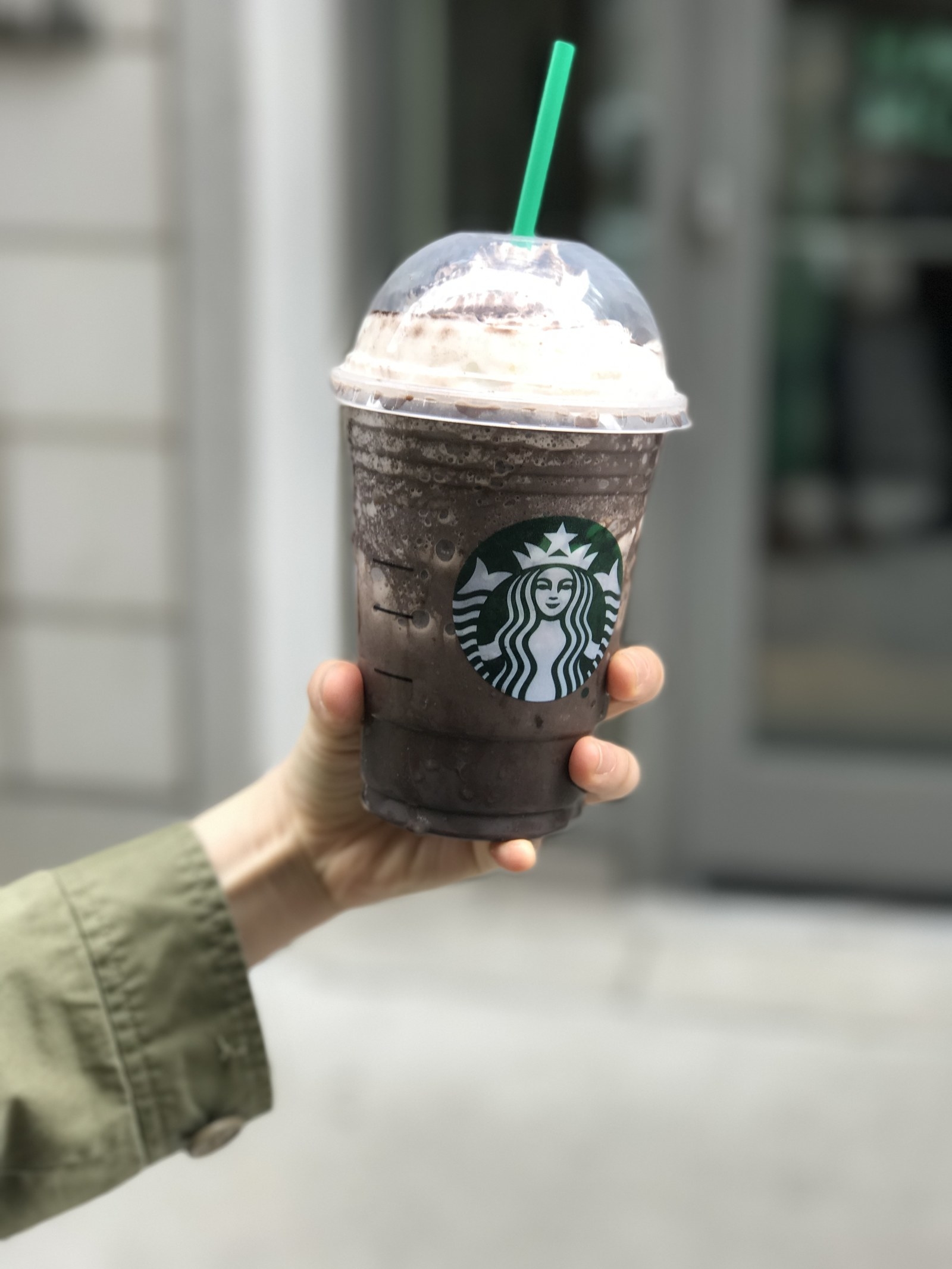 As for the taste, it was…underwhelming.
Michelle's review: Mint chocolate is one of my favorite ice cream flavors, so I was pretty hyped to try this but TBH it kind of just tasted like a chocolate coconut water. You know exactly what I'm talking about: watery and with a super diluted hint of chocolate. I took my first sip expecting a rich, creamy, mouth-refreshing rush of flavor, but every single one of my taste buds was bummed out ☹️☹️☹️. Also, the mint flavor was pretty undetectable. On a mintiness scale of 1 to that painful mouthwash you use like twice a year, it's probably a 2.
Kevin's review: I was also expecting something more from the new Mint Frap. I couldn't tell the difference between this and a Java Chip Frap with some peppermint syrup. But as far as the taste, it was pretty unimpressive. I was hoping for more of a mint chocolate blast, but instead it was more like a weak breeze of mint. The whipped cream in the middle was a nice way to break things up. It seems like this effect definitely also made the Frap look more Instagram-ready as well. I probably wouldn't order this one again considering how much sugar is in it, but it was nice to try it. I'd give this Frap 2.5 green straws out of 5.
While we were there, we also took the opportunity to try out the S'mores Frappuccino, which is returning to menus today. It's made with marshmallow-infused whipped cream + milk chocolate sauce + coffee + milk.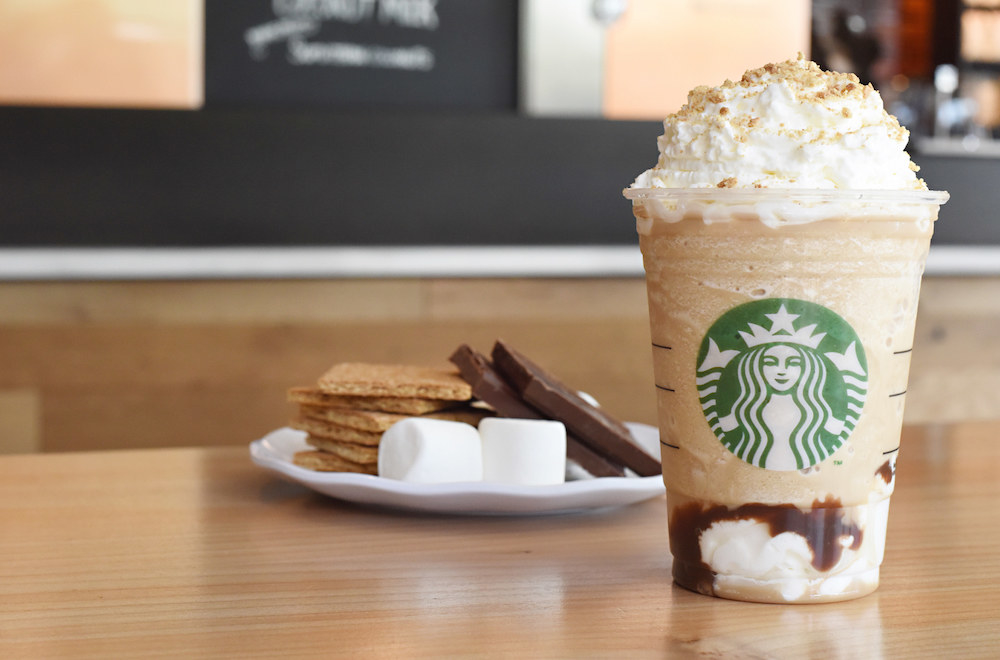 And we were pretty big fans!
Michelle's review: Frappuccino lovers all over the world: This is the one Frappuccino to rule them all, mostly for two reasons: 1) There's something SO indulgent and beautiful and sweet about getting a sip of chocolate syrup every time you drink this. Like getting a perfectly seasoned cheesy Cheeto EVERY. TIME. 2.) The marshmallow whipped cream at the middle of the drink is the condiment of the gods, and I hope to be embalmed in this magical ingredient when I die. I give this a 5/5.
Kevin's review: OK so as far as taste, this one was great. It was creamy and sweet, but not too overpowering. I really, really liked the marshmallow essence in the middle. It was a nice little treat after I had drunk the chocolate/coffee part. I felt like this one actually tasted exactly like a s'more, and that was the whole point, right? The added bonus of a caffeine kick really made this Frap worth it. If you're looking for a sugary afternoon treat, I think that this Frap is the one to try! I'd give it 4 out of 5 green straws.
Here are some nutrition facts, too...