As someone who writes a lot about food, I've tried a ton of recipes.
And I am not kidding or exaggerating in the least when I say I've found the best hummus recipe of all time.
It's the creamiest, smoothest hummus I've ever had — and is so addictively savory I'm pretty sure I could easily lick an entire bowlful clean in one sitting.
And even if you have minimal cooking experience, you can make a perfect batch yourself. Here's how:
If you want to give this recipe a try ASAP, you can also just scroll all the way down for the full recipe.
1.
Soak a cup of dried chickpeas with a teaspoon of baking soda overnight.
2.
Boil your soaked chickpeas in water with another teaspoon of baking soda.
3.
While chickpeas are boiling, make the second, ~essential~ part of this hummus recipe — ✨ the tehina sauce ✨ — by blending garlic, lemon juice, kosher salt, tehina*, and cumin.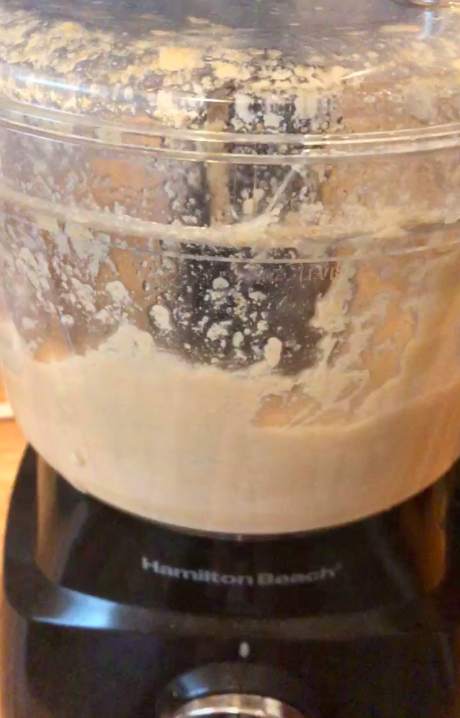 The tehina sauce should have this lush and dreamy consistency... 😍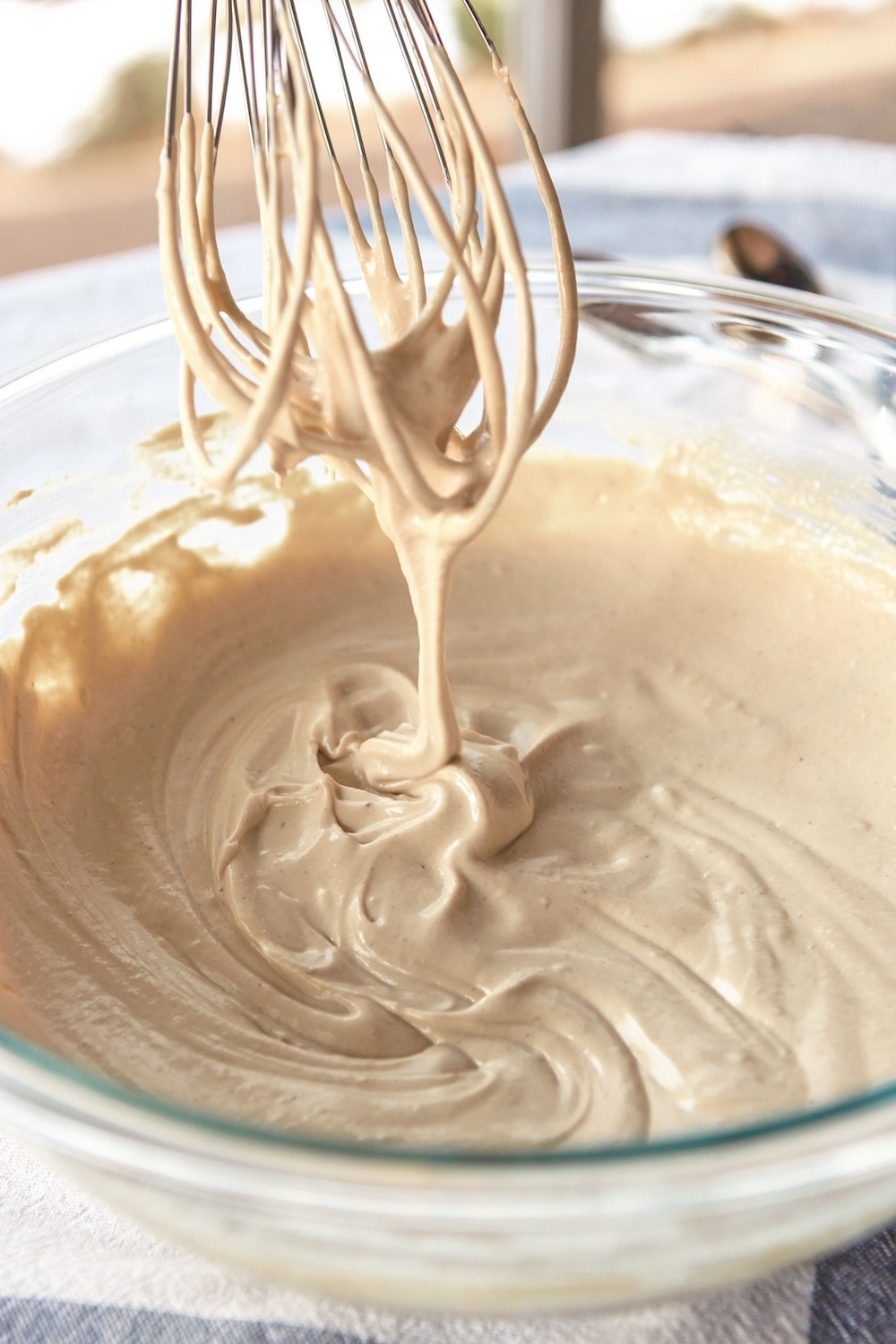 4.
Once the chickpeas are done boiling (they should be mushy, remember!), add them, along with kosher salt and cumin, to the tehina sauce you just made. Now, BLEND.
5.
And VOILÀ! You're done! Now drizzle some olive oil and sprinkle some paprika over the top, and get ready to have the time of your life.
Zahav's Hummus Tehina
MAKES 3 ½ CUPS
INGREDIENTS
1 cup dried chickpeas
2 teaspoons baking soda
1 ½ cups Basic Tehina Sauce (recipe below this one), plus a bit more for the topping
1 teaspoon kosher salt
¼ teaspoon ground cumin
Paprika
Chopped fresh parsley
Olive oil, for drizzling
HOW TO MAKE IT
1. Place the chickpeas in a large bowl with 1 teaspoon of the baking soda and cover with plenty of water. (The chickpeas will double in volume, so use more water than you think you need.) Soak the chickpeas overnight at room temperature. The next day, drain the chickpeas and rinse under cold water.
2. Place the chickpeas in a large pot with the remaining 1 teaspoon baking soda and add cold water to cover by at least 4 inches. Bring the chickpeas to a boil over high heat, skimming off any scum that rises to the surface. Lower the heat to medium, cover the pot, and continue to simmer for about 1 hour, until the chickpeas are completely tender. Then simmer them a little more. (The secret to creamy hummus is overcooked chickpeas; don't worry if they are mushy and falling apart a little.) Drain.
3. Combine the chickpeas, tehina sauce, salt, and cumin in a food processor. Puree the hummus for several minutes, until it is smooth and uber-creamy. Then puree it some more!
4. To serve, spread the hummus in a shallow bowl, dust with paprika, top with parsley and more tehina sauce if you like, and drizzle generously with oil.
From Zahav: A World of Israeli Cooking by Michael Solomonov and Steven Cook, published by Rux Martin/Houghton Mifflin Harcourt.
Zahav's Basic Tehina Sauce
MAKES ABOUT 4 CUPS
INGREDIENTS
1 head garlic
¾ cup lemon juice (from 3–5 lemons)
Salt
2 generous cups tehina
½ teaspoon ground cumin
1. Break up the head of garlic with your hands, letting the unpeeled cloves fall into a blender. Add the lemon juice and ½ teaspoon of the salt. Blend on high for a few seconds until you have a coarse puree. Let the mixture stand for 10minutes to let the garlic mellow.
2. Pour the mixture through a fine-mesh strainer set over a large mixing bowl, pressing on the solids to extract as much liquid as possible. Discard the solids. Add the tehina to the strained lemon juice in the bowl, along with the cumin and 1 teaspoon of the salt.
3. Whisk the mixture together until smooth (or use a food processor), adding ice water, a few tablespoons at a time, to thin it out. The sauce will lighten in color as you whisk. When the tehina seizes up or tightens, keep adding ice water, bit by bit (about 1½ cups in total), whisking energetically until you have a perfectly smooth, creamy, thick sauce.
4. Taste and add up to 1 ½ teaspoons more salt and cumin if you like. If you're not using the sauce immediately, whisk in a few extra tablespoons of ice water to loosen it before refrigerating. The tehina sauce will keep a week refrigerated, or it can be frozen for up to a month.
From Zahav: A World of Israeli Cooking by Michael Solomonov and Steven Cook, published by Rux Martin/Houghton Mifflin Harcourt.
FYI, the entire cookbook is pretty excellent and worth a buy.