Valentine's Day is right around the corner.
And TBH, all I want is a bouquet of ice cream flowers: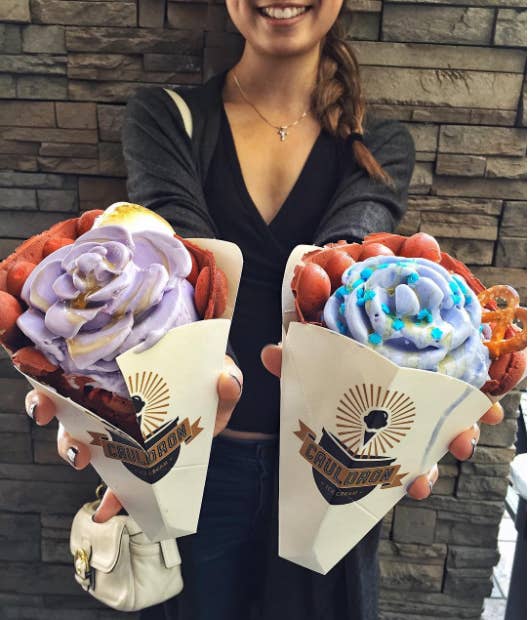 Cauldron Ice Cream in Santa Ana, California is serving up edible ice cream flowers — and they're a ~thing of beauty~.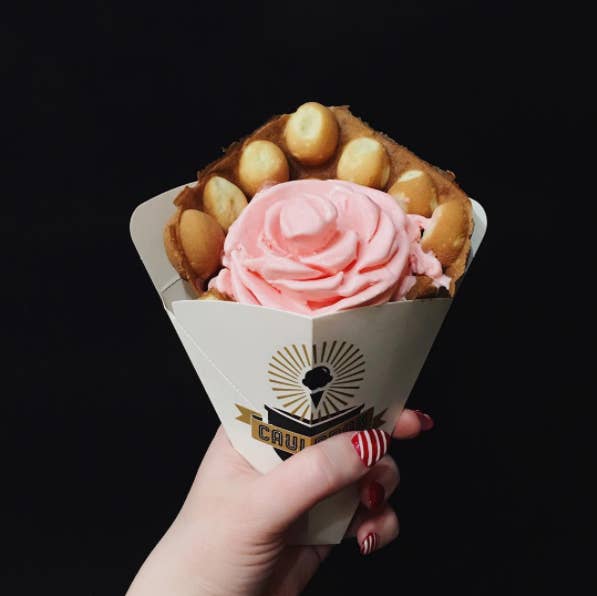 Each order is served in a warm, eggy waffle cone called a "puffle" — or a puffy waffle — first popularized in Hong Kong.
The cone is then filled with extra-creamy liquid nitrogen ice cream.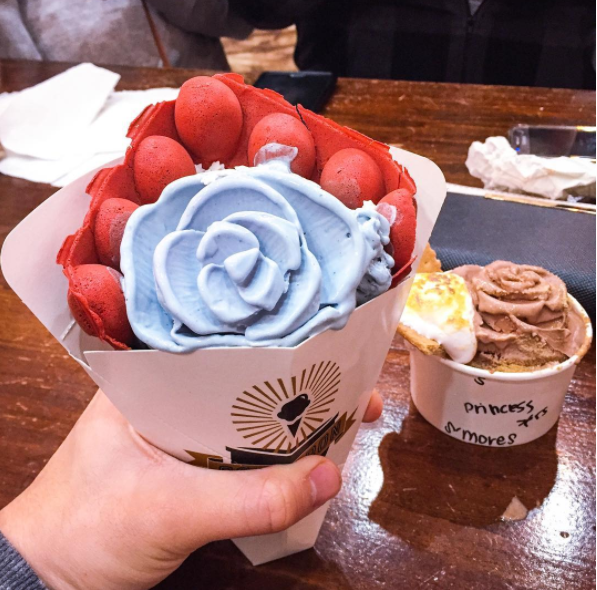 Cauldron's menu of flavors changes monthly, but recent creations have included Rose, Earl Grey Lavender, and Sea Salted Caramel Crunch.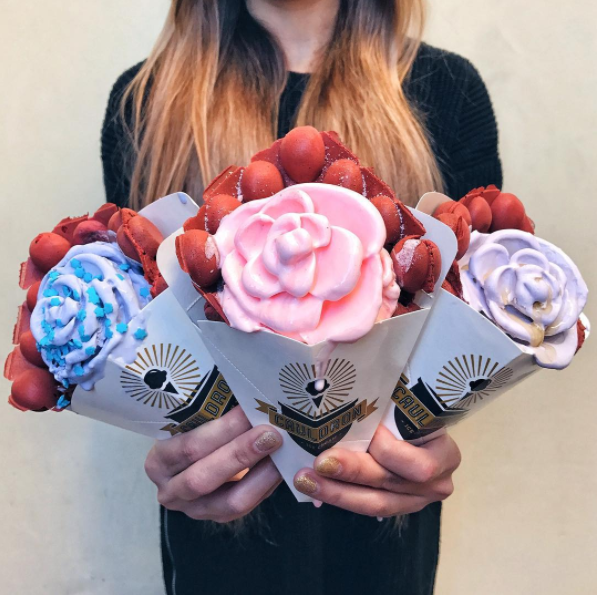 Depending on your order, your ice cream may even be topped with a drizzle of honey, toasted marshmallow fluff, or sea salt.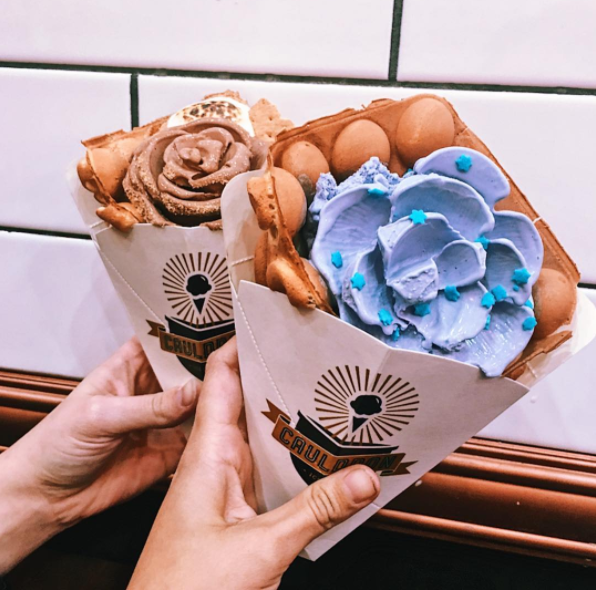 This one is mint chip ice cream served in a churro puffle cone 😍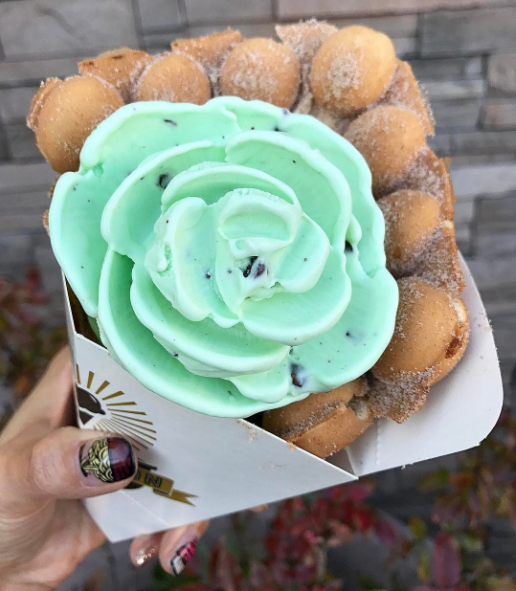 And just like roses, you don't need a S.O. to buy you a bouquet.