And it takes something pretty special to get our attention. Like (*ahem*)...
👀 THE TACRO. 👀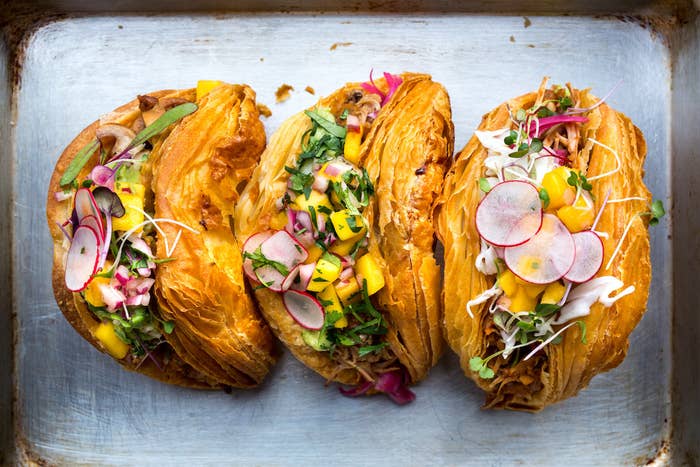 It's a flaky croissant shell filled with your choice of three fillings: chile chicken with avocado, pulled pork, and barbecued jackfruit. And it looks GORGEOUS. 😍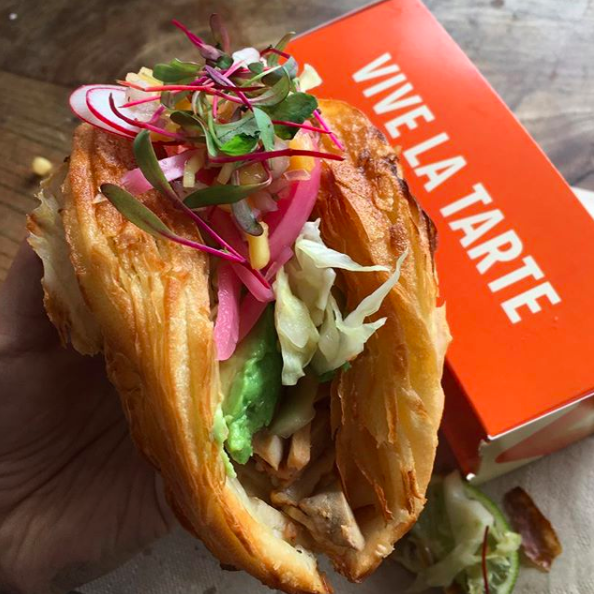 The whole thing is made with a crunchier-than-average croissant shell that's begging to be bitten into.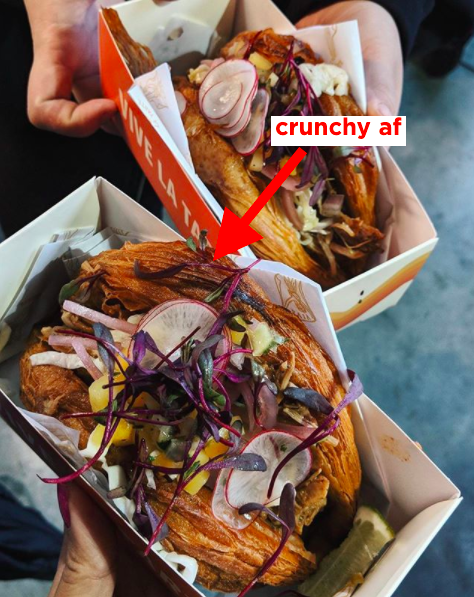 And for you taco purists, it's also available with just the fillings, AKA without the shell and fun.
Oops. Something went wrong. Please try again later
Looks like we are having a problem on the server.
Would you try the tacro?
Hell yes. I'm booking my flight to SF right now, fam.

Ehh, doesn't look *that* interesting.