The holidays are nigh, so obviously Starbucks has a new Frappuccino to go with the festive mood. 🎉
From today until Monday, Dec. 11, the coffee chain will be offering a Christmas Tree Frappuccino, that actually kind of looks like one.* 🎄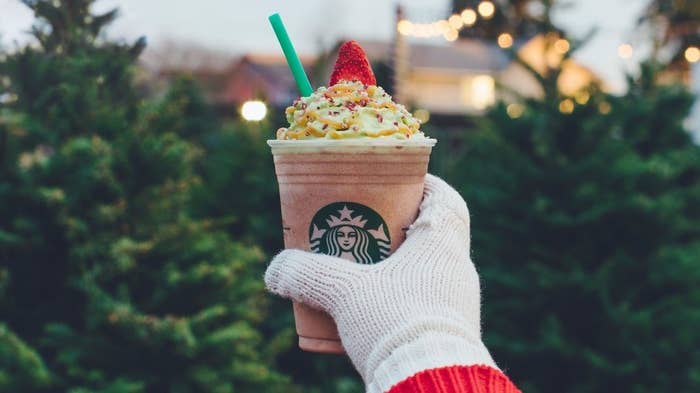 The holiday Frap is made with a peppermint mocha crème base (so, it's coffee-free) + matcha whipped cream (!) + caramel drizzle + candied cranberries + a strawberry topping. It's a lot.
A quick scroll through IG showed the green whipped cream could look questionable at best — and we had THOUGHTS on the pink-blue Unicorn Frap — so we knew we had to taste this creation for ourselves.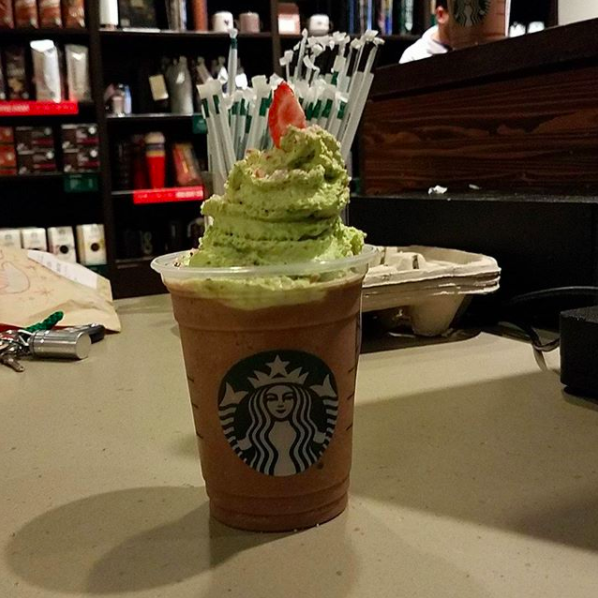 Here's what the drink looked like when we got our own version IRL: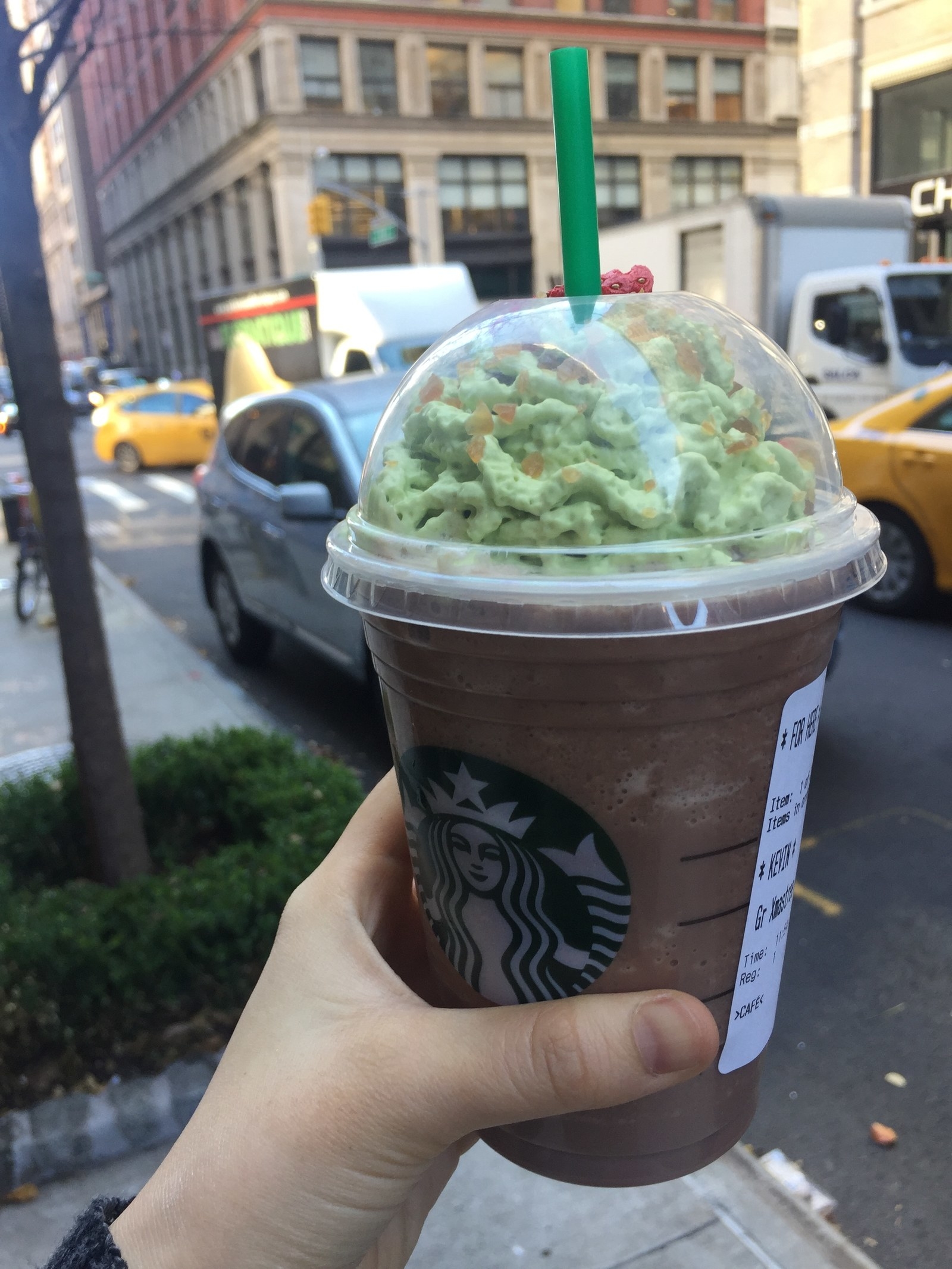 Kevin thought the Frap was interesting, but not a bad interesting — a delicious interesting 🎄.
Michelle thought it tasted like a tasty ~mint chocolate chip~ Frap (also the crunchy cranberry candy on top was 💯 ).
TL;DR: The drink is great if you like minty flavors!