I recently learned that Snoop Dogg came out with a cookbook. And as someone who loves to cook, I knew I had to see for myself what kinds of recipes a world-famous rapper lives by. 🤔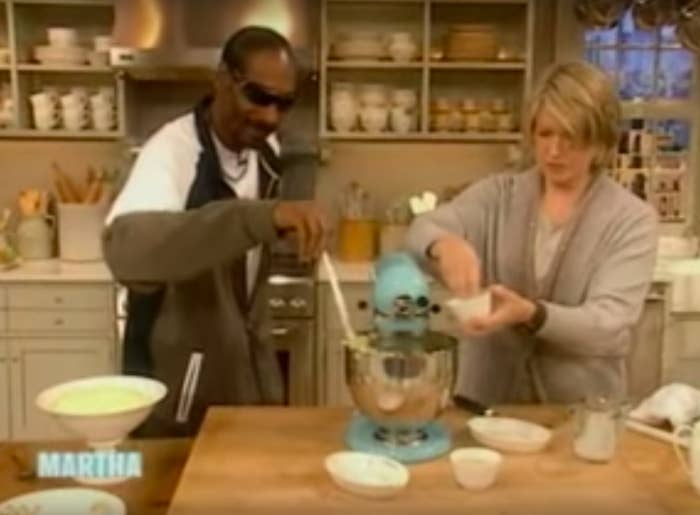 First of all, let me answer the question everyone has on their minds: No, none of these recipes call for marijuana or any other psychoactive ingredient. WOMP.
Now on to the recipes: They basically all looked like something I'd make eight servings of and end up finishing by myself. The five I decided would be most worth it were: pancakes, omelette, candied bacon, fried chicken, and spaghetti and meatballs.
The first recipe I tackled were the pancakes, which were fluffier than any IHOP or diner stack I've ever tried.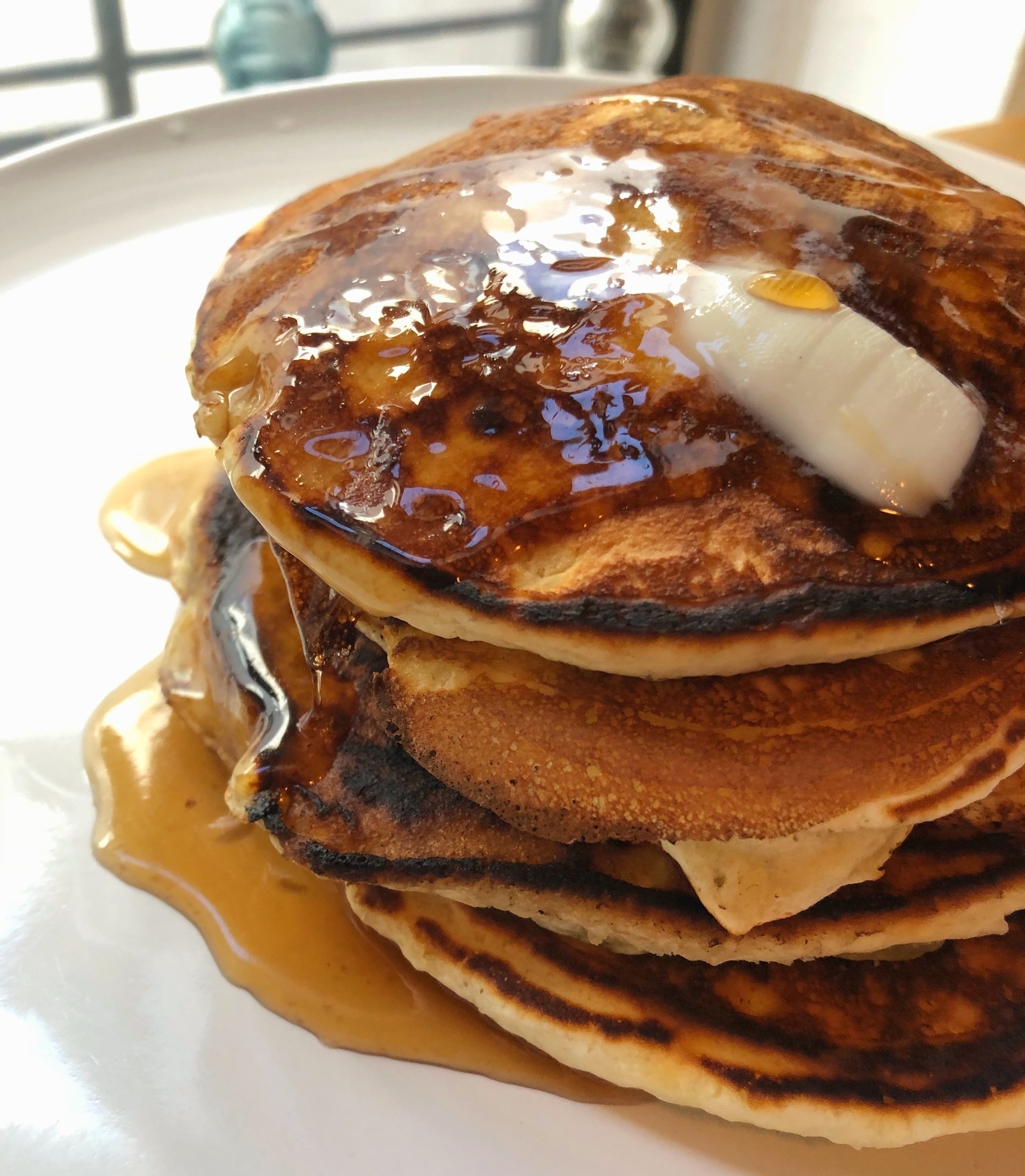 Next I made the "Billionaire's Bacon," which was basically candied bacon. If you're not already obsessed with bacon, then this recipe should do the trick.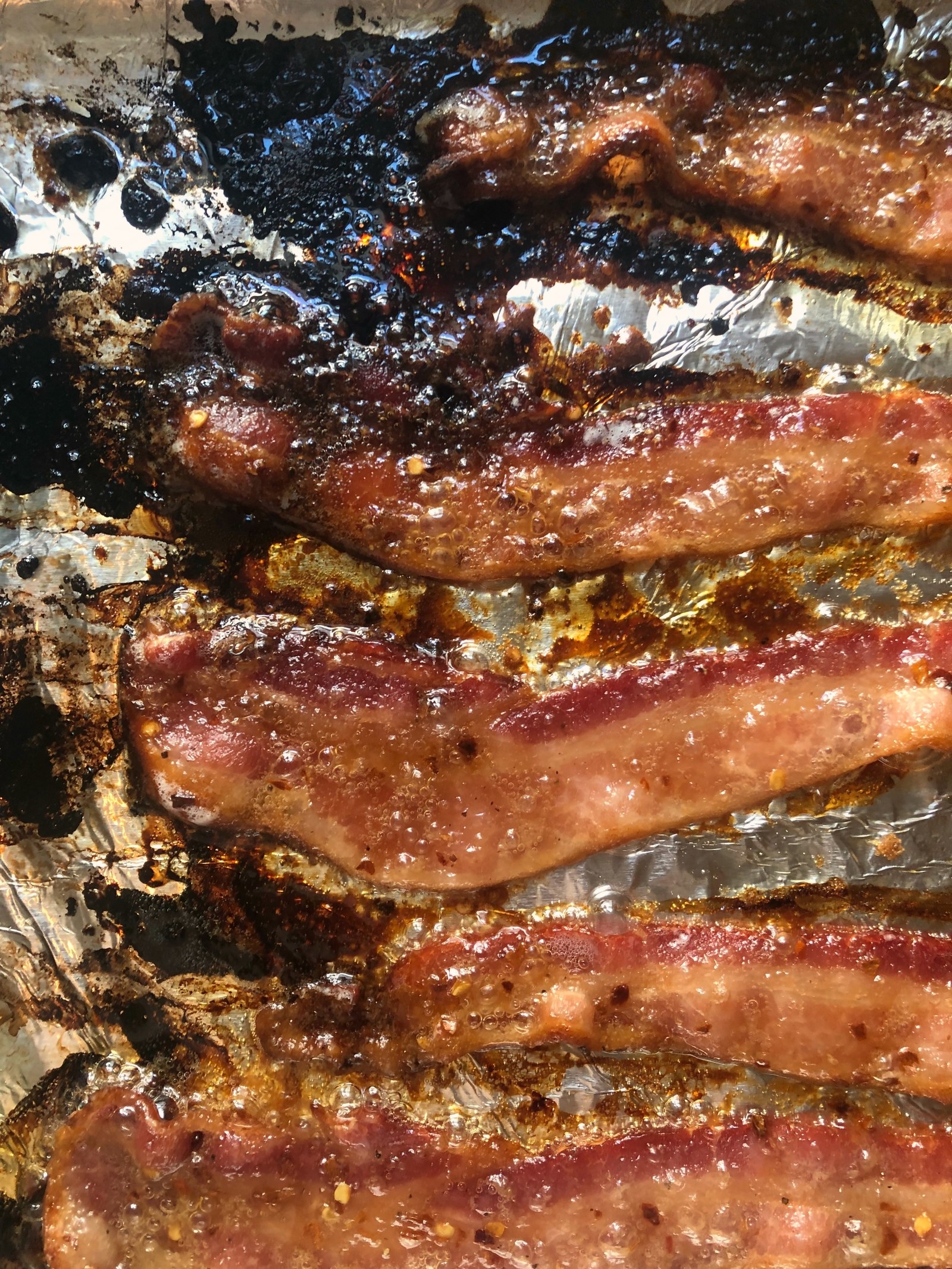 I managed to save a few strips of bacon for the omelette, the next recipe I tried. It was honestly kind of MEH, except for the fact that it was a tasty excuse to finish off the rest of the bacon.
On to the dinner food. First thing on the list: spaghetti and meatballs. The pasta sauce was a solid basic sauce (nothing to write home about), but the meatballs were *Italian chef kiss* incredible.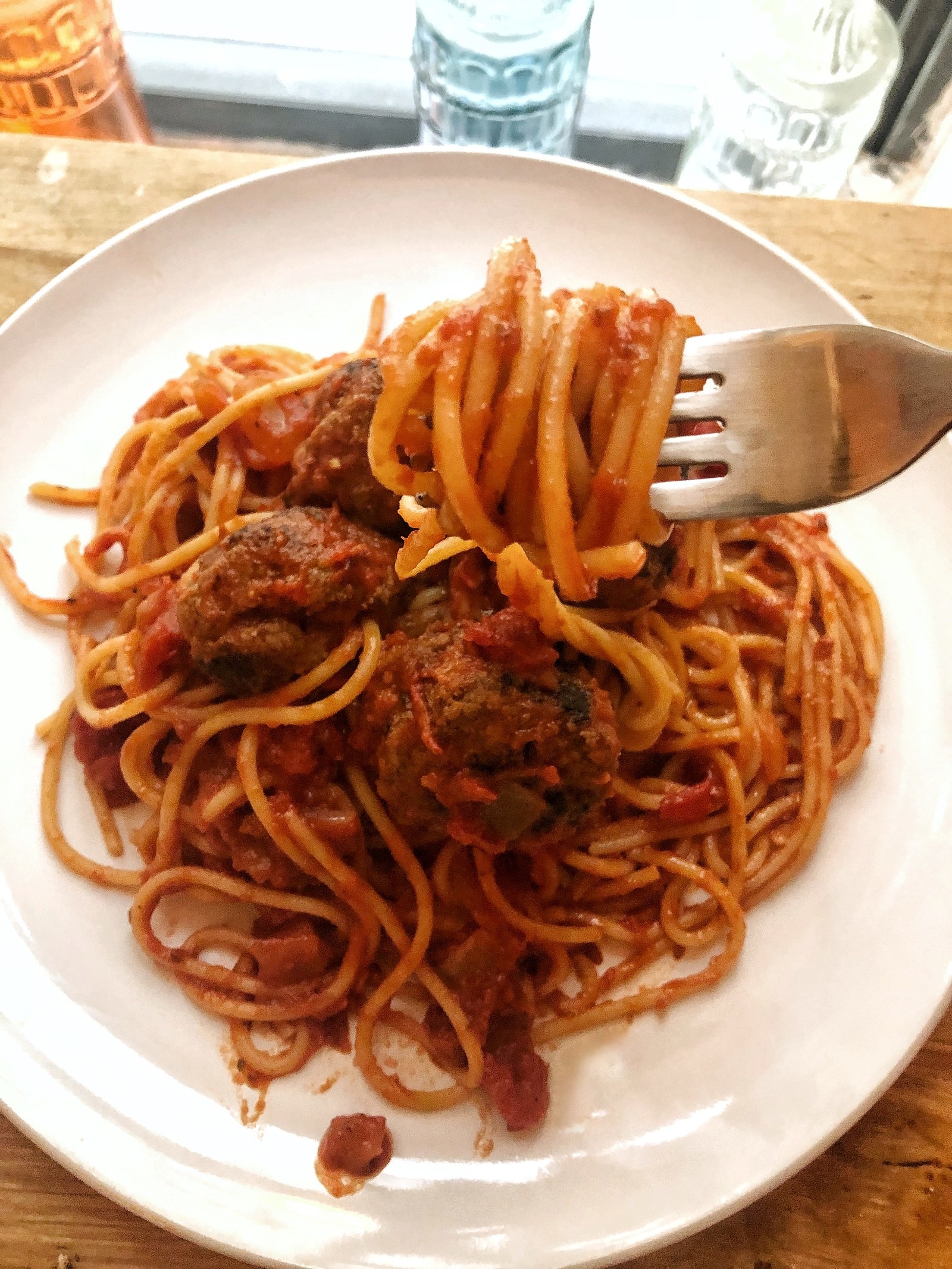 Finally, I tried the fried chicken wings, which were the most succulent wings I've had since I ate in the South.
TL;DR: I can't believe it took Snoop Dogg so long to come out with a cookbook because it honestly makes SO MUCH SENSE. The recipes aren't groundbreaking, but they're really delicious AND easy to make.