I'm Michelle and I friggin' love burgers.
Last week, Shake Shack announced it was debuting a meat-free burger. And though I'm no vegetarian, I am a lover of burgers from all walks of life, and I knew I had to try this.
When I first saw the press photos, I thought the veggie patty looked kind of dry and honestly not that appealing: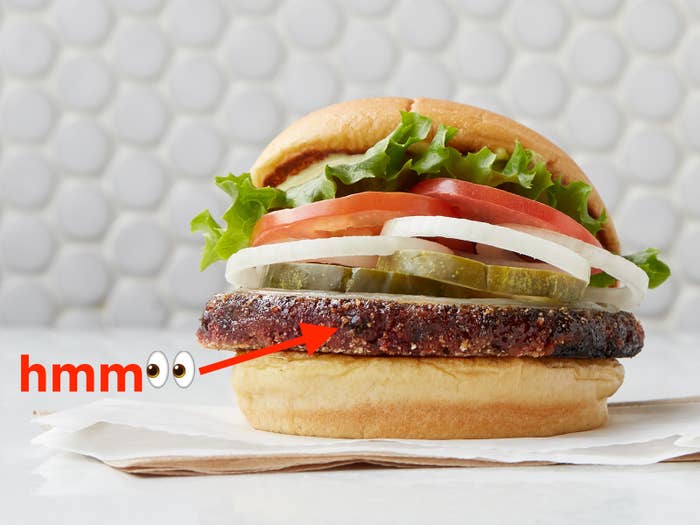 Here's what it looked like in real life*, though:
As for the taste? Well, depends on who you ask.
As a non-vegetarian, I thought the veggie patty was a bit too mushy. And it didn't taste like meat at all (though TBH I could hardly taste it under all those toppings 😑).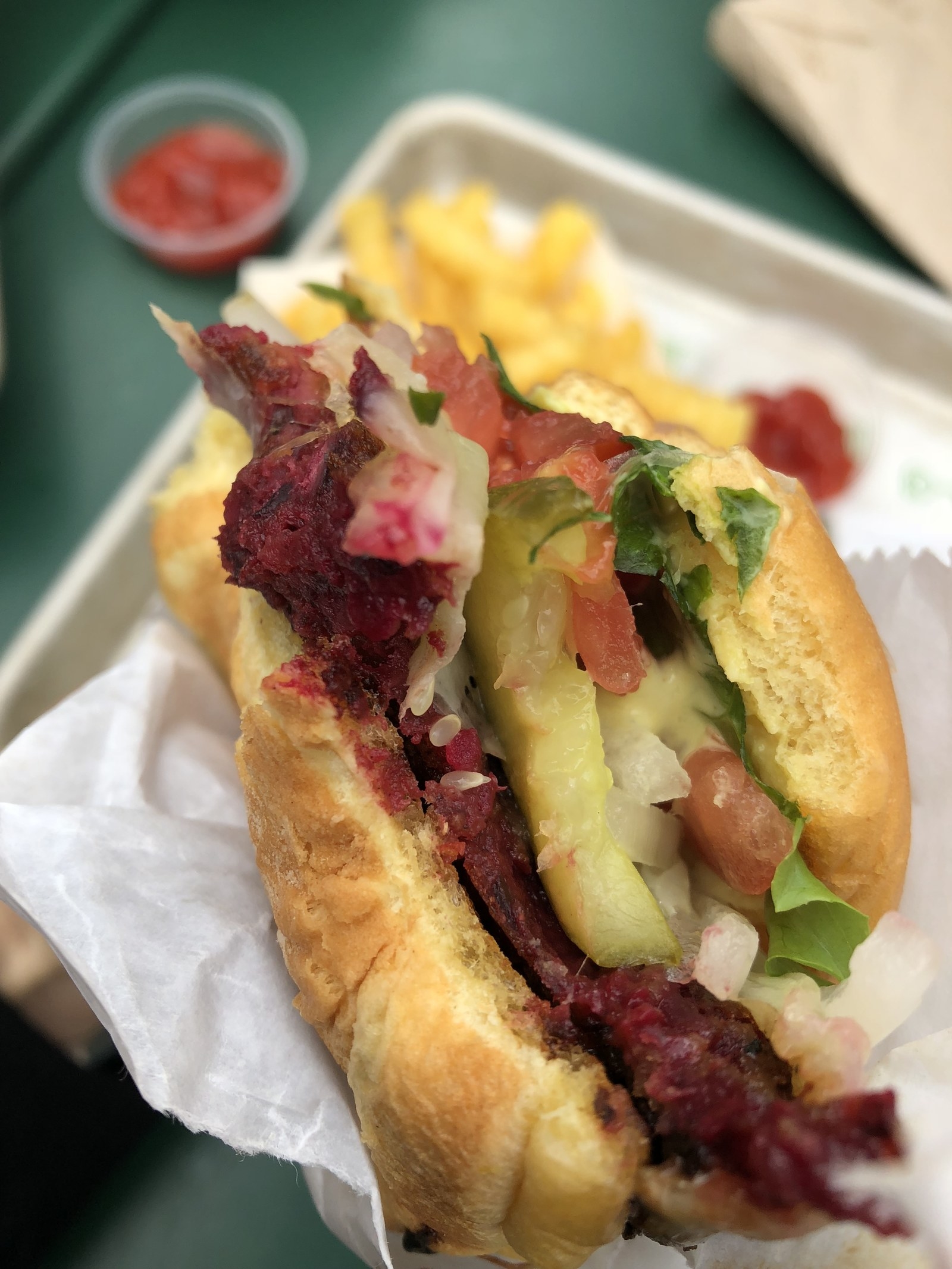 If you're like me, you might feel like you need to finish that basket of French fries to feel full, or even stuff some in your burger.
If you're vegetarian though, you may think this is one of "the best veggie burgers" you've ever tasted. 😱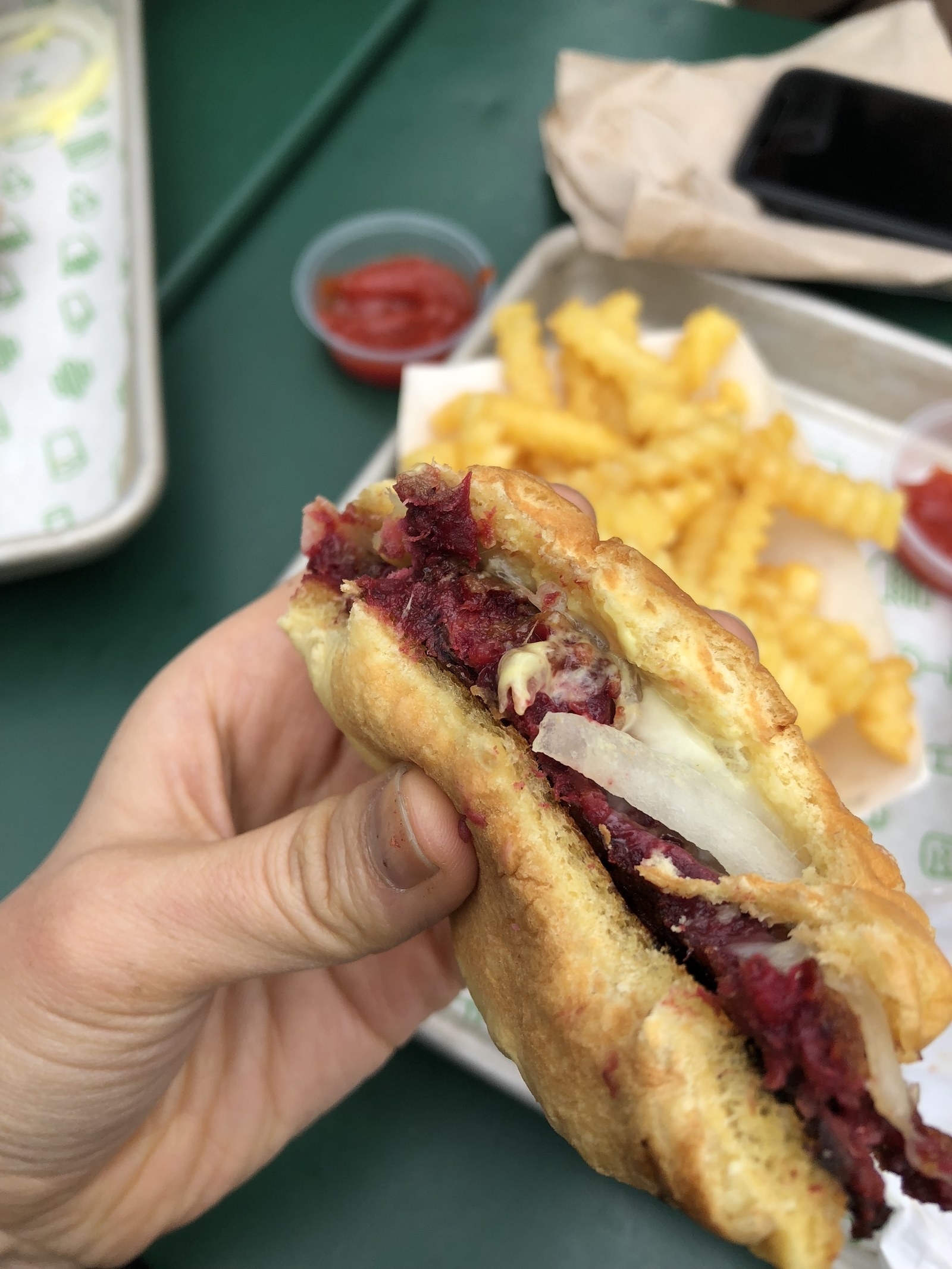 TL;DR: If you're an omnivore, you might find the Veggie Shack lacking in chewiness or heft. If you are vegetarian or vegan, you might appreciate the fact the patty doesn't crumble like other veggie patties do, and enjoy the slightly sweet flavor.