Scream Into Your Phone And We'll Tell You Where Your Next Vacation Should Be
Make sure you're not in a library when you try this quiz.
by
,
,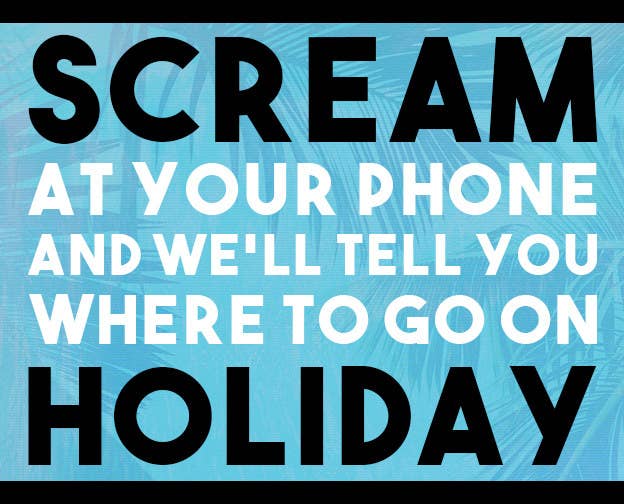 ✨ HOW IT WORKS ✨
Scream at your phone for as long as possible. That's it. That's all you need to do. You'll then receive a holiday destination perfectly tailored to suit your de-stressing needs.
Just so you know, this is an ~experimental~ format, so there's a small chance of it not working perfectly at this time.