This Restaurant's Comfort Food Will Make You Want To Be A Kid Again
Add this to your NYC bucket list, ASAP.
Queens Comfort in Queens, New York makes the kind of comfort food you wish your mom had made you as a kid.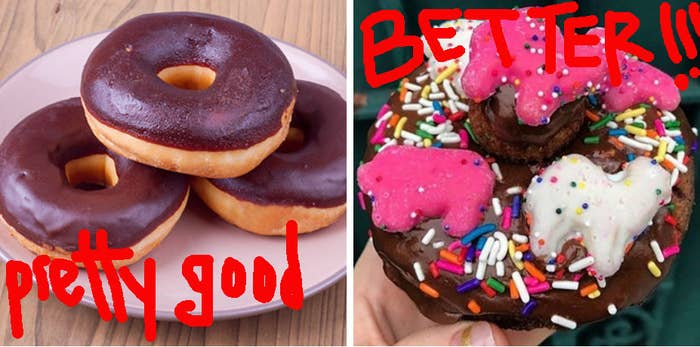 Many of the items on the menu are childhood-inspired: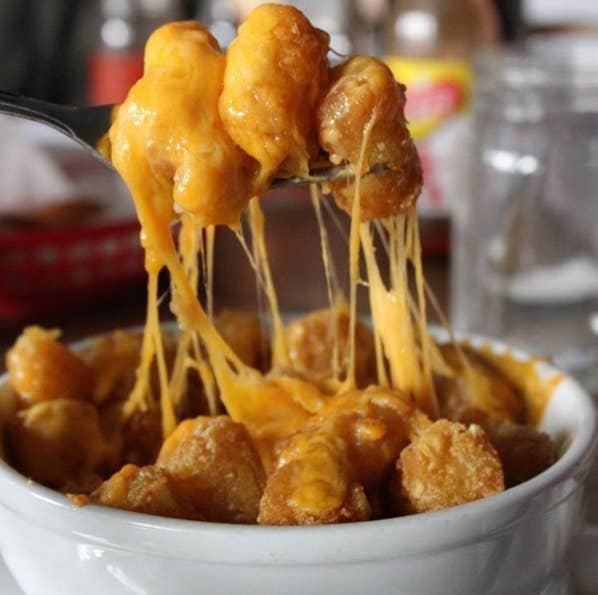 But most of the stuff on the menu is just comfort food kicked up, like, a thousand notches. Like these guacamole-stuffed onion rings: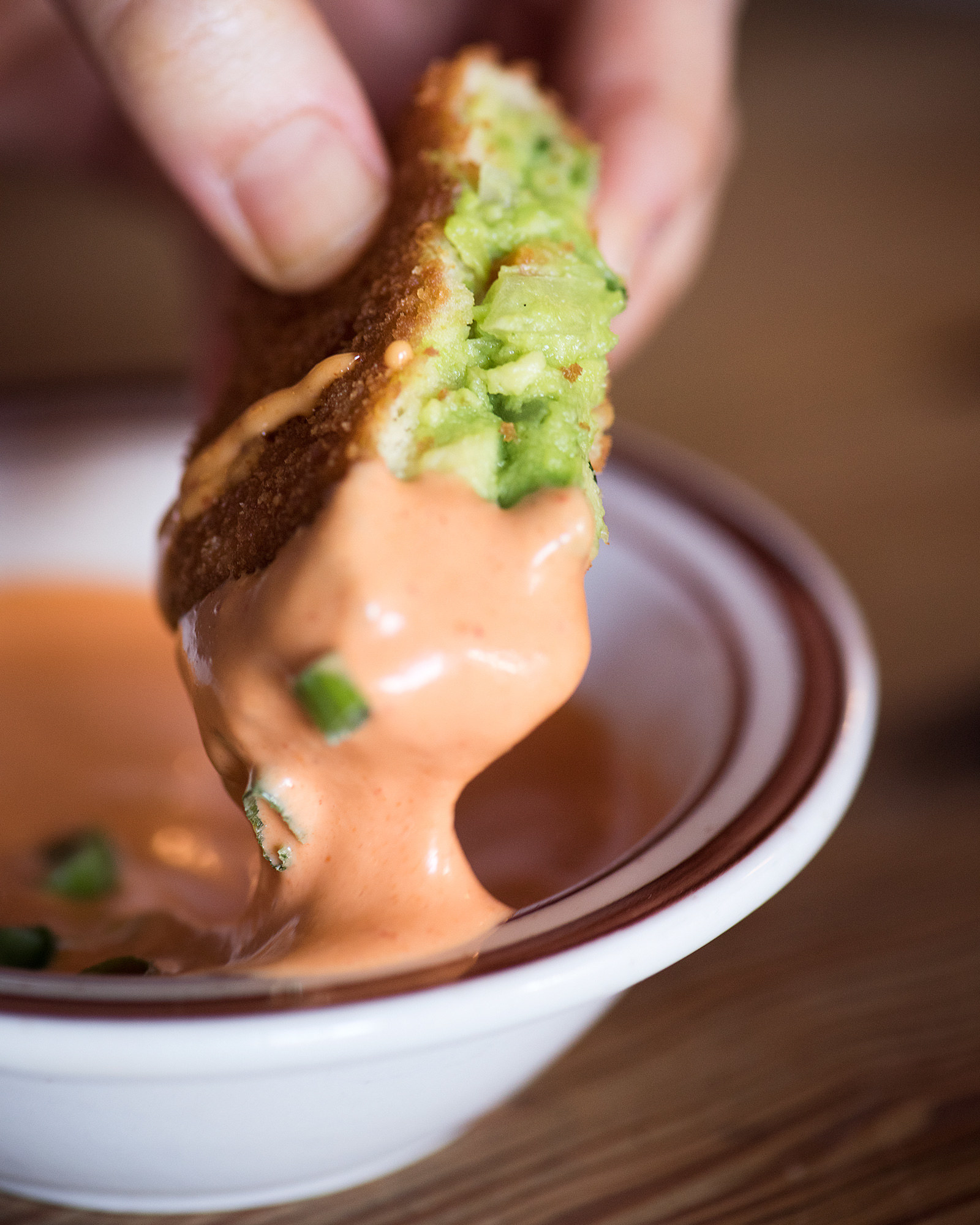 Or the mac 'n' cheese parm, in which fried chicken tender slices are tucked in a MAC 'N' CHEESE DIP.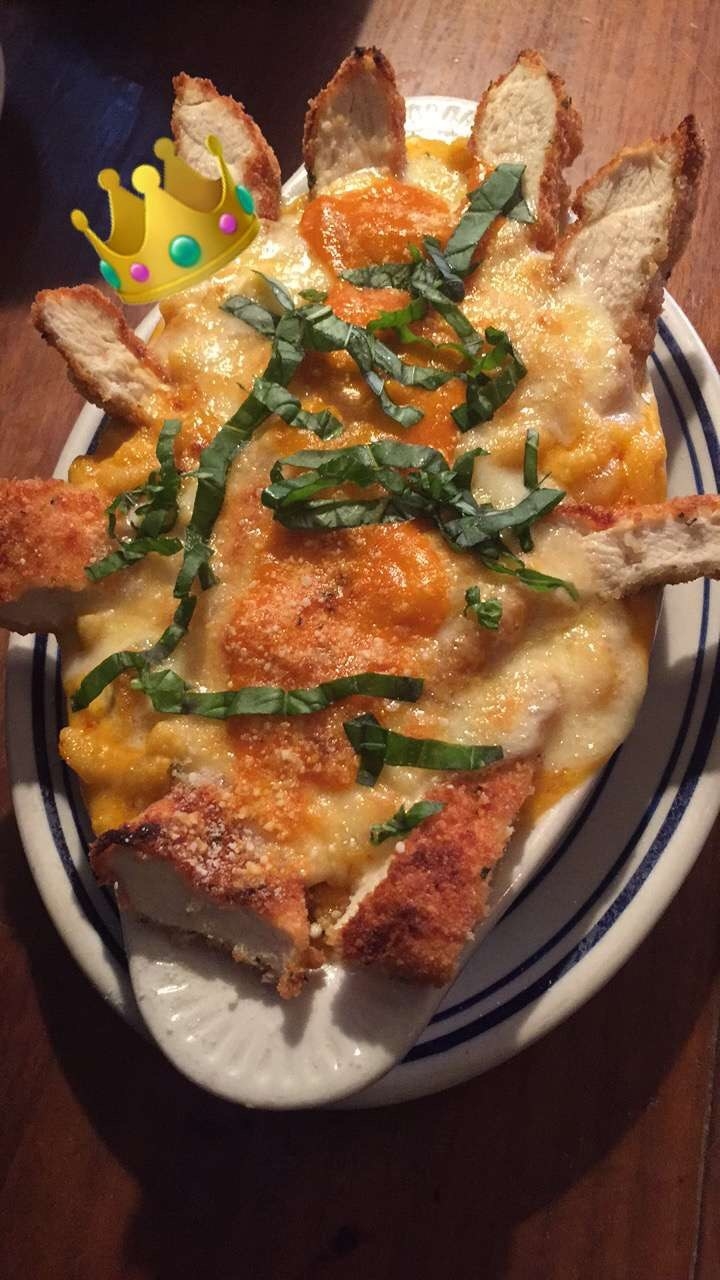 ...Even when the exterior cheese shell cools, you can pull a fried chicken strip to reveal the still-gooey cheese within.
And to set the tone, the walls and tables are crammed with nostalgic throwbacks:
If you're in town and decide to make the trek, just remember the restaurant commands lines even in the dead of winter.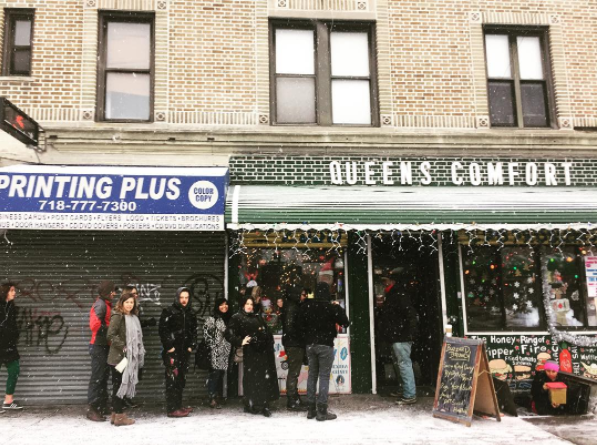 But also, the place is BYOB, so once inside, you'll warm up in no time.