Two weeks ago, Instagram food account @DailyFoodFeed posted a photo of an off-menu Starbucks drink — dubbed the ~Matcha Pink Drink~ — and people quickly went wild for it.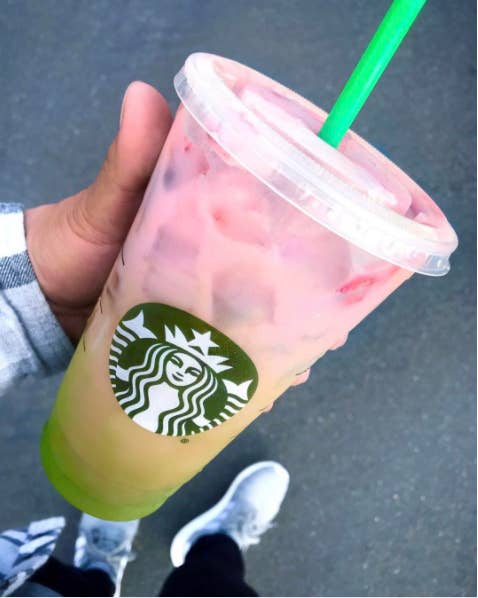 But some people ordering the Matcha Pink Drink have been getting a beverage that doesn't quite look like the original photo: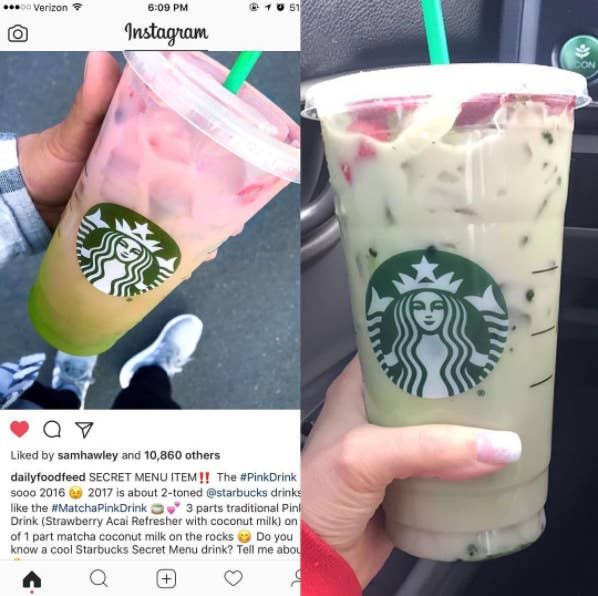 👀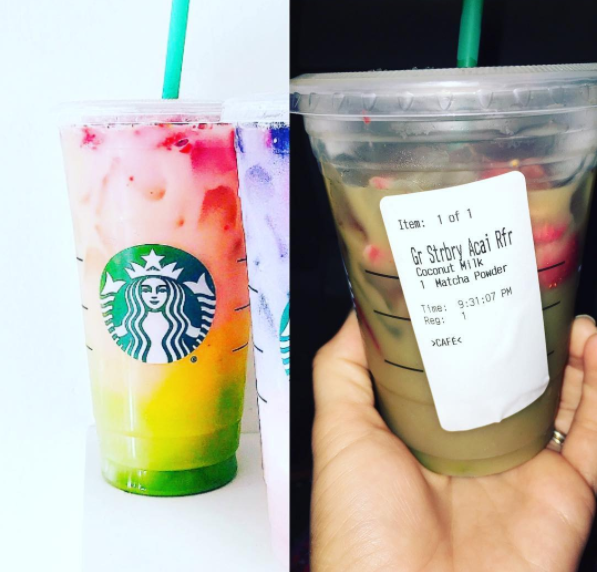 In some photos, the matcha looks like it's taken over the drink...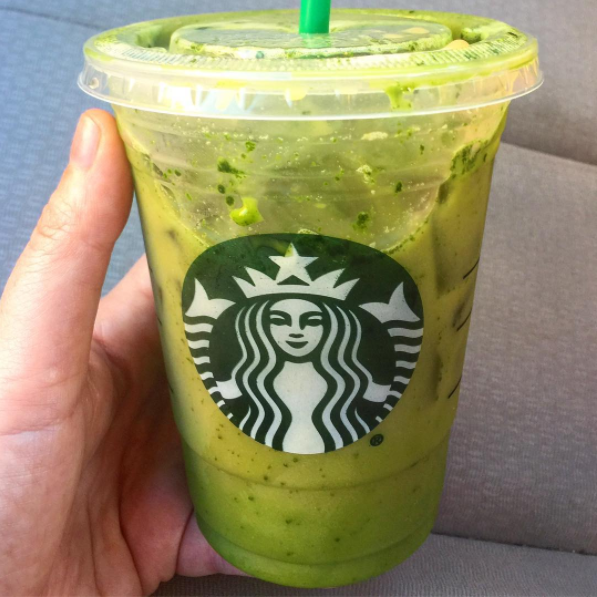 Or like the two parts of the beverage haven't been layered properly:
In other photos, it looks like all of the above have combined to form... this: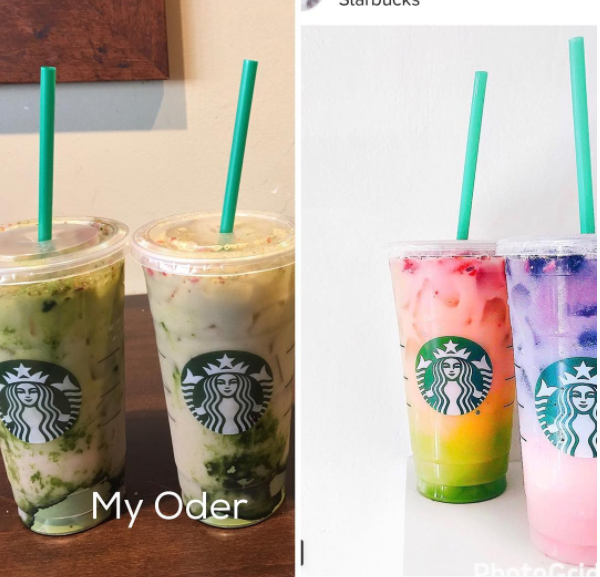 As one Instagrammer writes: "If you order the matcha pink drink, this is what it will actually look like. Also, a venti is $7.90 pre-tax."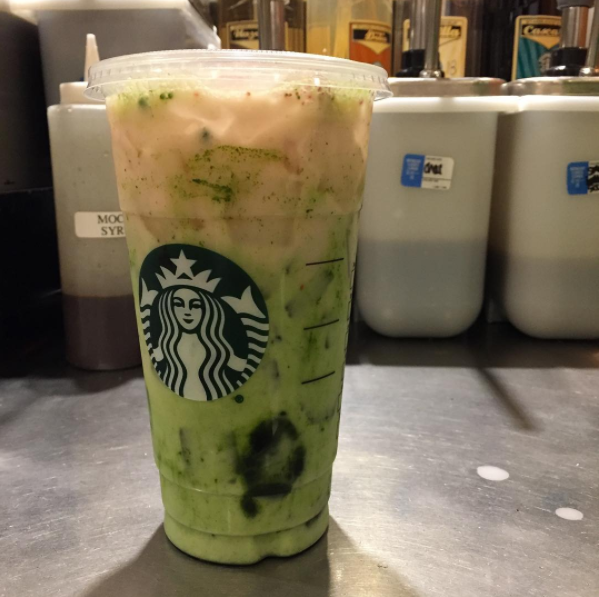 Commenters on the original Instagram post, as well as the follow-up photo, have taken to voicing their criticisms: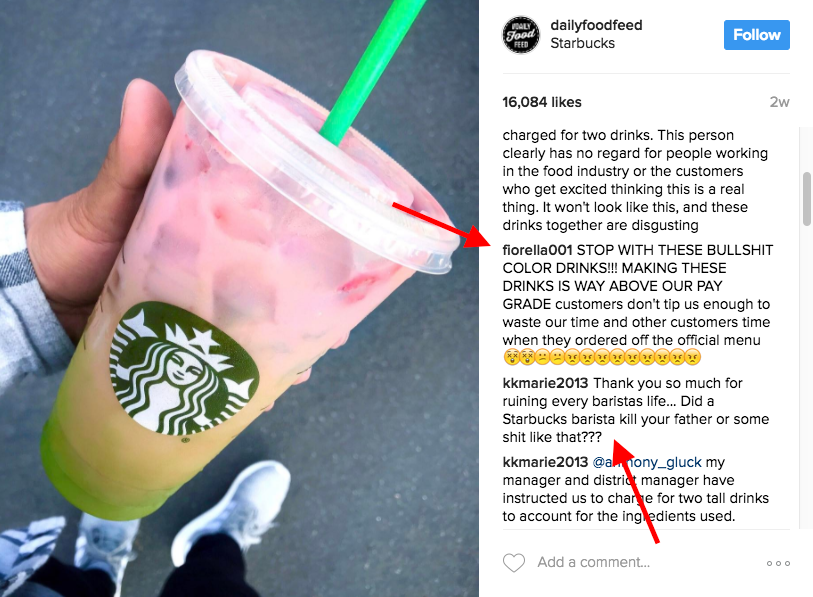 BuzzFeed Food reached out to Starbucks for comment and they had tips for ordering:
"If a customer would like to order a beverage that is not listed on our menu boards, we recommend they know the recipe so that their barista can handcraft the beverage perfectly for them," a Starbucks spokesperson told BuzzFeed Food. "For example, while we don't offer an official Matcha Pink Drink, the green and pink layered beverage, if a customer would like to order this beverage, the easiest way is to ask for a Strawberry Acai Refresher with coconut milk instead of water, and layer it over coconut milk and matcha."
So, if you'd still like to order the Matcha Pink Drink, be specific when you order — and please tip your barista.