Hi! I'm Michelle, and I'm lactose intolerant.
Thankfully, there are a ton of dairy-free options popping up in the US these days, especially in the milk aisle.
I rounded up four of the most popular alternatives — oat milk, banana milk, pea milk, and (for reference) soy milk — and put them to a taste test.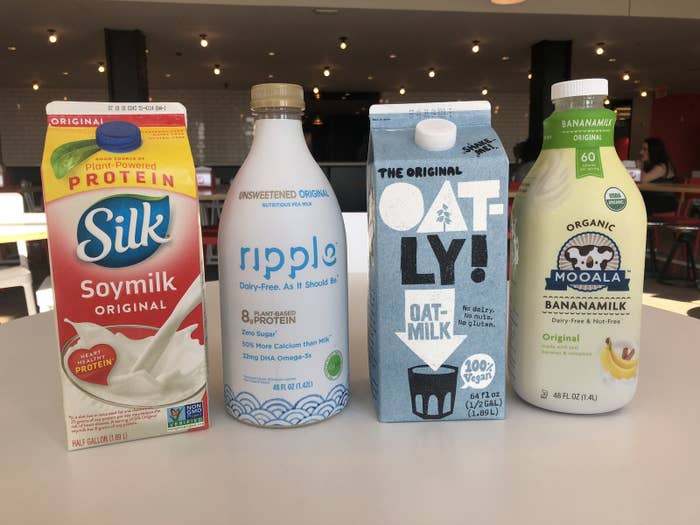 To help taste test the options, I also enlisted the help of both a die-hard dairy lover (Marie) and a vegan (Rachel).
We started off with soy milk, which we had all forgotten was so creamy and delicious.
We then moved on to banana milk, which sounds like a fun kids' beverage, but honestly wasn't sweet enough and tasted watered down. 💧
Pea milk had a nice, creamy consistency, but most of us weren't a fan of the flavor.
Then we moved on to oat milk. Spoiler: It was our favorite!
TL;DR: Super creamy, objectively tasty, and paired well with coffee and tea, ~oat milk~ was the winner here. The other options had their own pros too, and are worth a try of your own!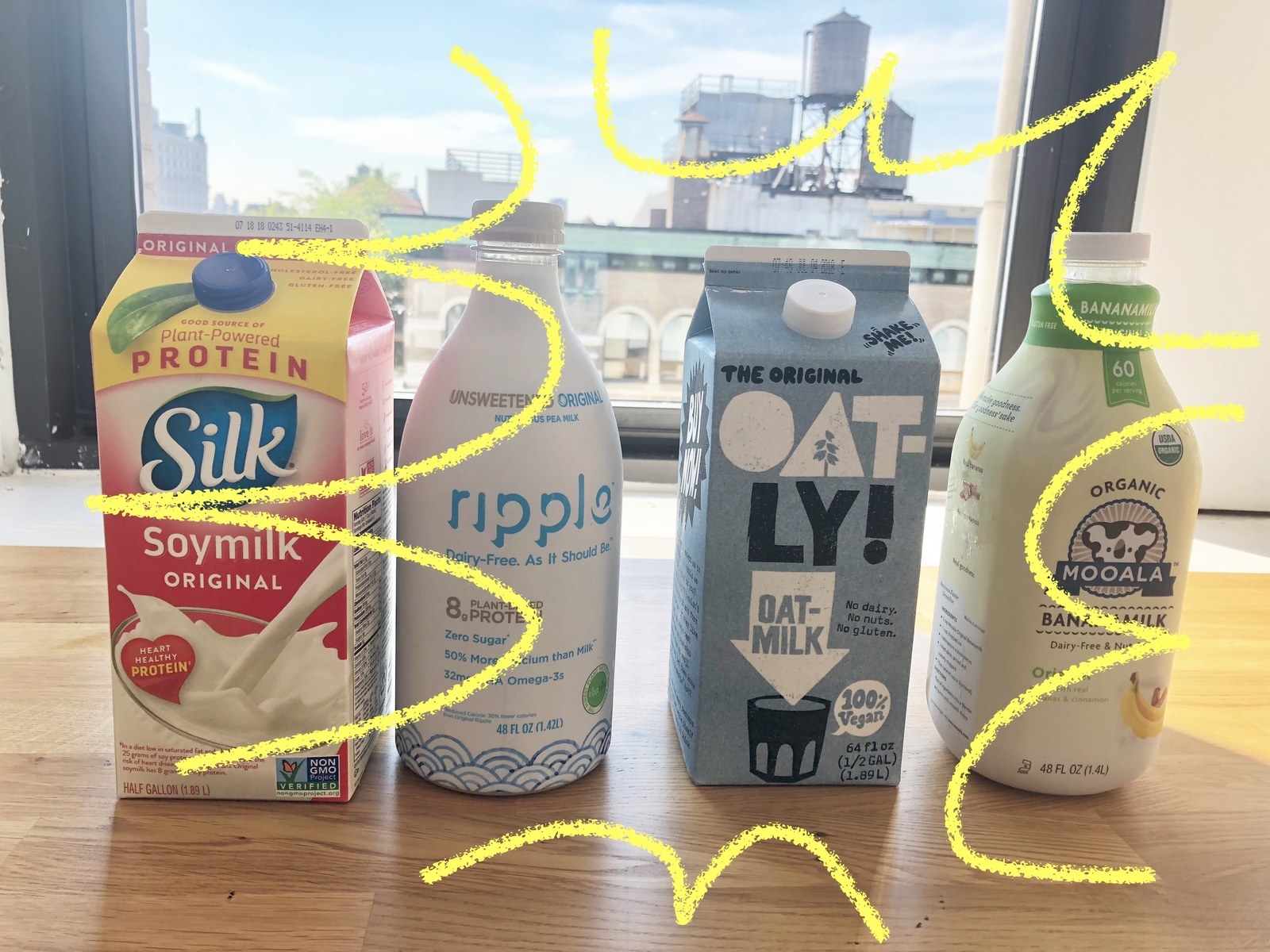 What's your favorite alt milk? Let us know in the comments!