Mercedes Golip is a food professional, meaning she's well-versed in the art of creating a delicious meal.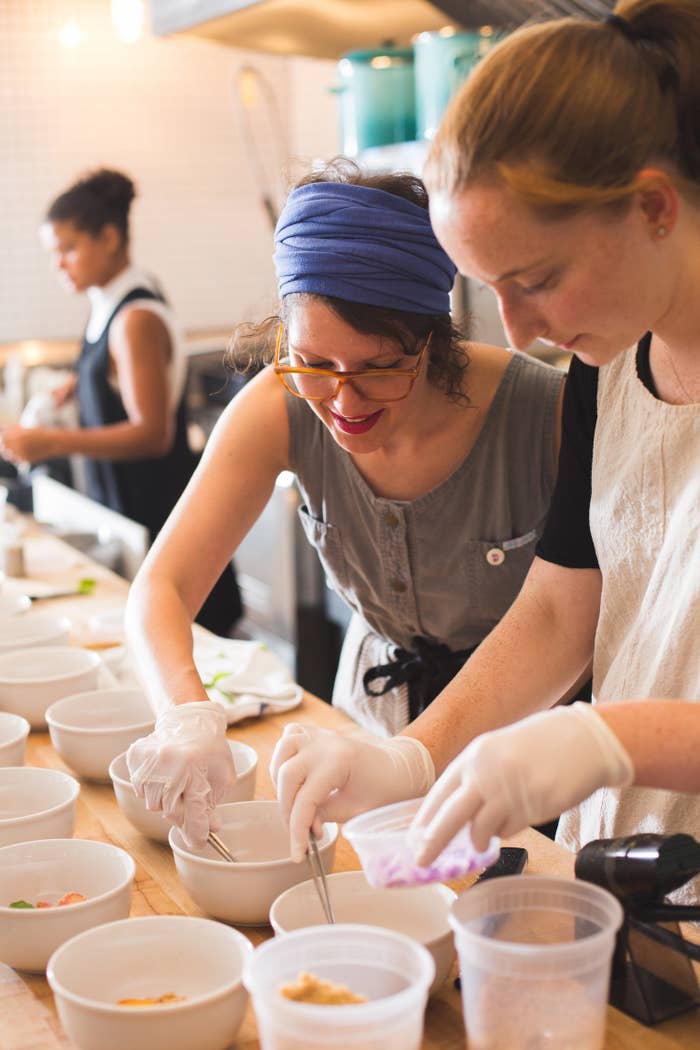 I wanted to know: What does a culinary pro — who regularly gets paid to transform plain ingredients into a delicious dish — eat in her personal life?
Are her meals just as appetizing as the creations she shelves out in her life as a food professional? Or is it just leftovers every day? I asked her to keep a food diary on a regular ol' day. Here's what she came back with.

7:30 a.m.: A smoothie with frozen strawberries, cucumber, and coconut water.
10:15 a.m.: Dried apple pie-flavored fruit jerky.

11 a.m. Arepas with eggs, salsa, and cashew-cilantro cream.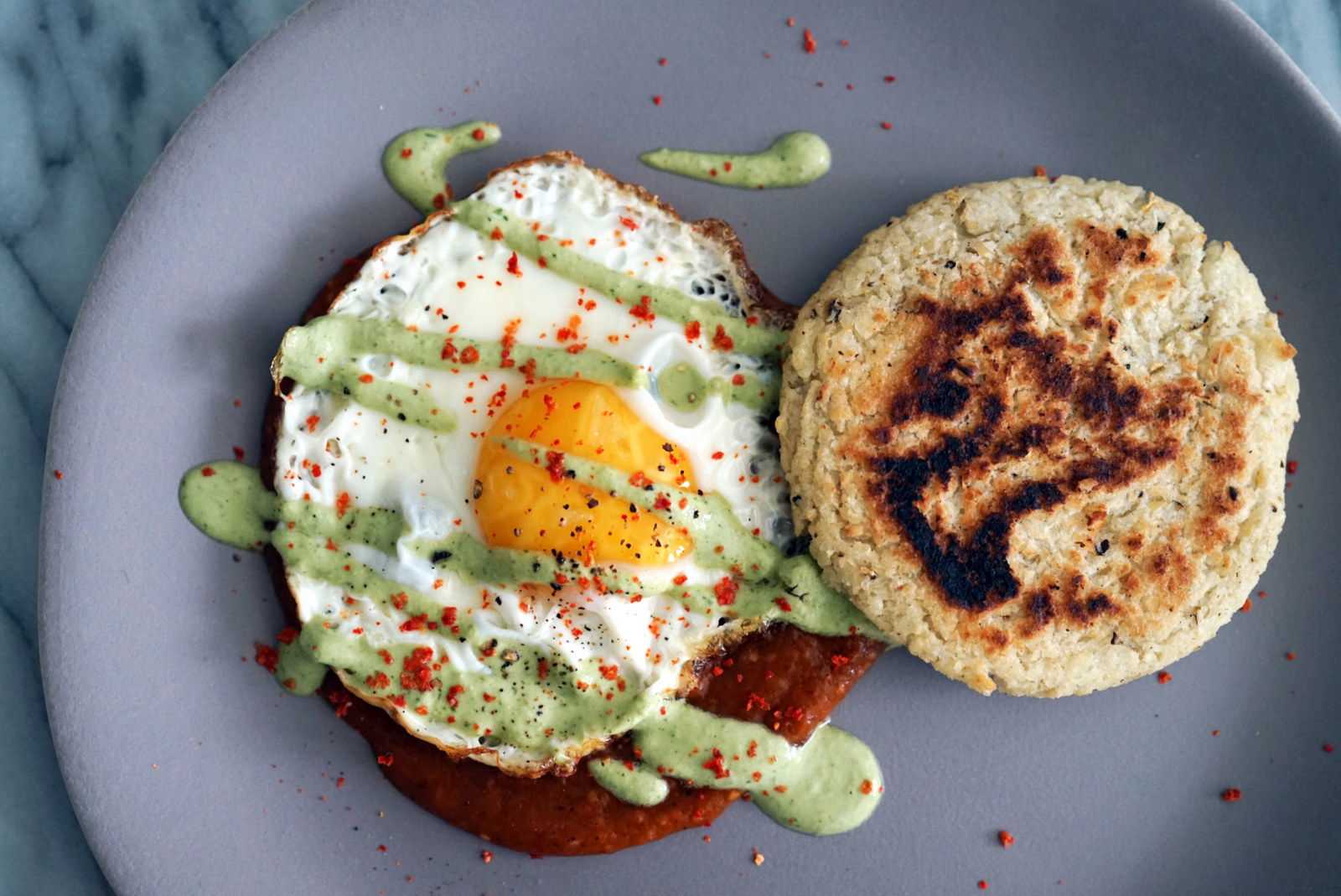 3 p.m.: Panfried mushroom, topped with lemon juice and flaky salt, and served with plum compote.
4 p.m. Matcha tea with foamed oat milk.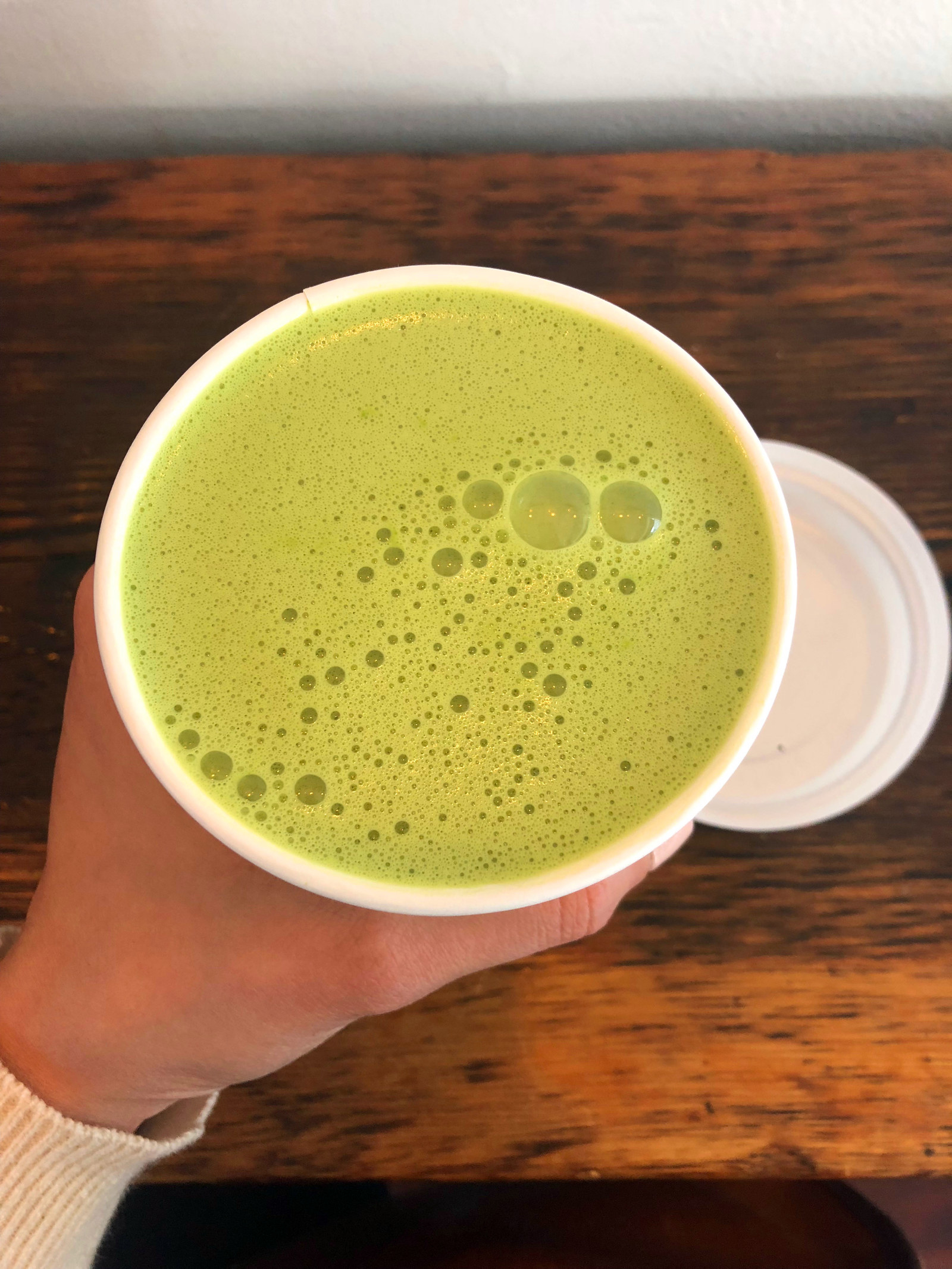 6 p.m.: Arancini (fried risotto balls) and a cocktail.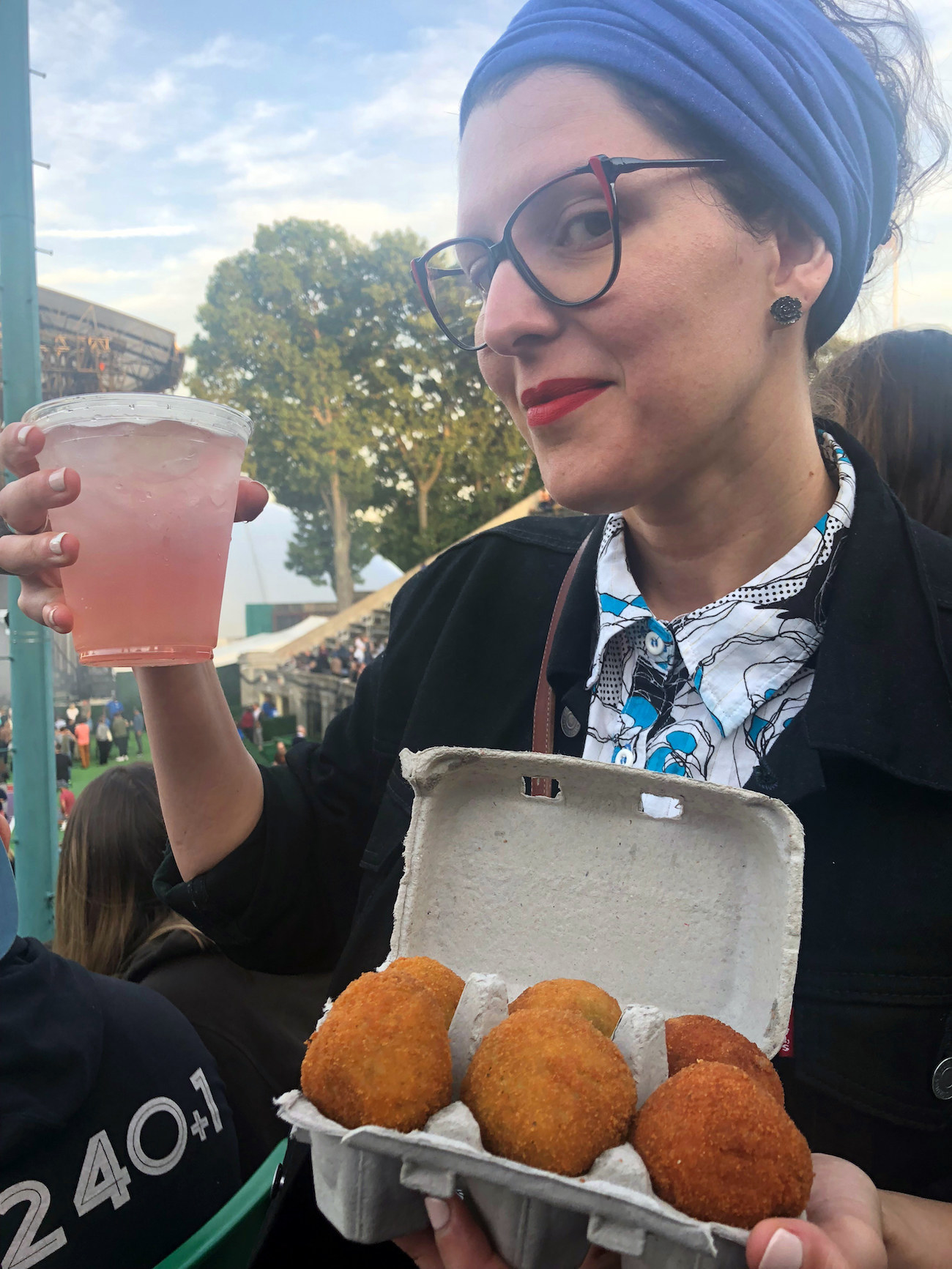 10 p.m.: Golden milk with turmeric, cinnamon, and honey.