In the world of French fries, McDonald's pretty much rules king.
Sure, McDonald's fries may not actually be the best-tasting to everyone, but you can't argue with the fact that they're the most ubiquitous version in the world.
Well, pause your slow crawl through the drive-thru window and reroute your GPS, because this summer, the fast food chain is testing a new style of their signature fries in select U.S. locations.
The new flavor? Cheese- and bacon-smothered fries. 🚨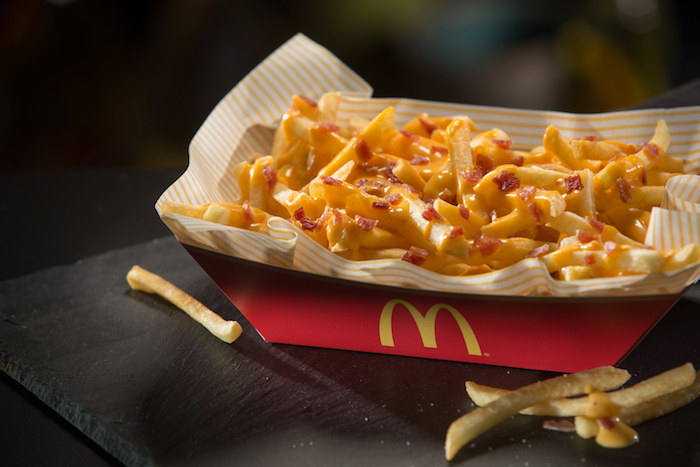 Retailing for $3.99, the fries have so far been spotted in select cities in Pennsylvania, West Virginia, Ohio, and Kentucky.
From the few IRL photos of the photos that have surfaced, they pretty much look like a tasty marriage of fries + bacon bits + nacho cheese sauce. 😍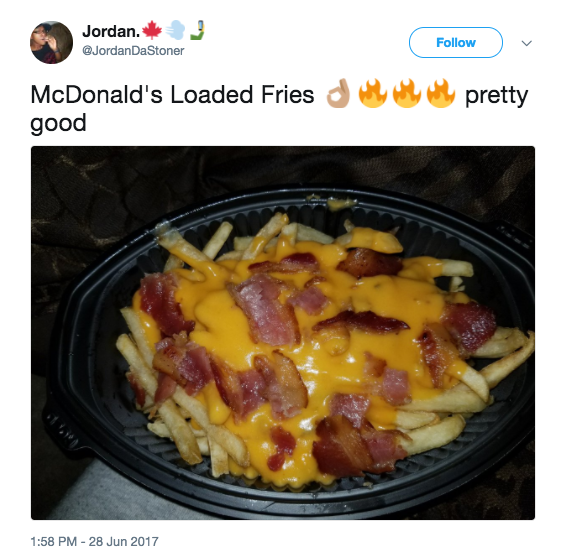 The only confusion here? The fries are marketed as a shareable side for two.