McDonald Is Adding A Spicy Chicken Sandwich AND Spicy Chicken Tenders To The Menu
We'll see how spicy they actually are.
Spice makes almost everything taste better.
And this summer, McDonald's is giving the people what they want with the release of two spicy items: Spicy chicken tenders AND a spicy chicken sandwich. 🚨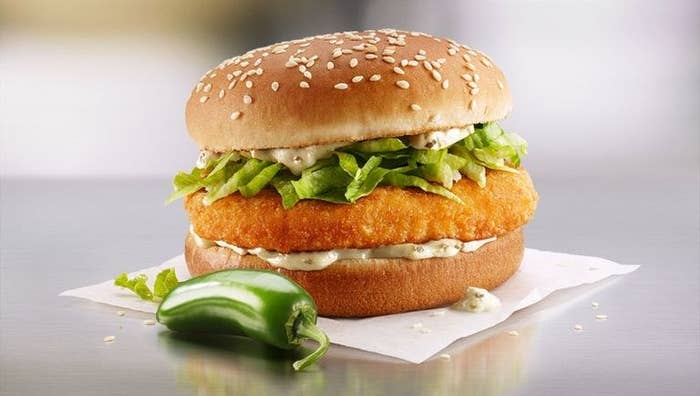 Yep.
According to Business Insider, the company will release the items in the US in mid-September. In the UK, though, the spicy nuggets will be available starting August 7, for a seven-week run, reports The Sun.
Whenever it hits your local McDonald's, be sure to pair it with a McFlurry or soft serve cone, because we all know ice cream is the best pairing to any salty McDonald's meal.