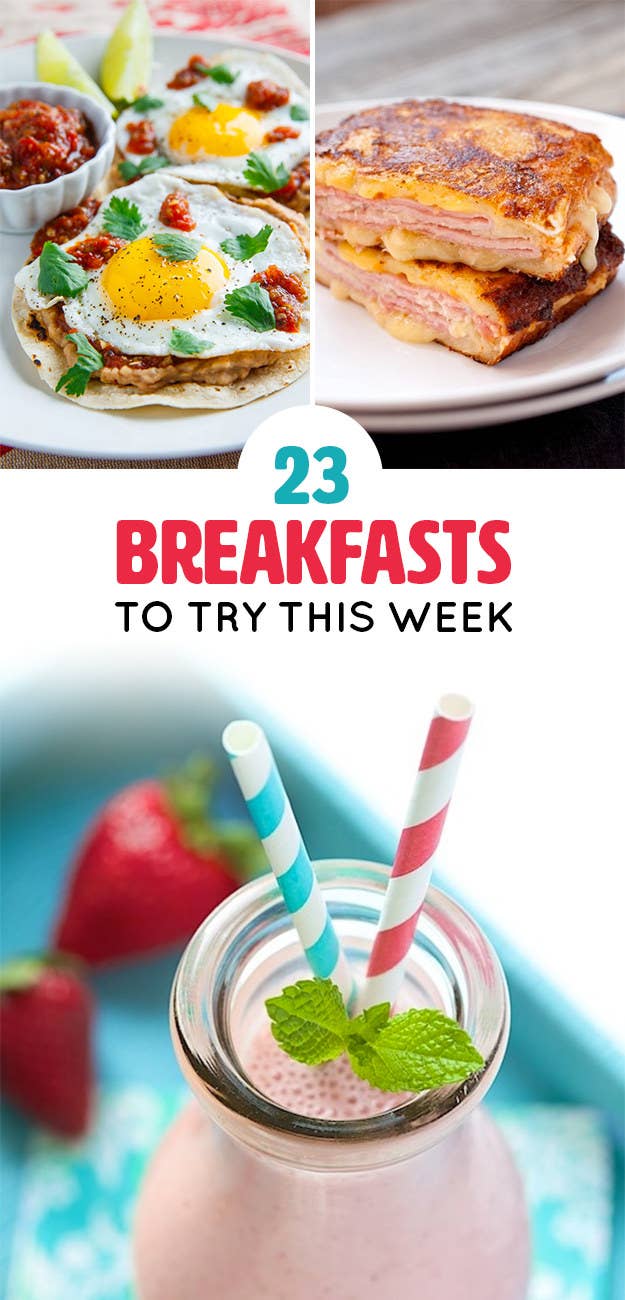 For most of us sleep-deprived humans, there's no better way to start the day than with a delicious, energizing breakfast. To inspire your morning recipes, we asked the BuzzFeed Community to name their favorite weekday breakfasts. Here's what they said:
1.
Jam and Cheese Toast 2.
Poached Egg on Toast 3.
Overnight Oats With Bananas, Pears, and Honey 4.
Avocado Toast With Sriracha 5.
Greek Yogurt With Peaches, Blueberries, Shredded Coconut, and Maple Syrup 6.
Gluten-Free Oatmeal Cookies With Raisins and Chocolate Chips 7.
Nutella Toast With Fresh Strawberries 8.
Bacon and Peanut Butter Sandwich 9.
Oatmeal With Biscoff 10.
Cucumber Rounds with Laughing Cow Cheese and Smoked Salmon 11.
Modified Monte Cristo Sandwich 12.
Gourmet Oatmeal 13.
Toast With Tomato Slices and a Fried Egg 14.
Breakfast Bánh Mì 15.
Sprinkle Toast 16.
Egg Casserole
17.
Strawberry Protein Smoothie 18.
Pumpkin Cinnamon Roll French Toast Casserole 19.
Spinach, Mushroom, and Avocado Frittata 20.
Huevos Rancheros 21.
Savory Oatmeal With Poached Eggs 22.
Chocolate Cake 23.
COFFEE
Note: This post has been edited and condensed for clarity.