If you haven't heard, Krispy Kreme is adding a new donut to their permanent menu starting today.
The addition is called the Original Filled Donut, and is a combination of their original glazed donut and a cream filling.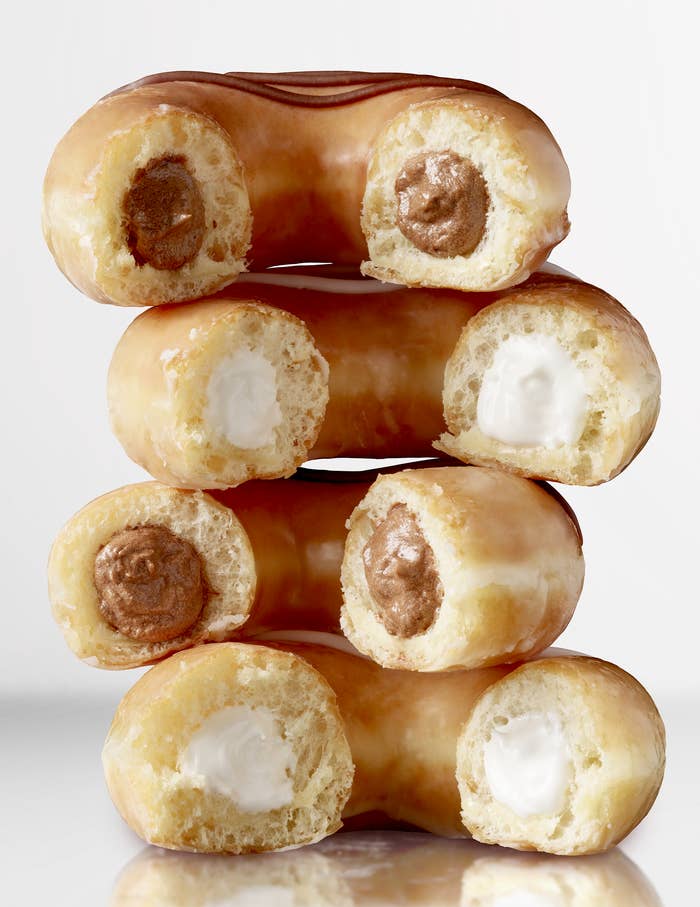 And obviously, we had to try them.
First up were the classic cream-filled donuts. The dough had the pillowy soft chewiness of the original pastry and was filled with a super-velvety vanilla cream.
The cream was buttery and reminded me of fancy layer cake filling. 😍 That said, the donuts had an inconsistent amount of cream — some had lots, some had nearly none.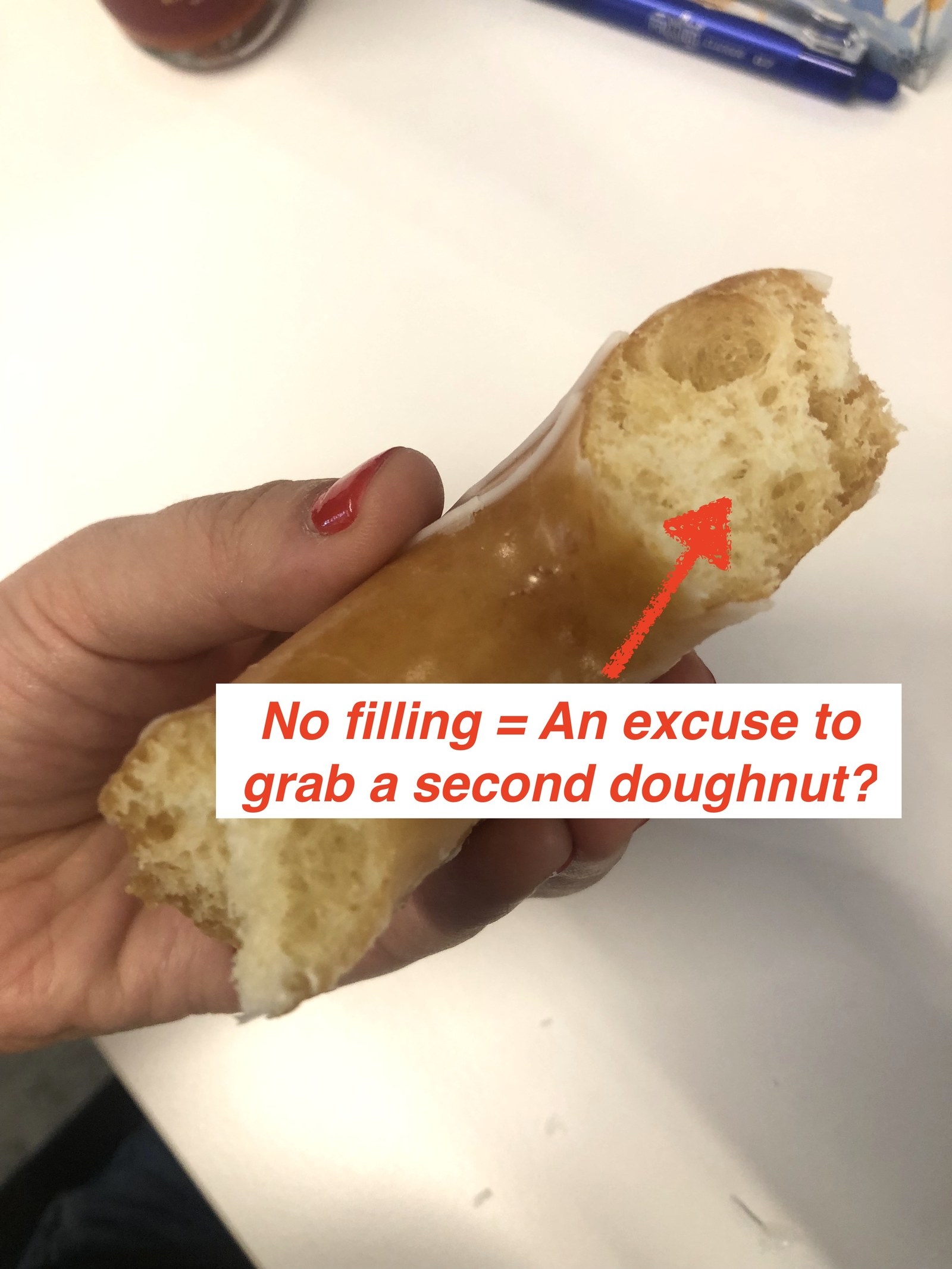 The chocolate ones were just as good, and TBH helped me make like 2.3 new friends in the office today. According to my (new) friend Delia, the chocolate cream was "light and fluffy and the perfect accompaniment to the very sugary goodness of the rest of the donut."
And FYI, if you want to try them on your own, the chain will be giving away one free filled donut per customer on Saturday, June 22.
Free donuts are the best donuts.