I love food, so obviously I love Thanksgiving.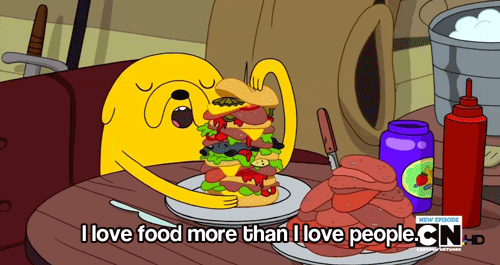 I know just how stressful cooking an entire Thanksgiving meal on your own can be, so I was excited when I heard about HelloFresh's new Thanksgiving box, which claims you can cook an entire seven-course feast in four hours.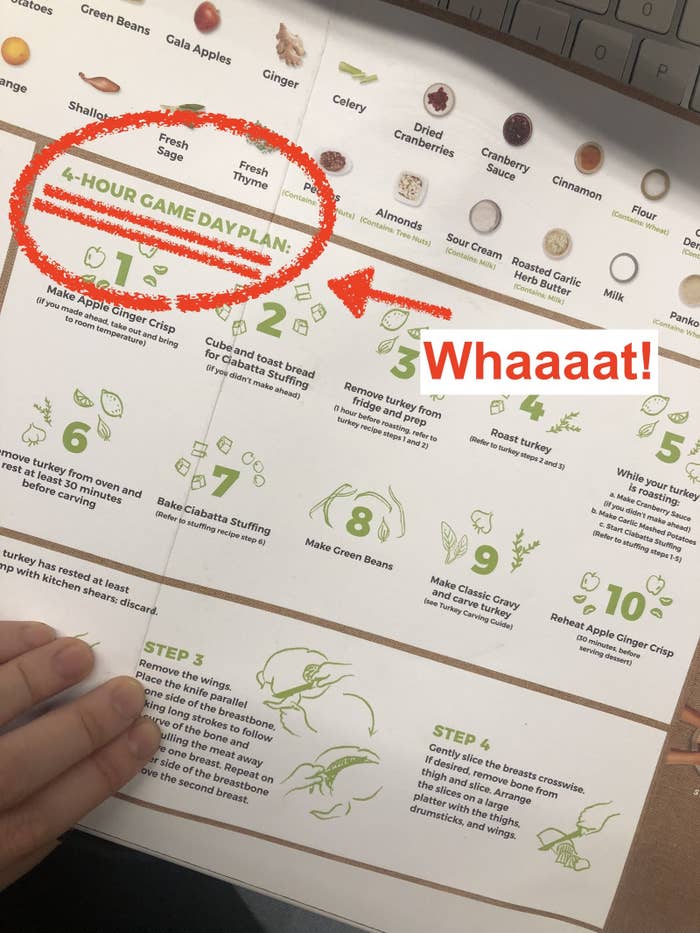 Every Thanksgiving Box includes all the ingredients you need to make a whole turkey AND six side dishes, including mashed potatoes, stuffing, green beans and shallots, cranberry sauce, gravy, and an apple ginger crisp.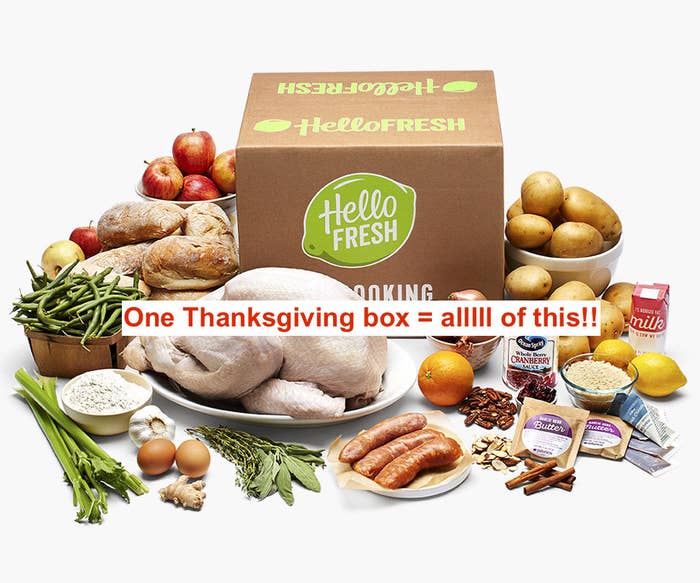 Here's what happened when I tried cooking all the dishes myself:
1.
As per the guideline, I started with the apple ginger crisp, which, no matter how much I tried, did not actually crisp or brown.
2.
The cranberry sauce was the most cranberry gourmet sauce I ever had and, unlike the crisp, was totally worth the effort.
3.
Next up were the mashed potatoes, which tasted pretty classic, even without any butter.
4.
Then came the ciabatta stuffing, which was a good mix of crunchy and soft, but slightly too dry. :/
5.
The green beans were annoying to make, but the caramelized shallots made them worth it.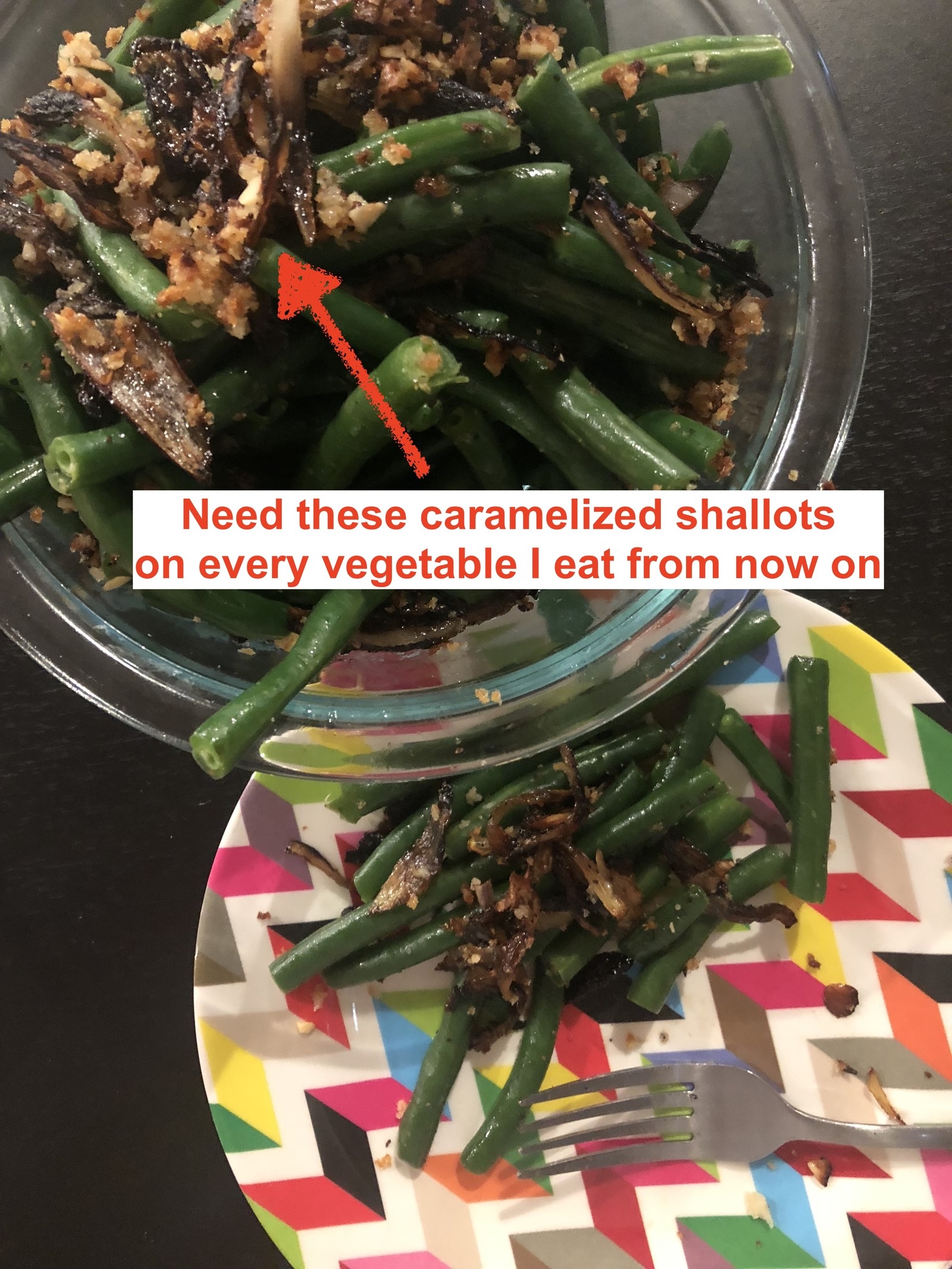 6.
The star of the whole Thanksgiving box was the turkey — which was easy to make, juicy, and actually cooked completely and perfectly in 1 hour and 45 minutes (exactly how long HelloFresh told me to cook it for!). WHEW.
TL;DR: If you have the money for it, the HelloFresh Thanksgiving box is a pretty solid way to save a lot of time (though it WILL take longer than the claimed four hours to make) AND put together a slightly gourmet Thanksgiving dinner.