If you're a fan of sincere, no-bullshit celebrity interviews that make you cry while mouthing "Me too" into empty rooms, then let me point you in the direction of Vanity Fair's first episode of Slow Zoom, starring comedian and actor Hasan Minhaj.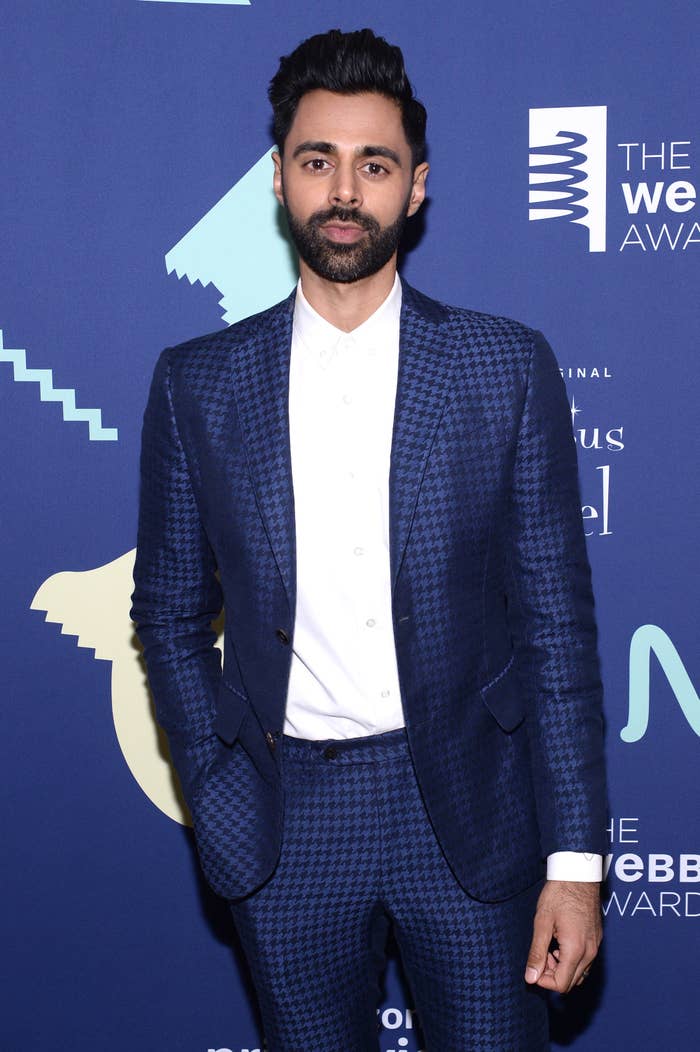 In the video, Minhaj answers increasingly personal questions, ranging from the most embarrassing thing he's done to fit in to his biggest career regrets.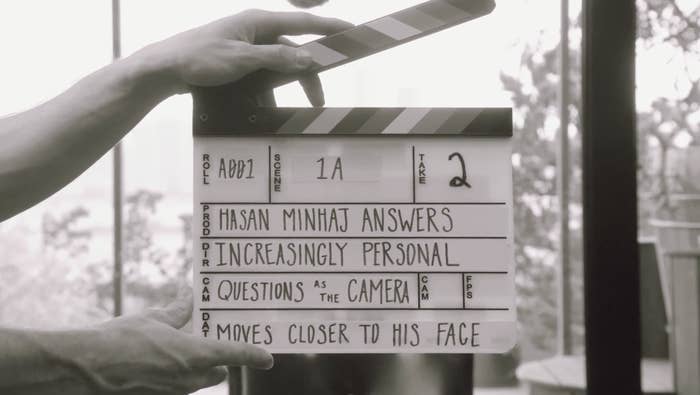 On living in New York City: "I hate LA. I truly hate LA with a passion. I love New York because it's the one city where it's not defined by one monolithic industry."
On the most embarrassing thing he's done to fit in: "My grandma would wear a sari everywhere, and I remember being at the grocery store with [her] and trying to be further away from her because I didn't want people to think that we were together."
On being mistaken for other celebrities: "Whoever's popping at the time and has melanin, I've been confused for them. There's a minute when I was Dev Patel, and there's another minute when I was Riz Ahmed."
On career regrets: "I regret ... taking those little jabs, those little asides [that made me feel like] I wasn't defining what I was doing and who I was on my own terms."
On arranged marriages: "In desi culture, arranged marriage is just the expectation. But it definitely got me to believe in the power of loyalty and putting the collective group over individuality — 'we' is more important than 'me.'"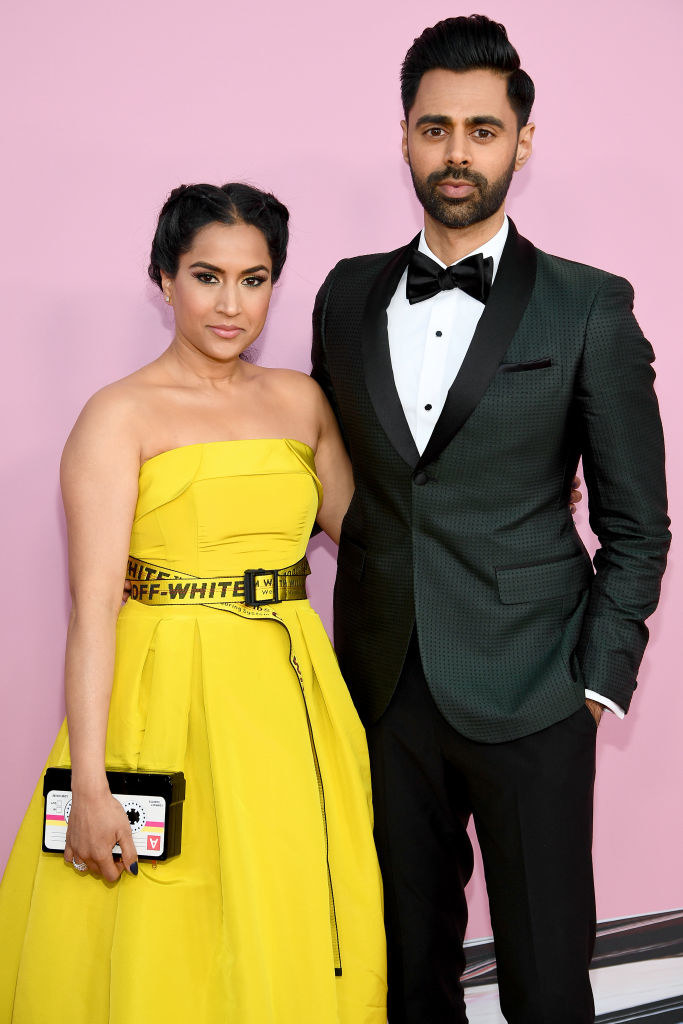 On his daughter: "I hope that [by the time she is 18] she can unapologetically be herself. And she doesn't have to qualify things about her identity or upbringing or who she is."
And on why he no longer owns a black Toyota Camry: "[I got rid of it] because people kept getting in the car thinking I was their Uber driver."