If you're a fan of the Food Network or have opinions on spiked hair, then you probably know Guy Fieri.
The star behind "Diners, Drive-Ins and Dives" (now 10 years in the running) is known for his taste in greasy food, his ability to catapult restaurants into popularity with a single visit, and, of course, his signature Donkey Sauce.
Though it's all over the menus at Fieri's restaurants, the recipe for the creamy, yellow-hued Donkey Sauce has long been shrouded in secrecy.
But in an interview recently published on Thrillist, Fieri finally revealed what Donkey Sauce actually is...
It's just aioli! 😂😂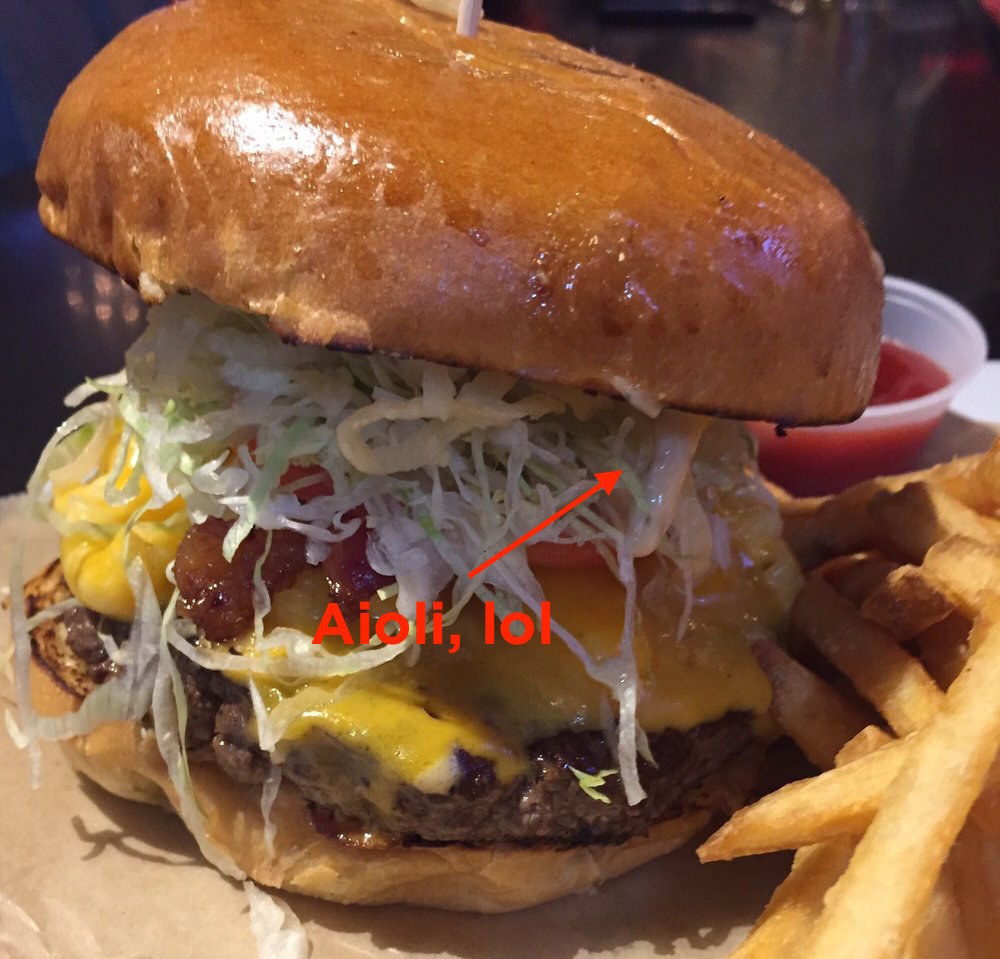 YEP. Aioli — or basically, a mixture of extra virgin olive oil, lemon juice, garlic, and egg yolk — is a sauce you can whip up in any ol' kitchen.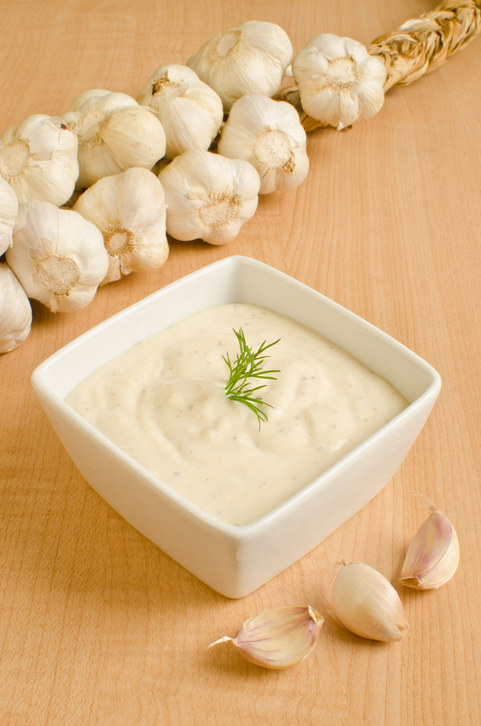 Some people were shook: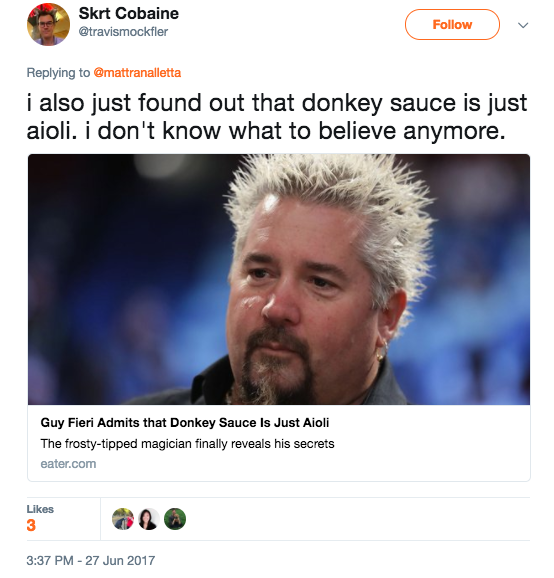 While others were left pondering the reality of the rest of Flavortown: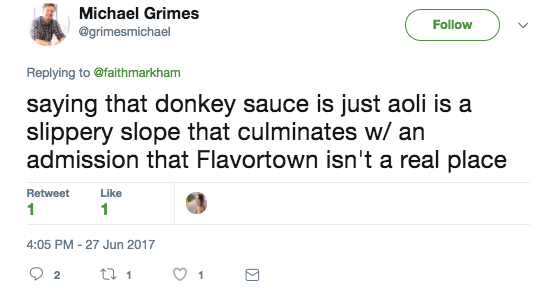 In the same interview, Fieri also revealed he lived in France as a teenager, where he "studied life."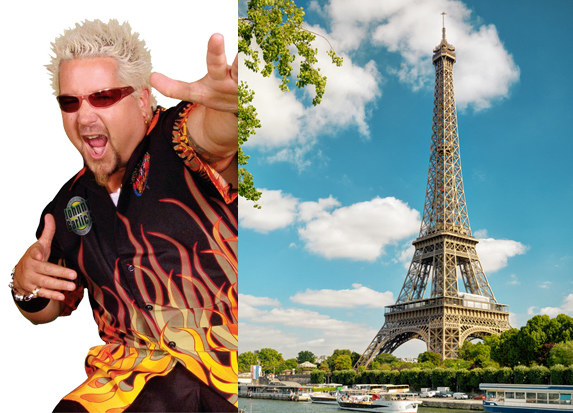 He's also into self-improvement books...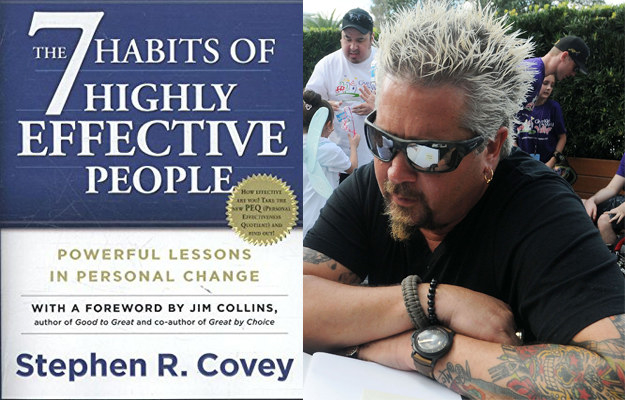 ...and ~staying grounded~.