1.
This next-level peanut butter, marshmallow fluff, crushed Oreos, and banana sandwich:
2.
This fancy AF filet mignon grilled cheese: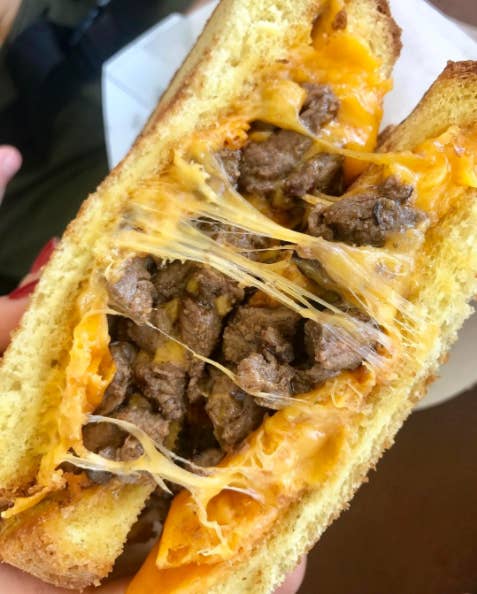 3.
These s'mores that are "torched to order":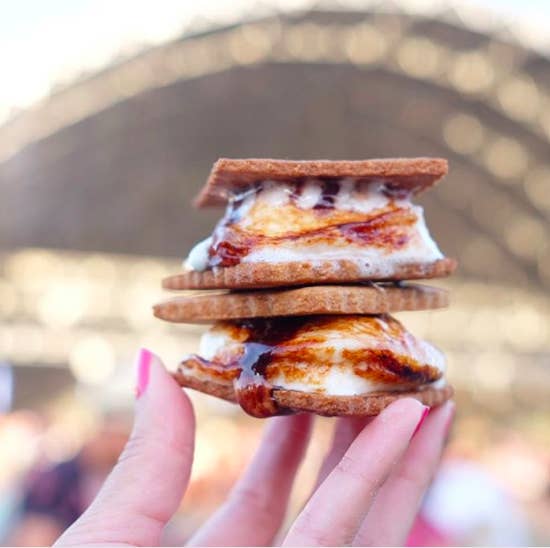 4.
This lobster mac 'n' cheese perfection: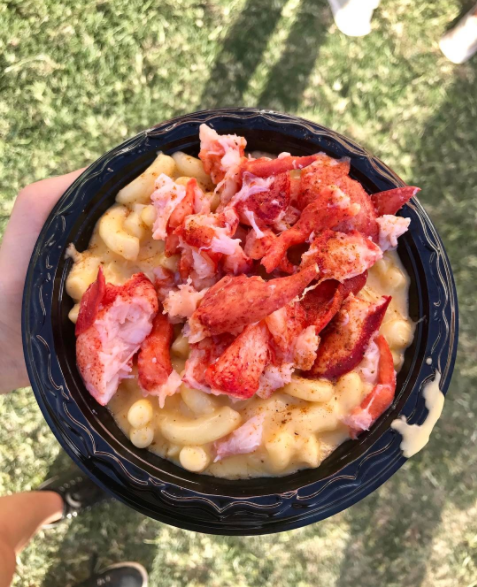 5.
This horchata donut 😍:
6.
These hangover-curing buffalo wings with blue cheese crumbles: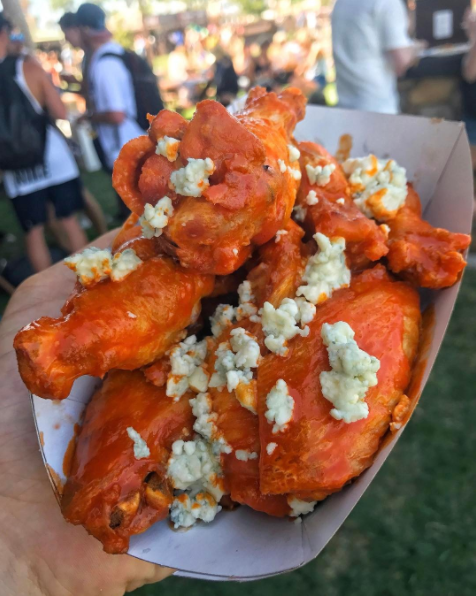 7.
This boozy snow cone: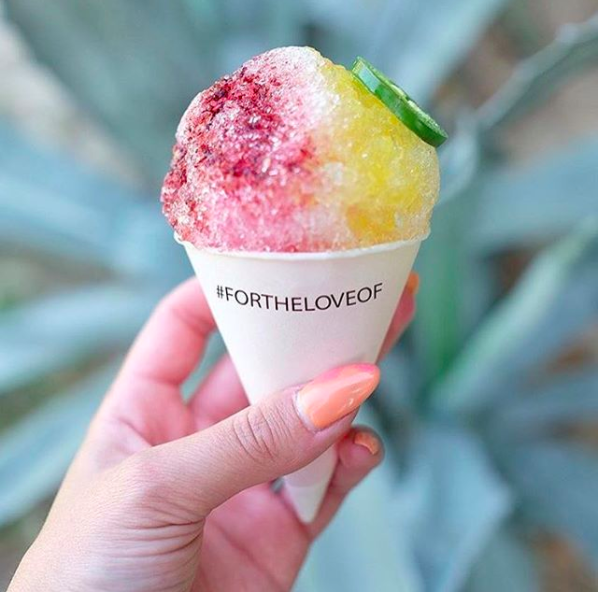 8.
This "plain" buttermilk fried chicken sandwich...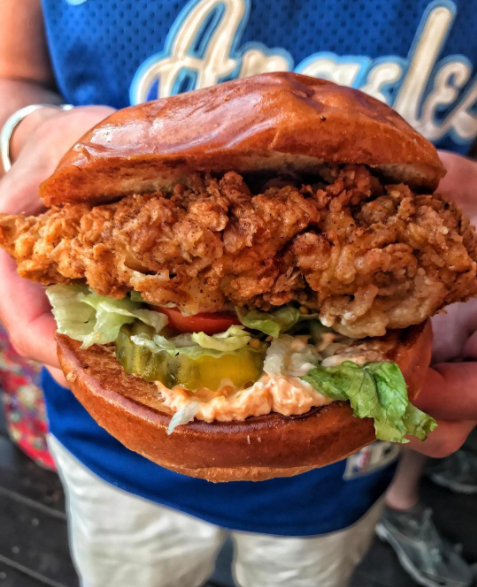 9.
And this dressed-up buffalo fried chicken sandwich with blue cheese dressing:
10.
These dreamy waffle pops: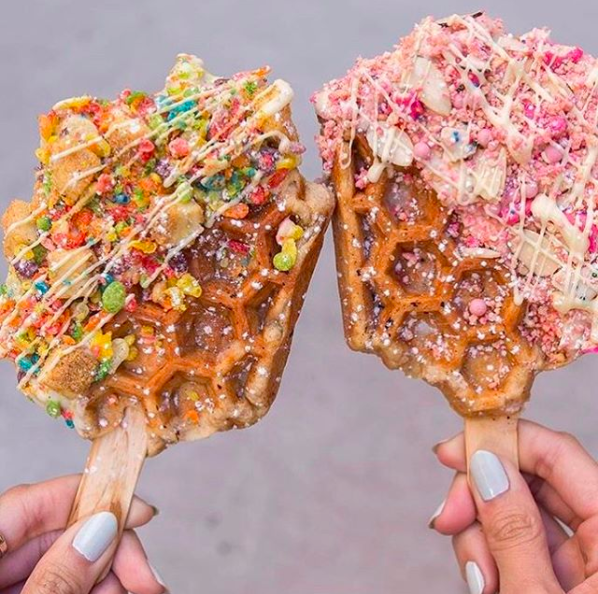 11.
These insane pulled pork, flamin' hot, mac 'n' cheese tots:
12.
This rosé popsicle: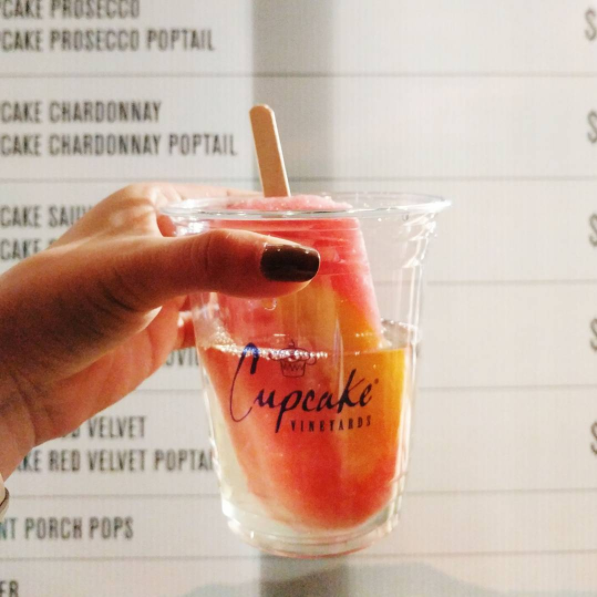 13.
This $35 gold flake donut:
14.
This ice cream–stuffed desert treat:
15.
This cheeseburger made with fried mac 'n' cheese "buns":
16.
These chana masala fries better than your favorite Indian spot: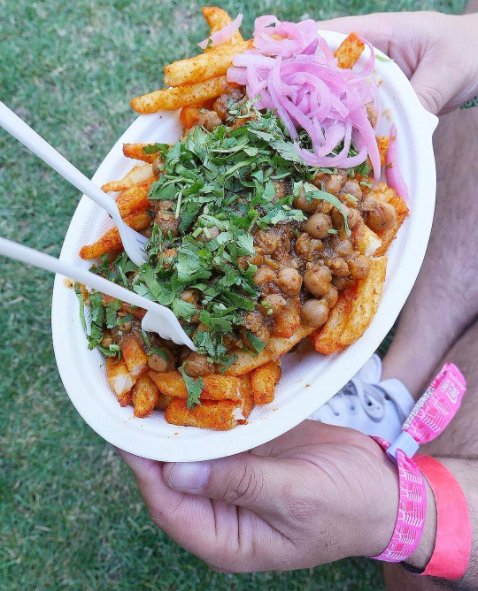 17.
These photogenic Oreo-chunks-filled cones:
18.
And last but not least, these churros that are more extra than your Day 3 outfit: