So, I opened my inbox this morning and discovered that Starbucks released a spooky drink today called the "Witch's Brew."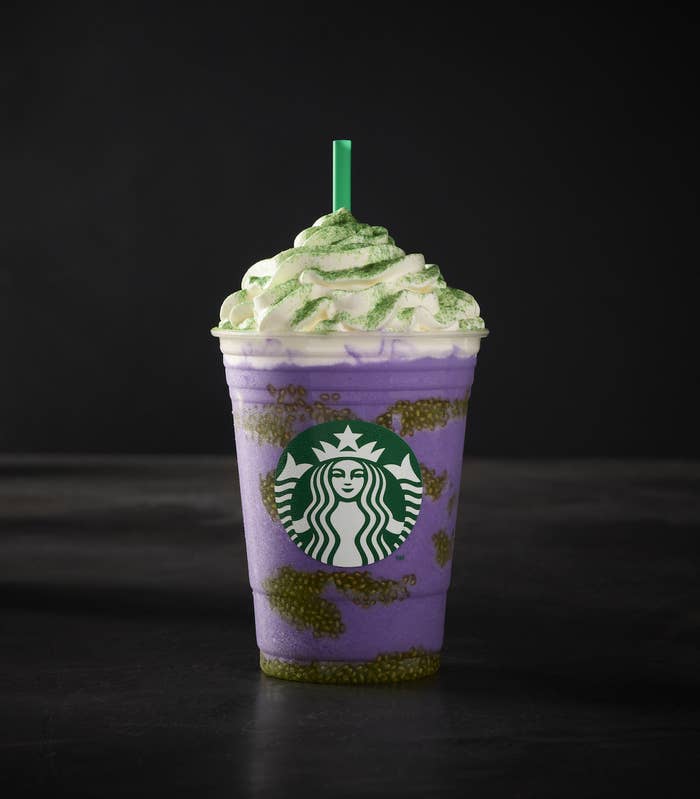 The festive blended frapp is supposed to taste like an orange creamsicle, and, here's the kicker — it's made with a serving of chia seeds (aka "bat warts"). 😳
It honestly didn't SOUND like the tastiest drink, but well, my co-worker Kevin and I were already in the Halloween mood so we thought we'd try it.
At the store, the Frapps looked exactly like the promo images I had seen in my email, except for the fact that the Chia seeds were concentrated at the bottom of the cup. No big.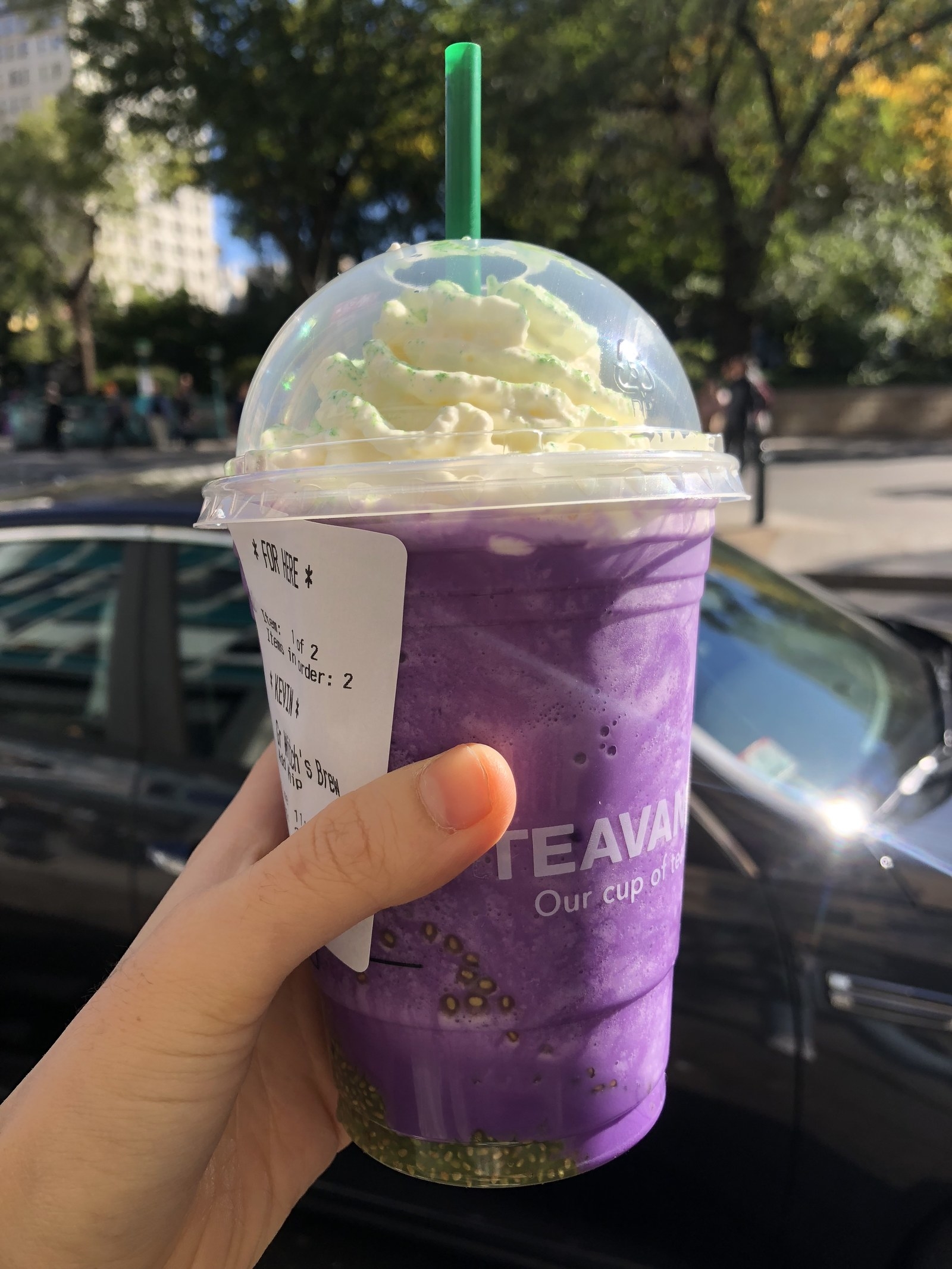 Kevin liked that it wasn't TOO sweet, but was majorly turned off by the slimy chia seeds.
Personally — orange creme flavor aside (which I also didn't hate) — I was genuinely SPOOKED by the lil' chia seeds hanging out in my drink.
TL;DR: If you're into orange creamsicles, you'll love this drink. If you have trypophobia or hate chia seeds, I warned you!