Remember in 2012, when you'd tell your friends that you were on a dating app, and they'd look at you as if you had paid a matchmaker à la Mulan?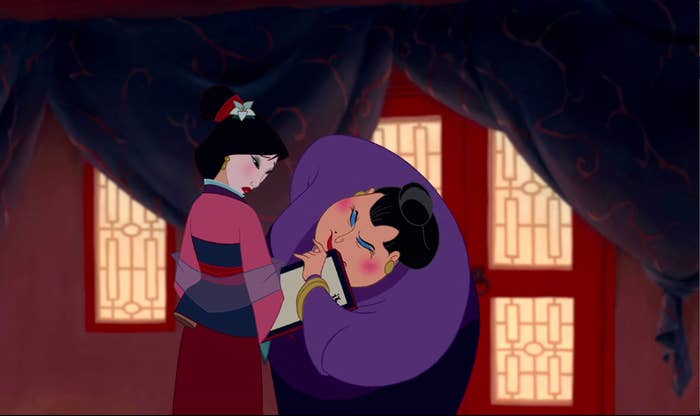 Well, shame yourself no more! A new Stanford study shows that, whether your mom understands Tinder or not, people are meeting their partners via online dating way more than they are via mutual friends.
Look at that exponential red curve!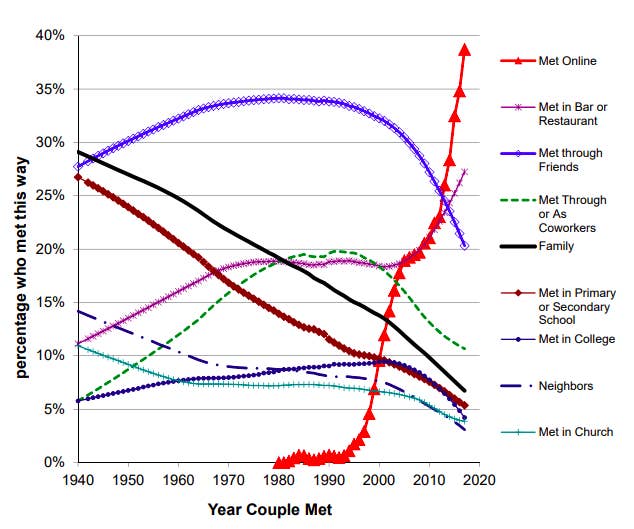 The rise and destigmatization of online dating is especially cool because the larger dating pool afforded by apps rewards people who are "searching for something unusual or hard‐to‐find." And when it comes to dating, aren't we all kind of doing that?
It might also mean that people are leaning in closer to their own preferences, and relying less on intermediary friends and family to vet their potential partners.
Of course, as anyone who's been catfished might tell you, online dating is NOT perfect. People very often exaggerate their good qualities.
People are pretty happy about the study and think it proves something they've already known.
Some think it was pretty obvious.
Others pointed out a few other pitfalls of online dating that the chart doesn't show.
Or a few think it's just sad, for whatever reason.
Whether you're online dating or not, remember that friends are still important!