Hard to deny the truth when it's staring you right in the face with flawless skin.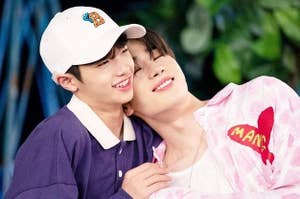 X1 (Check out their recent debut Flash) and Victon (Check out Time of Sorrow) Leader Seungwoo Appreciation Post. The man that can do it all.
Produce x 101 was a wild ride, and let's be real none of us will ever fully recover. However, it did give us a wonderfully talented and lovable young group that already produced an album of bops. For those of you who don't know them, here's a quick TL;DR of Korea's new fave group X1.