Periods! If you're a lady, you know that dreaded monthly visitor all too well. So, in this episode of Bitch on the Move Michelle and Safiya talk periods, period sex, and the struggles of Aunt Flo's monthly visit.
For starters, let's just go ahead and acknowledge how TERRIFYING it is that your uterus is literally falling out.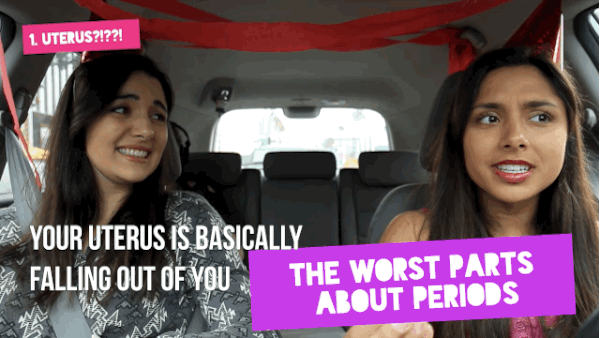 Another fun thing? If you don't like tampons, you gotta walk around in a lady diaper for a few days.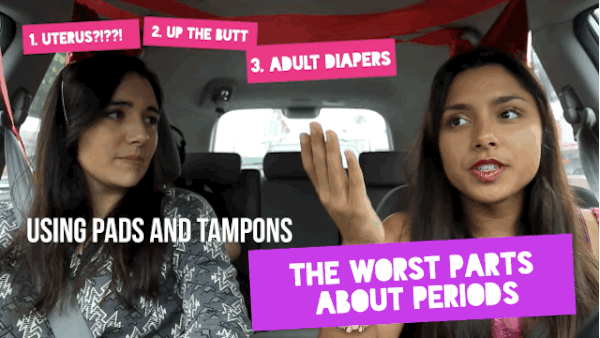 Gabbie found herself in a tricky situation when she got her period in a white bathing suit. So she committed the ultimate petty crime: She stole a tampon.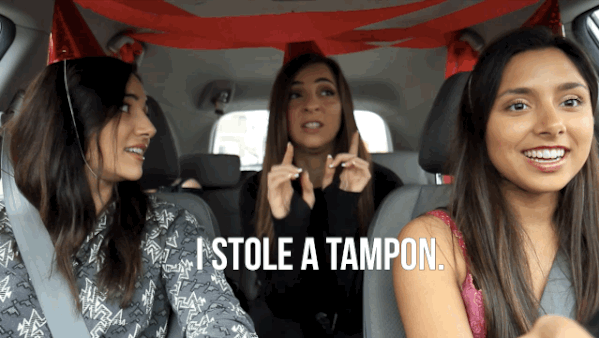 What should we bitch about next?
Oops. Something went wrong. Please try again later
Looks like we are having a problem on the server.
What should we bitch about next?