Hi! We're Michelle and Jordan. This summer, we decided to take on the challenge of training like UFC fighters for 60 days.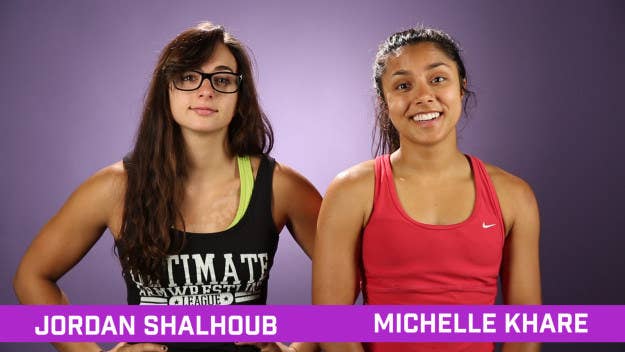 As a part of this experiment, the day before our big fight we had to do what is called a "weight cut," which essentially cuts your body's water weight. It was insane, and collectively, we both lost 5 pounds in an hour.*
The first step was to dehydrate and fast the night before the event.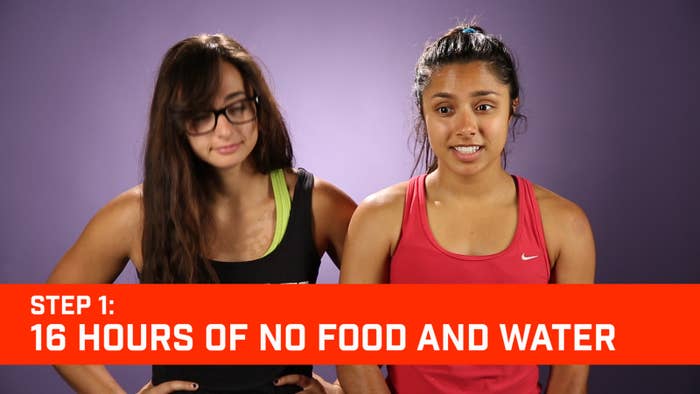 Then, we applied this nasty stuff called Albolene.
Albolene essentially opens your pores and allows your body to sweat more.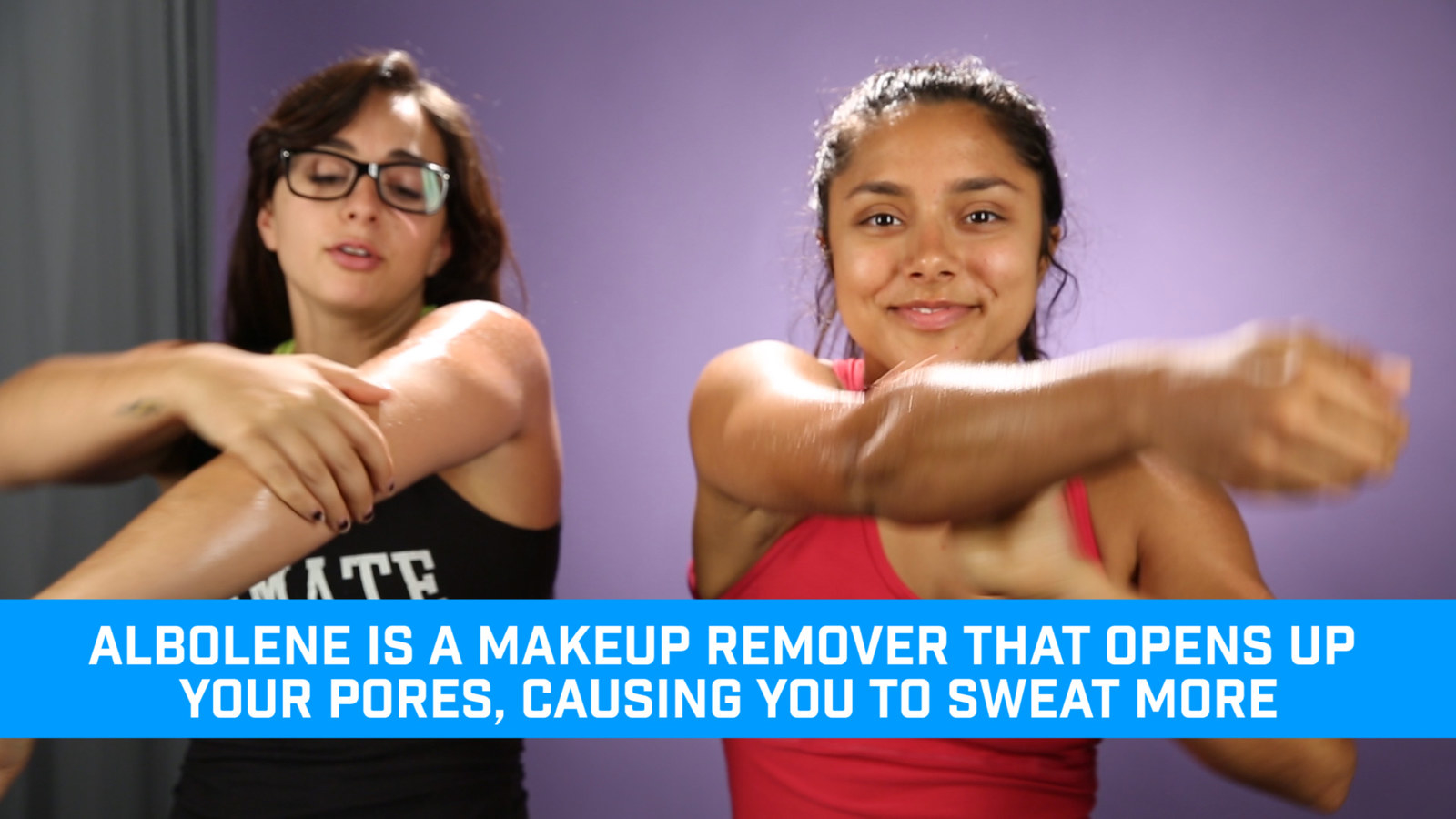 Then, we put on these weird outfits called sauna suits, which retain and increase body heat. Things started getting slimy and very ~*~hot~*~.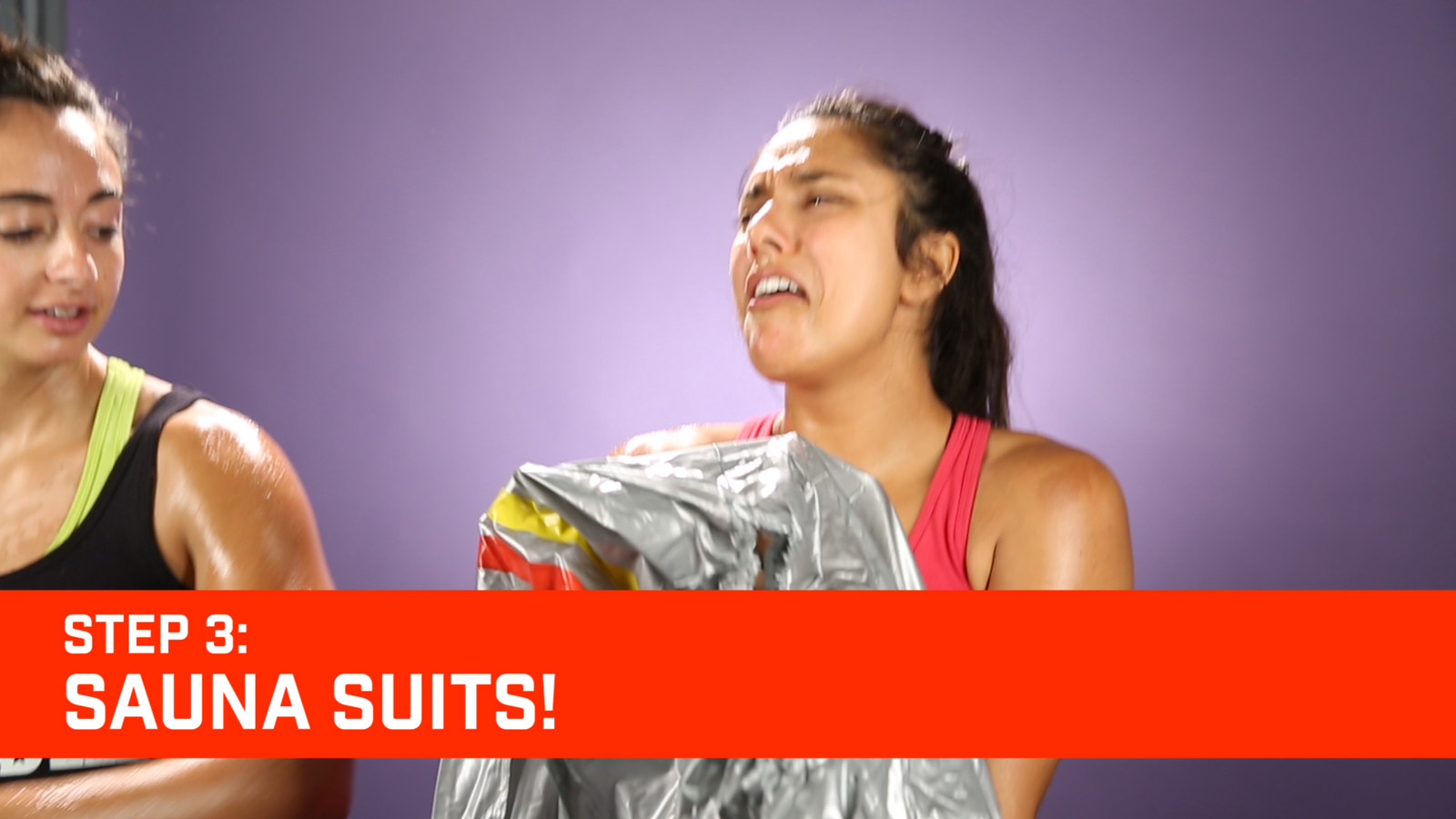 But TBH, we looked kinda cute. Like we were from Zenon: Girl of the 21st Century or Johnny Tsunami.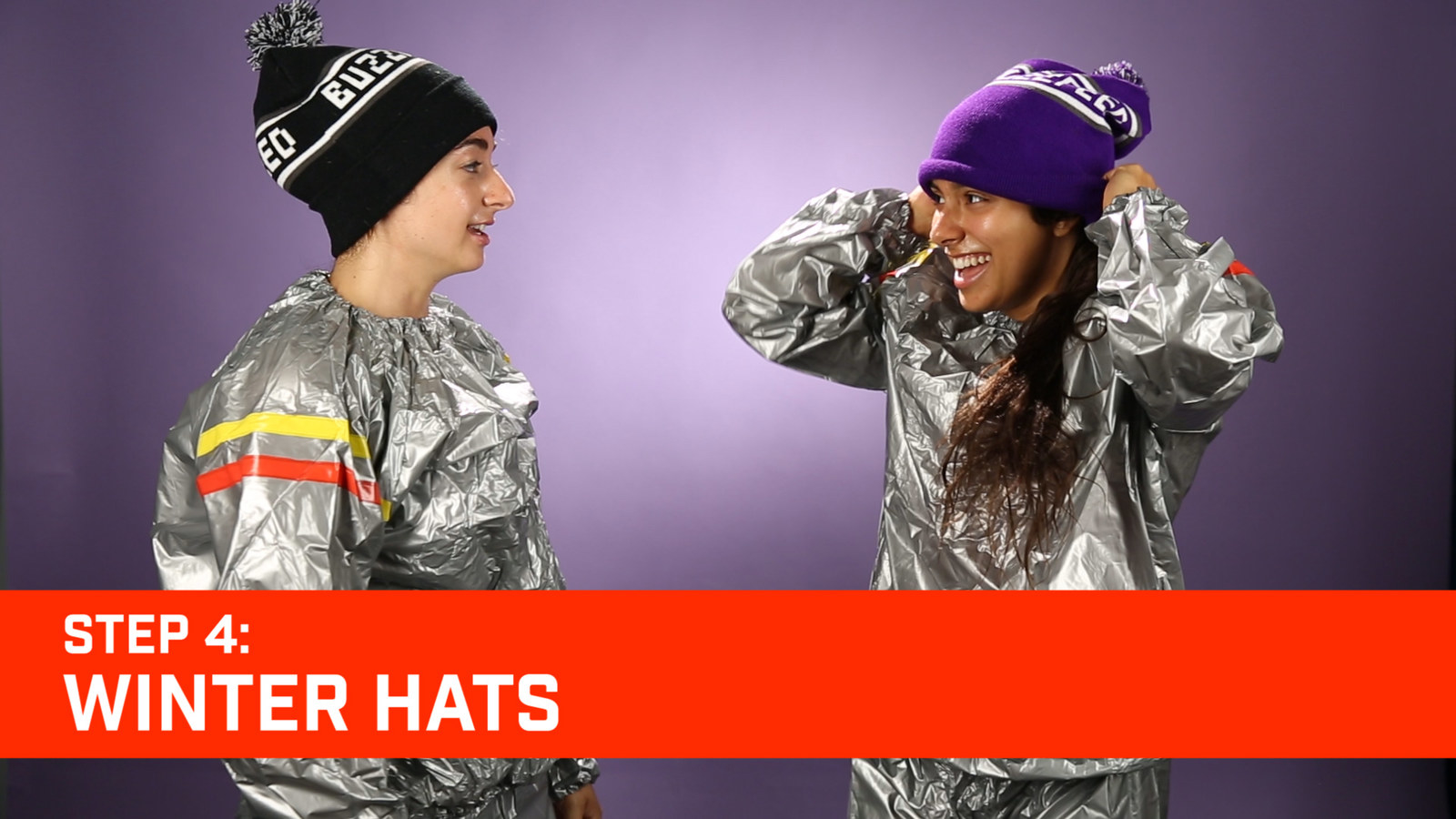 The real work started with a 10-minute run in the hot LA summer sun.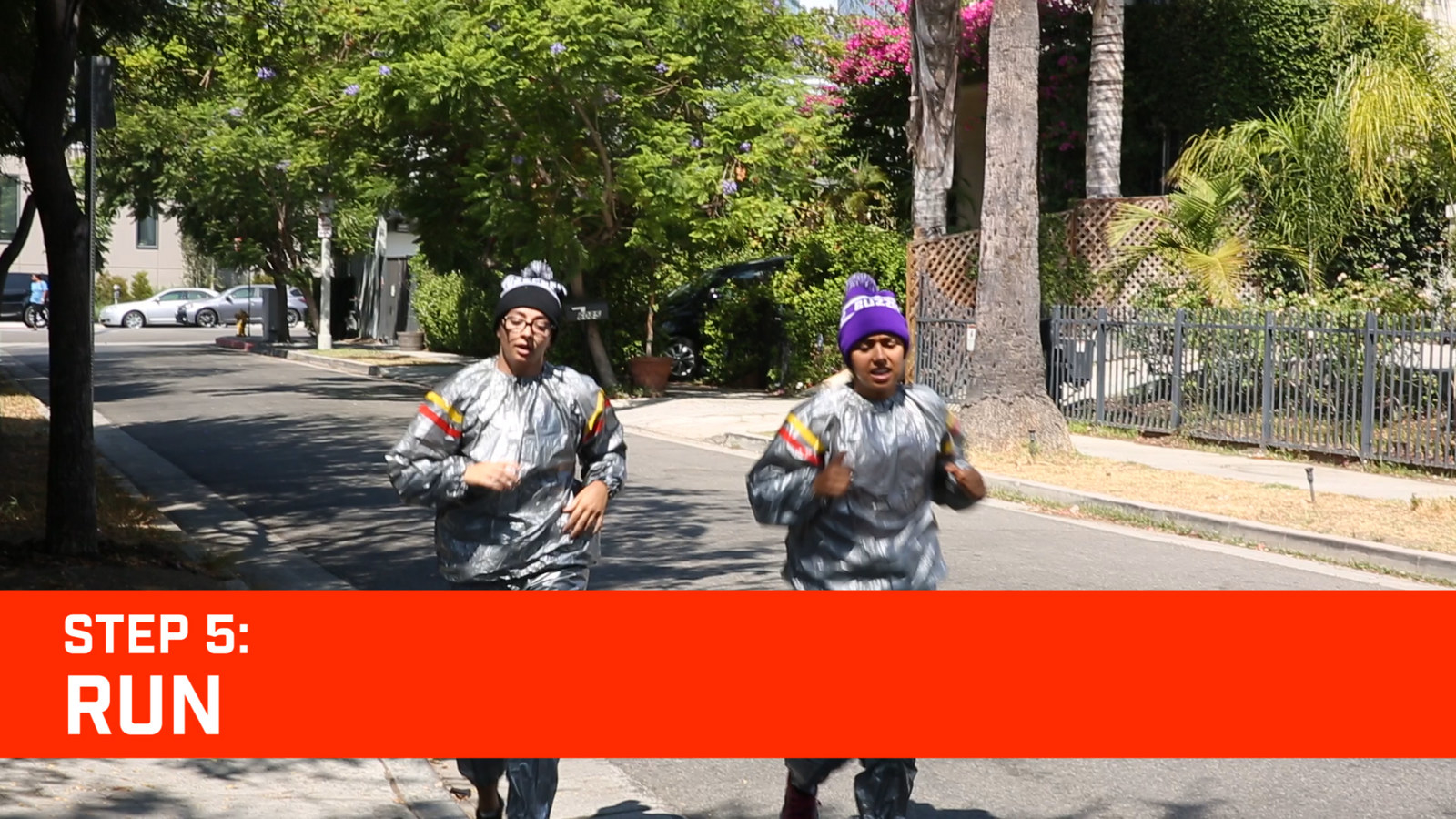 This was followed up with 60 minutes of cardio kickboxing...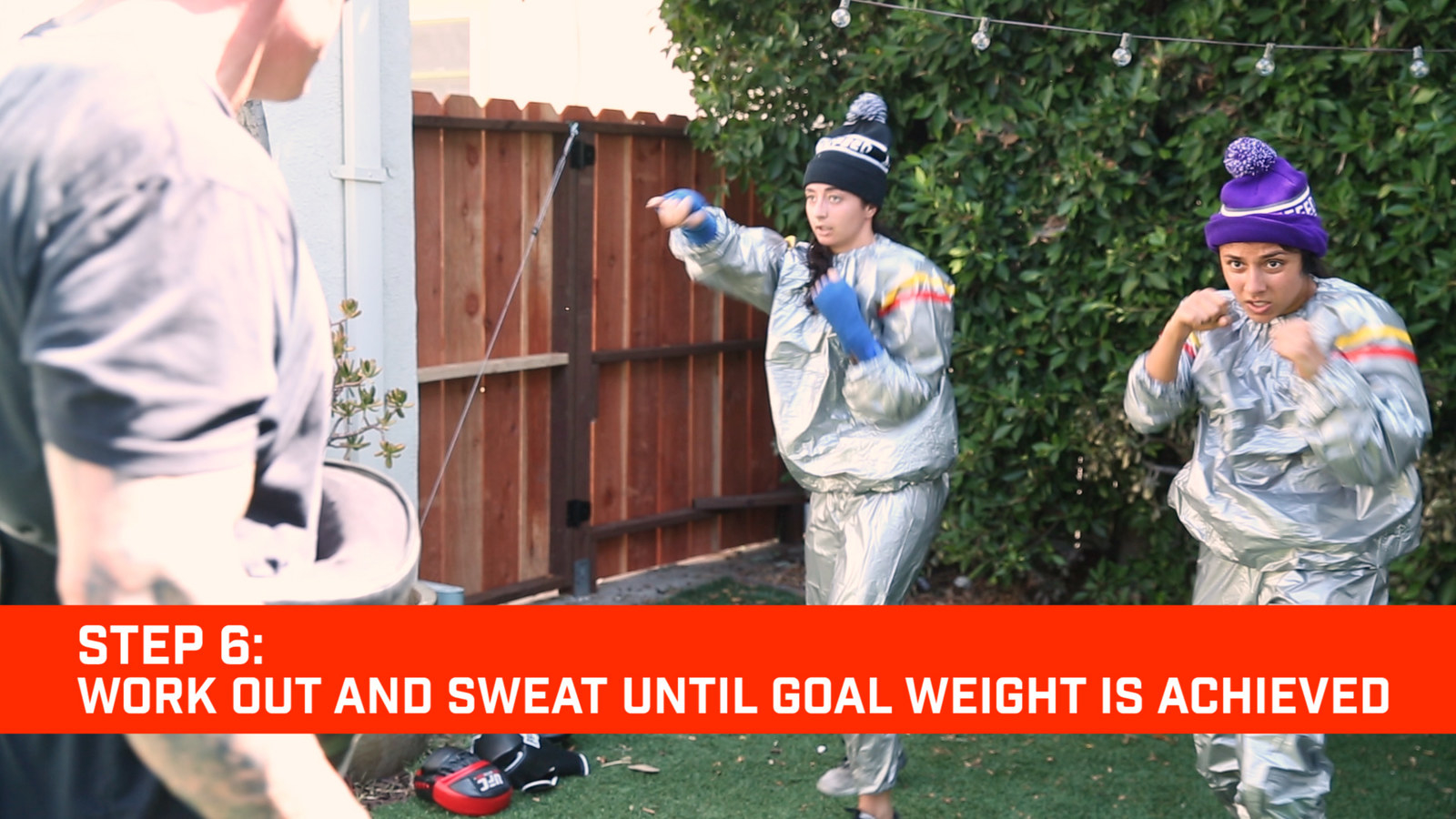 ...which was...tiring.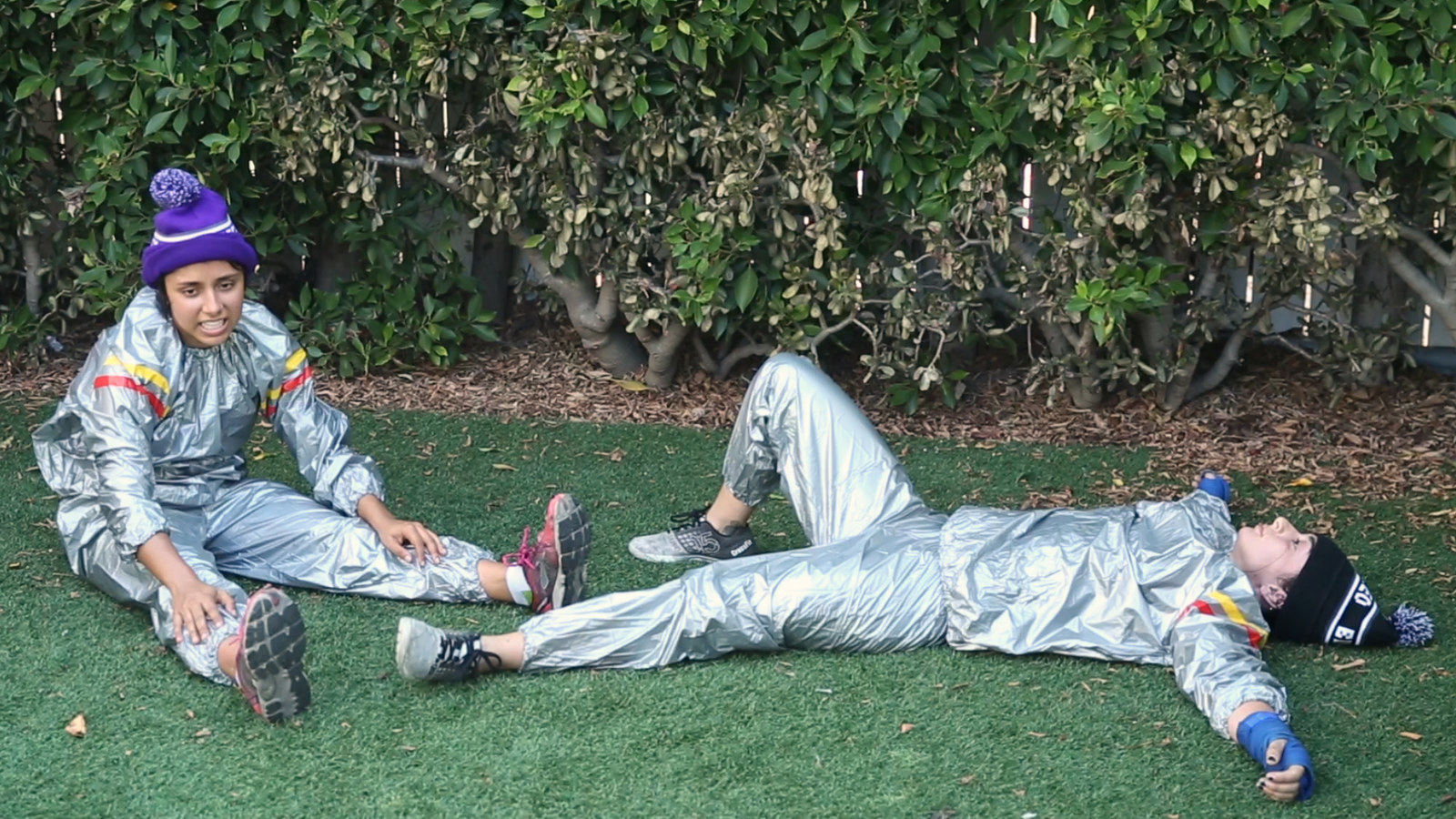 And again, really gross.
We definitely felt the effects of dehydration.
And at the end we were pretty dead.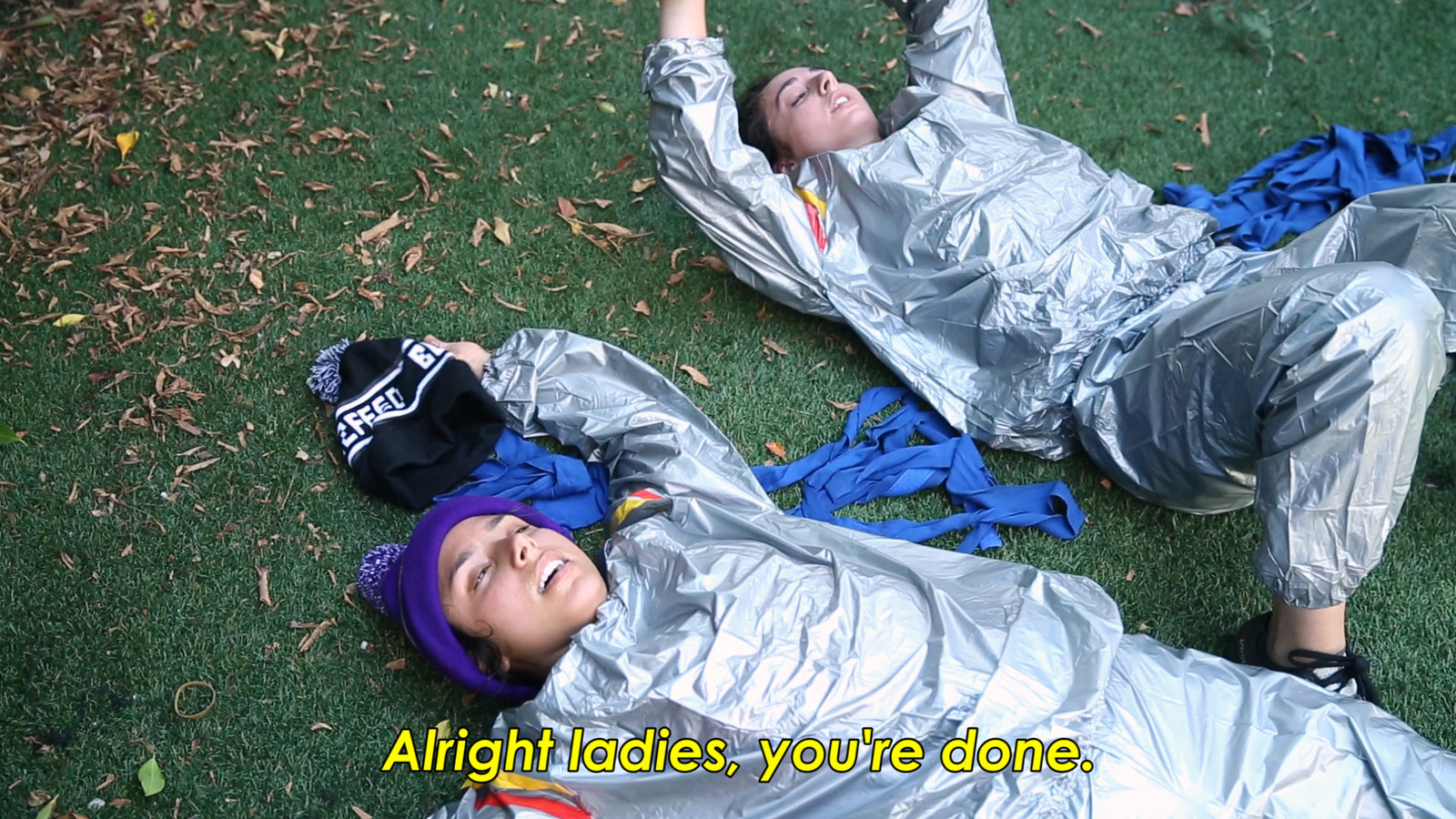 Taking the suit off was basically the best feeling in the damn world.
At the end of the day, we lost three pounds and two pounds, respectively...WITHIN AN HOUR!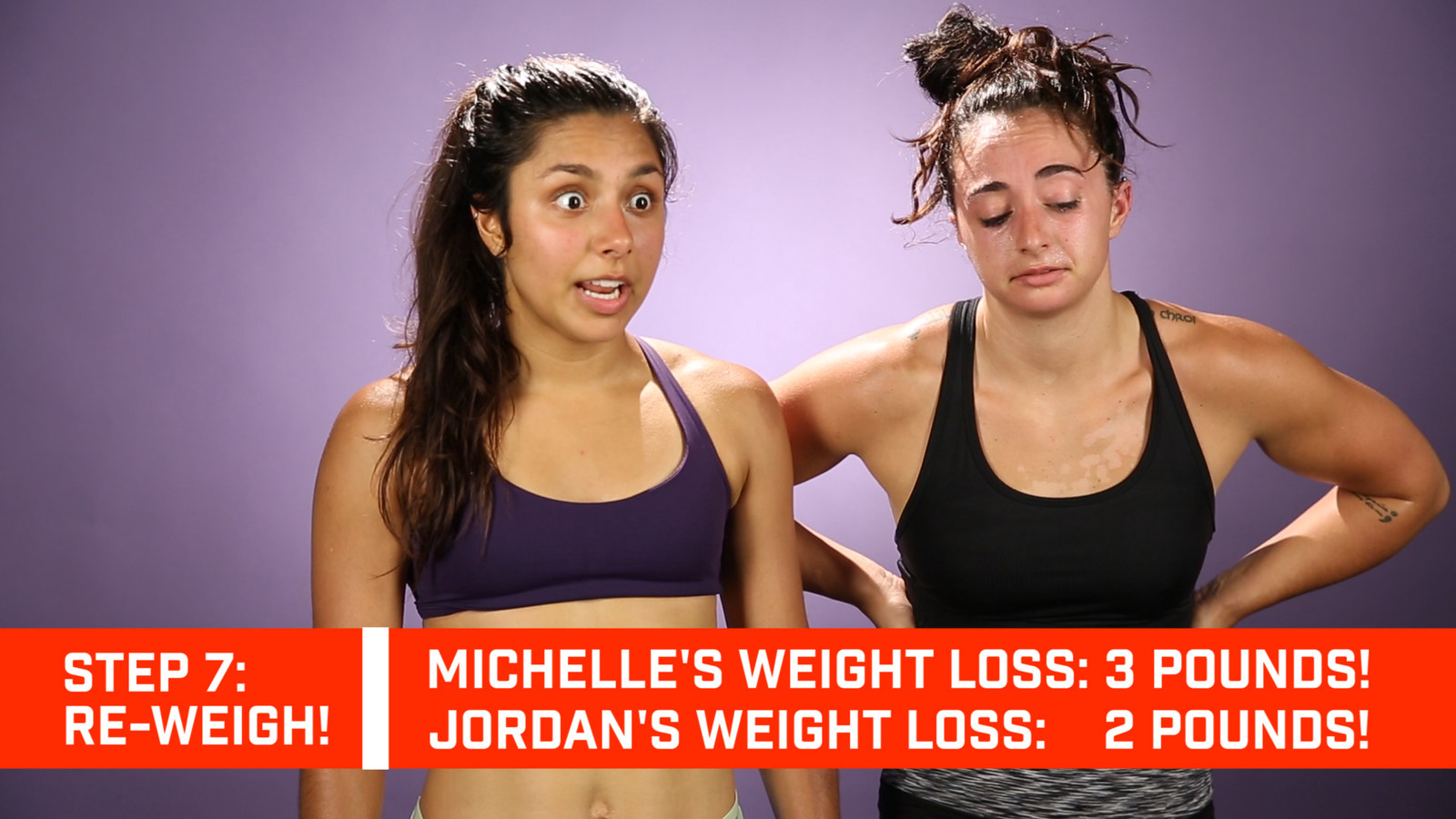 And water never tasted better.