After spending most of her youth in the limelight, let's take a look back at how Millie's red carpet style has transformed over the years from when Stranger Things debuted in 2016 to now.
1.
To start, Millie dressed up in champagne-colored lace to celebrate the red carpet premiere of Stranger Things Season 1 in July 2016.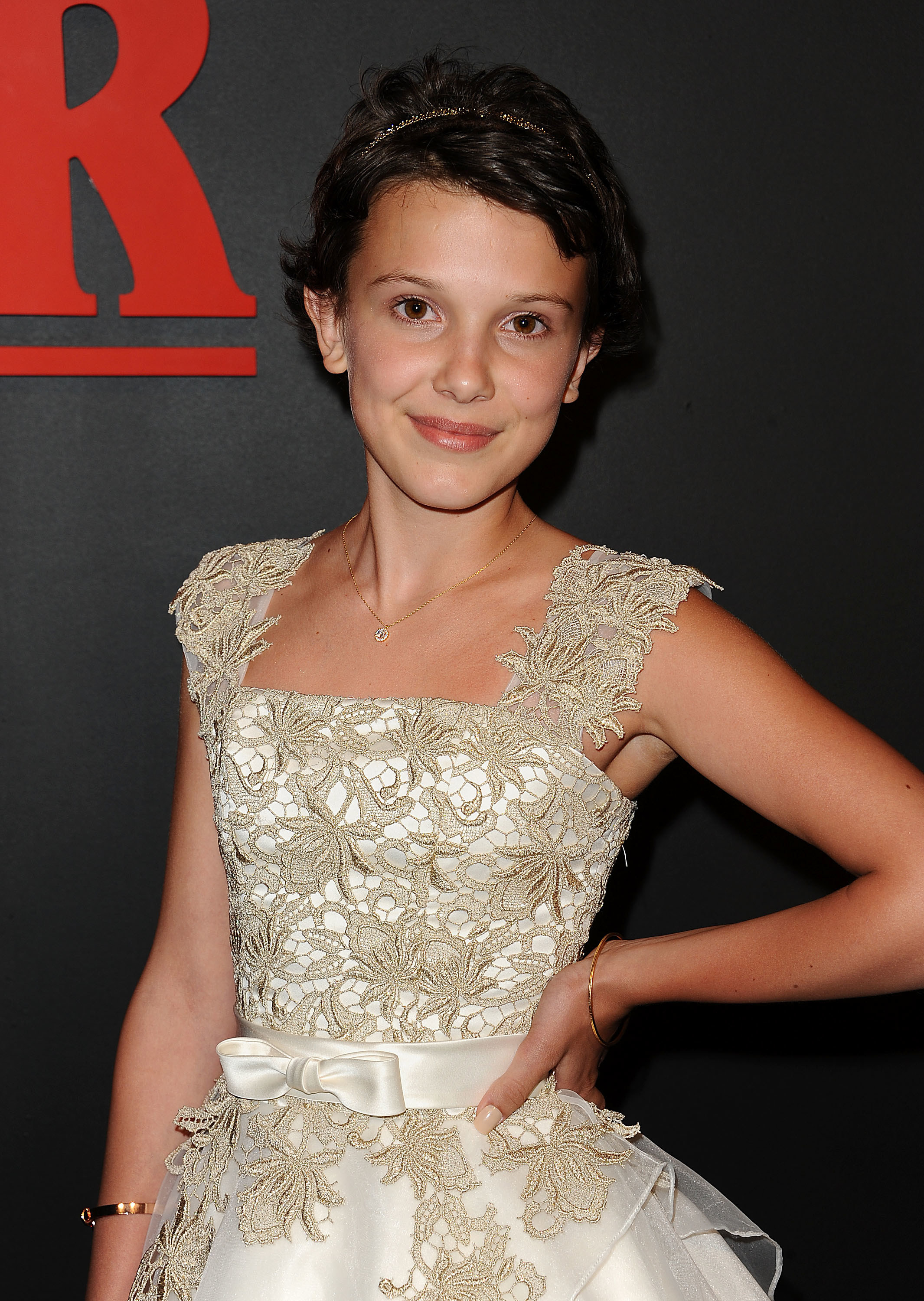 2.
She was all smiles with her slicked short haircut in September 2016.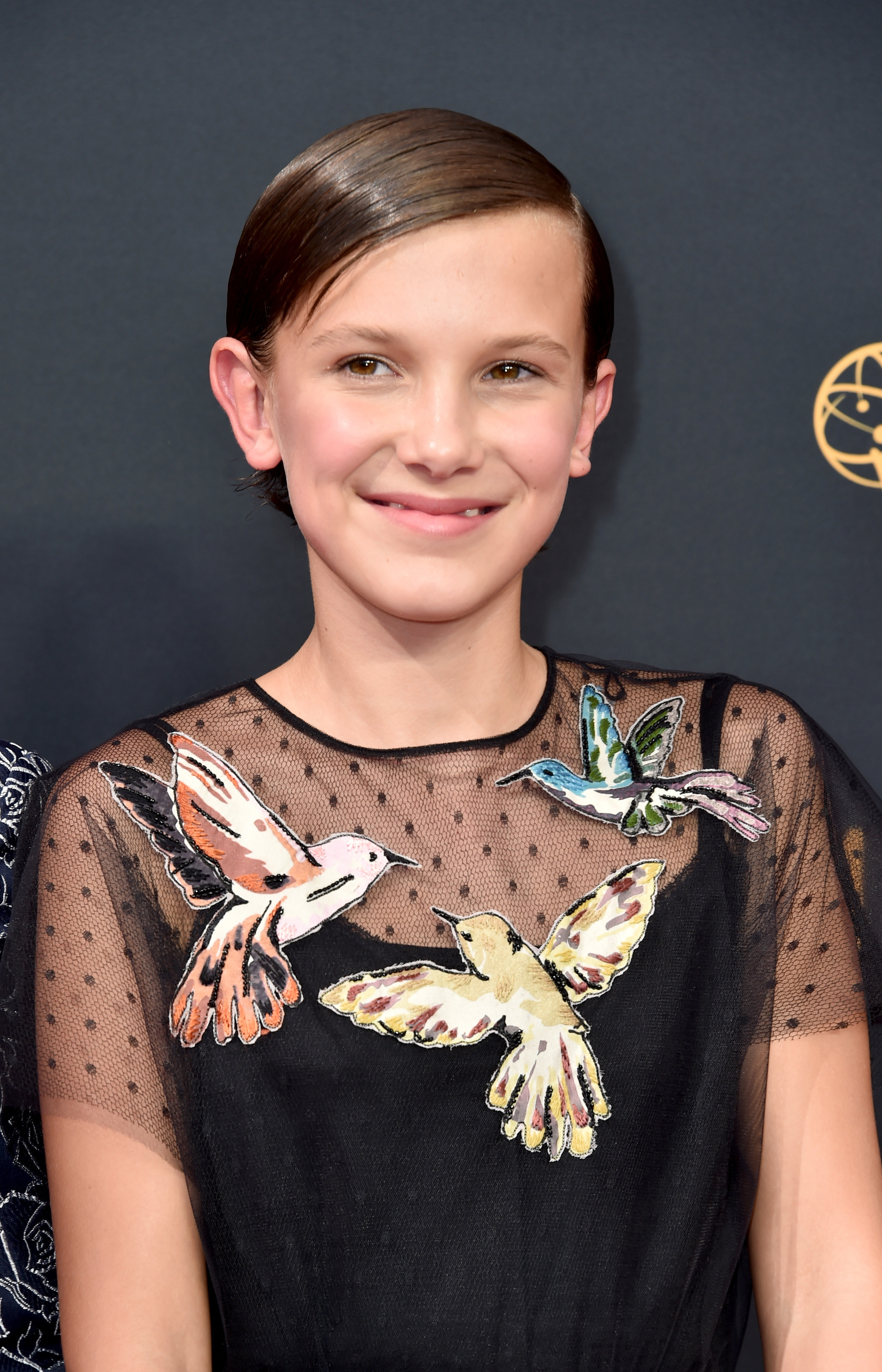 3.
In January 2017, she wore a classic red dress, striking this signature pose at the Screen Actors Guild Awards.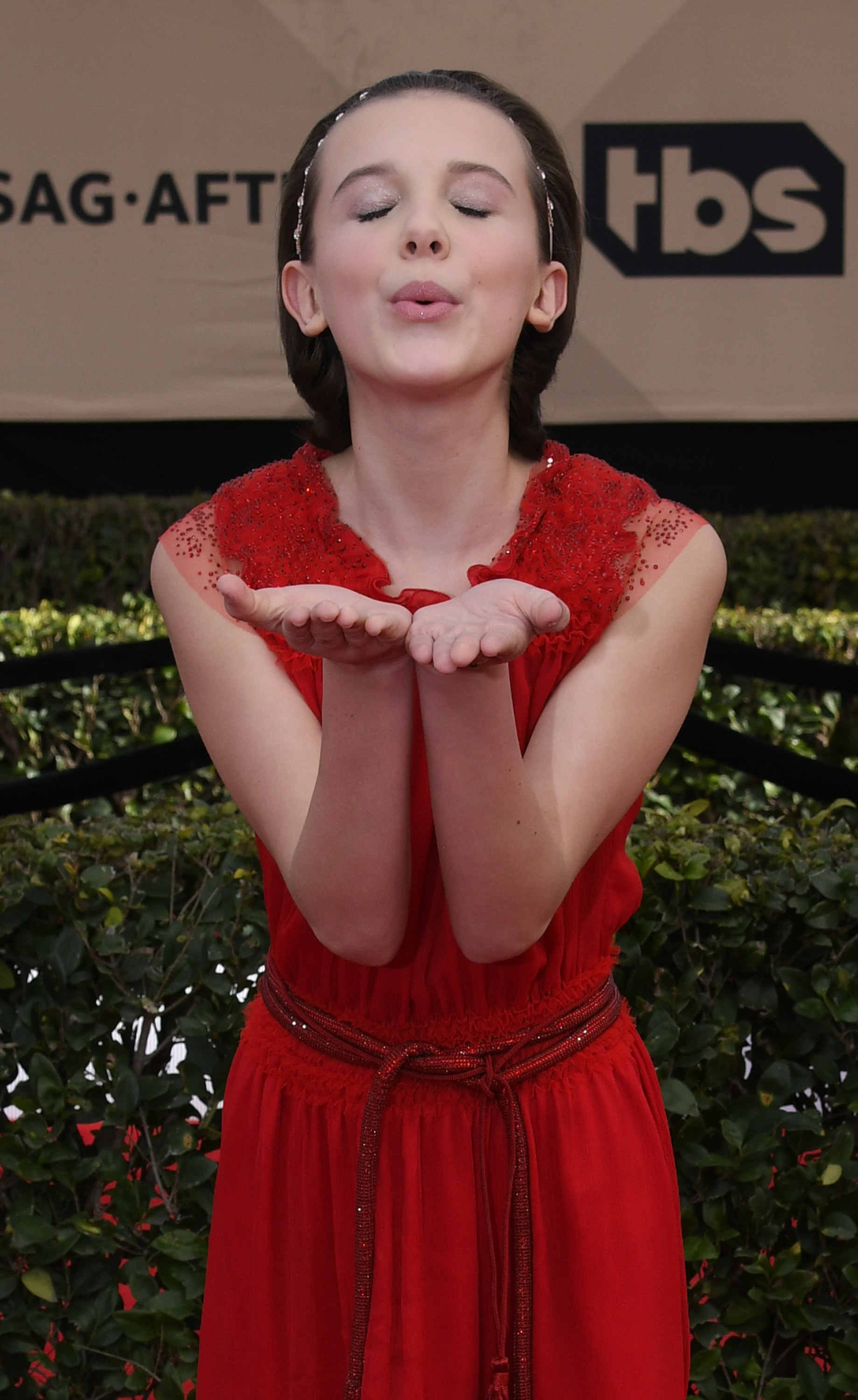 4.
Millie took her white cowboy boots to the 2017 MTV Movie and TV Awards, where she celebrated her win with a golden popcorn by her side.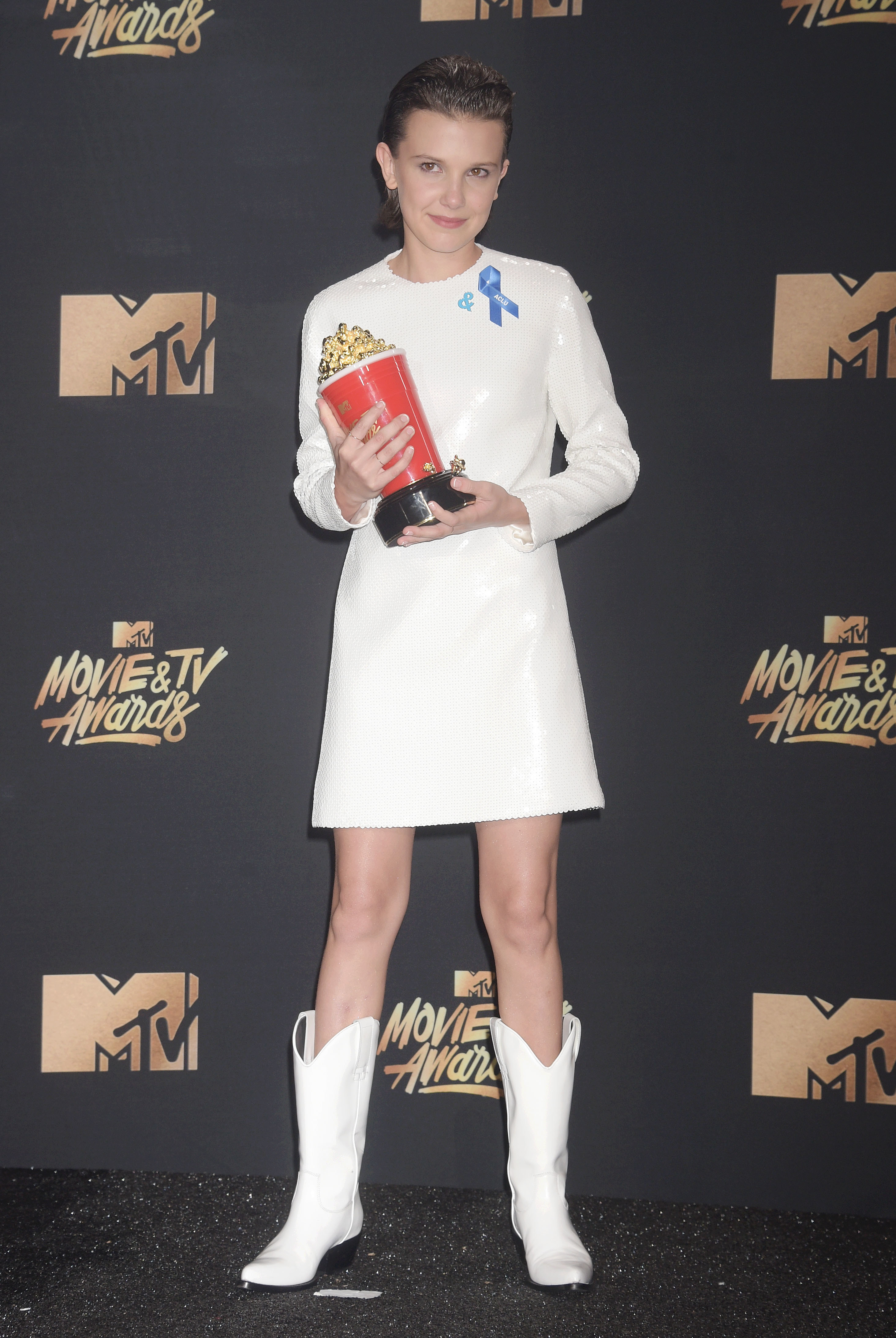 5.
The actor channeled the '70s with this bright yellow dress accessorized with a pair of color-blocking heels and retro sunglasses to match.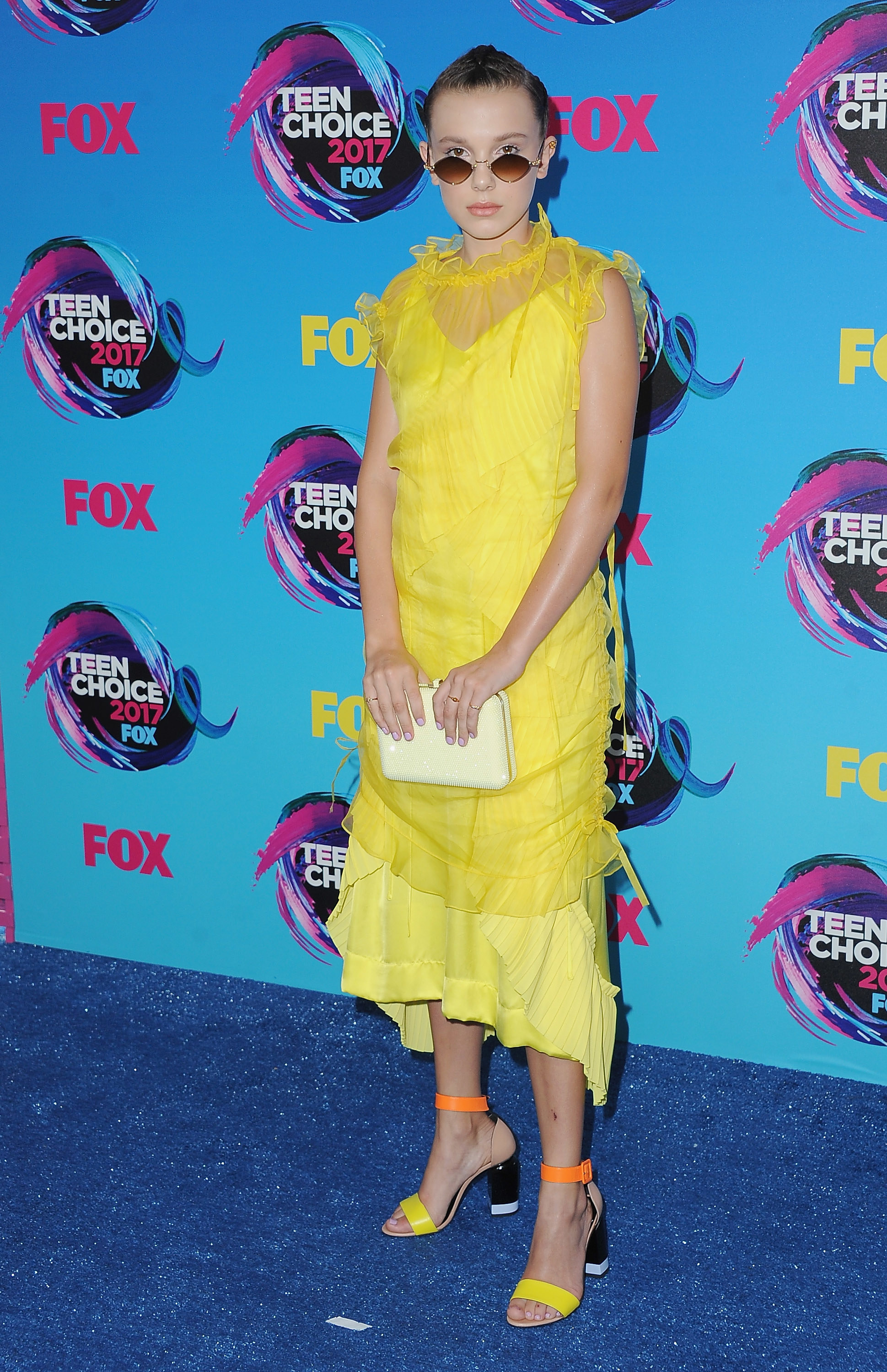 6.
She dressed to the nines in this formal fit for the 2017 Emmys.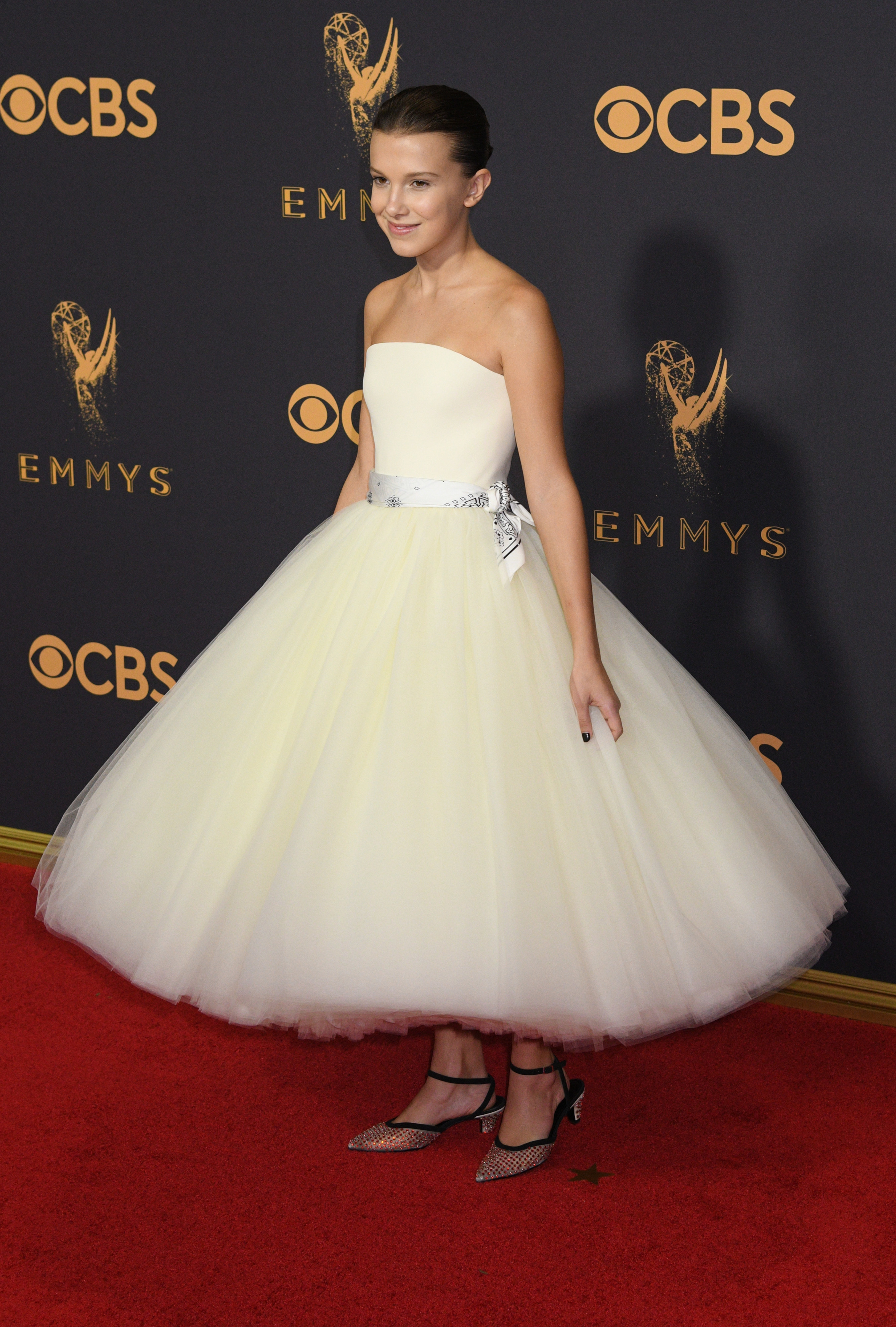 7.
Just in time for the premiere of Stranger Things Season 2, Millie served up vampy vibes with this edgy black-and-white style.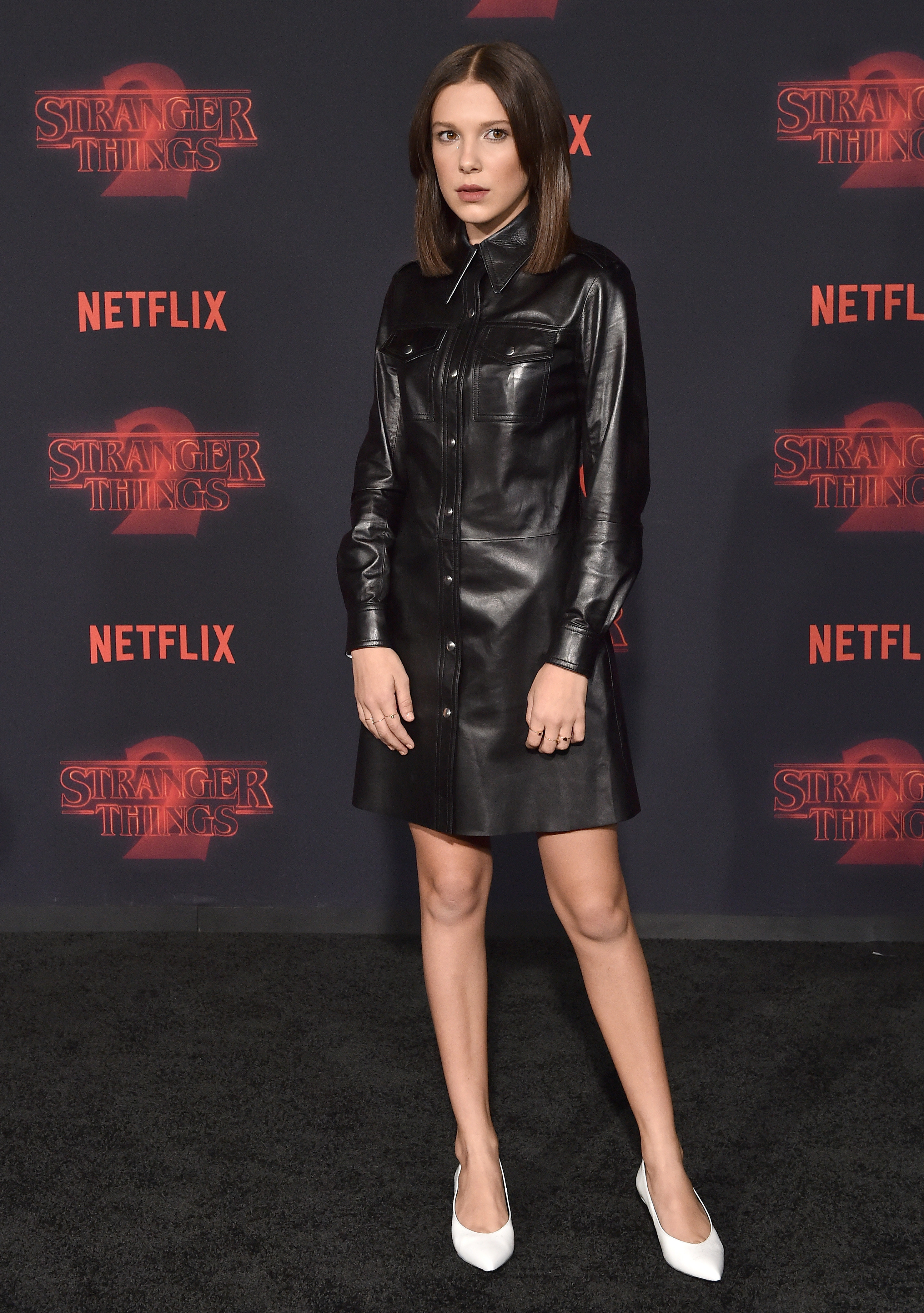 8.
Is she runway-ready or what? Because this ensemble is chic from head to toe.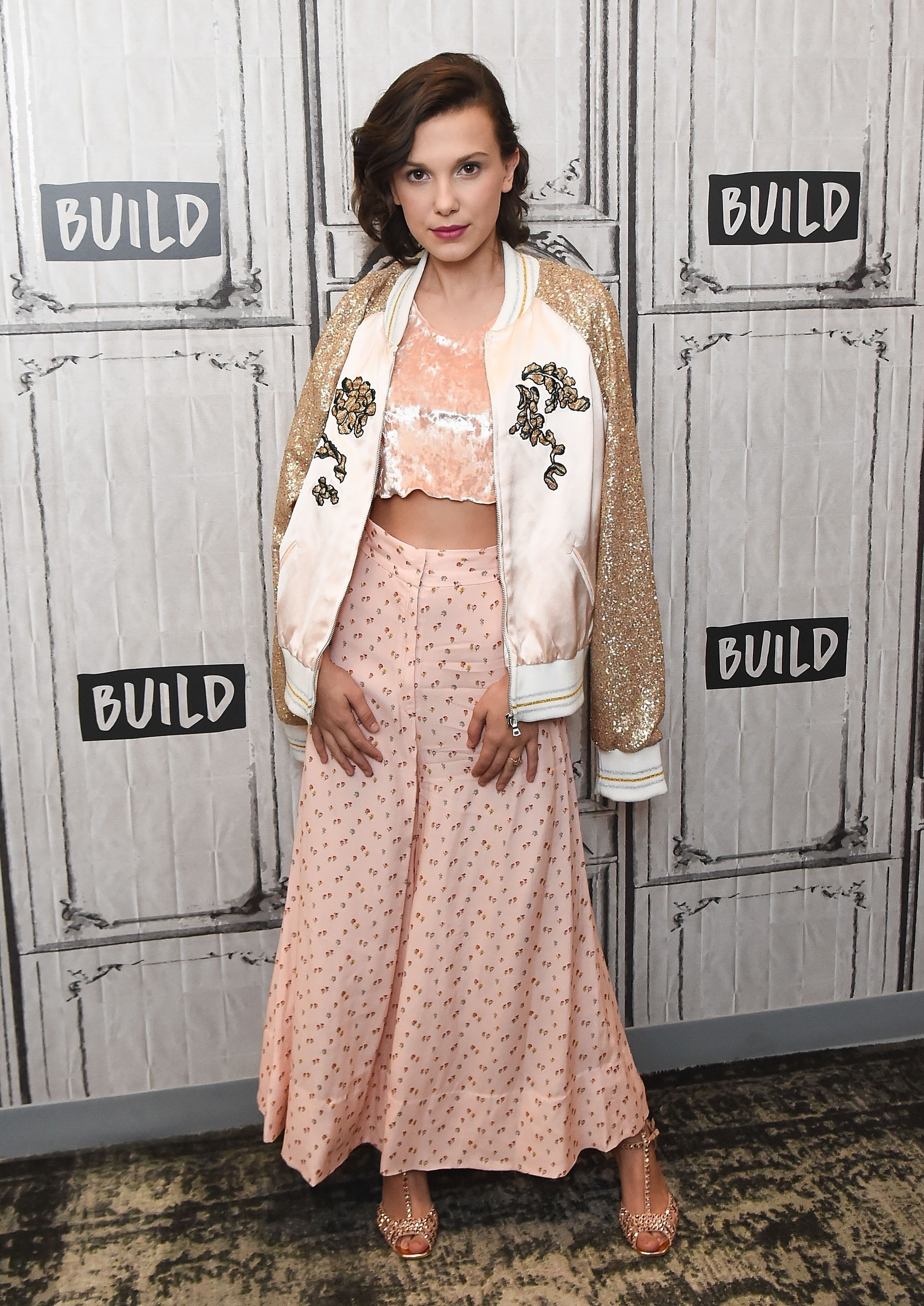 9.
A comfy pair of Converse, space buns, and a soft pink train? It just works.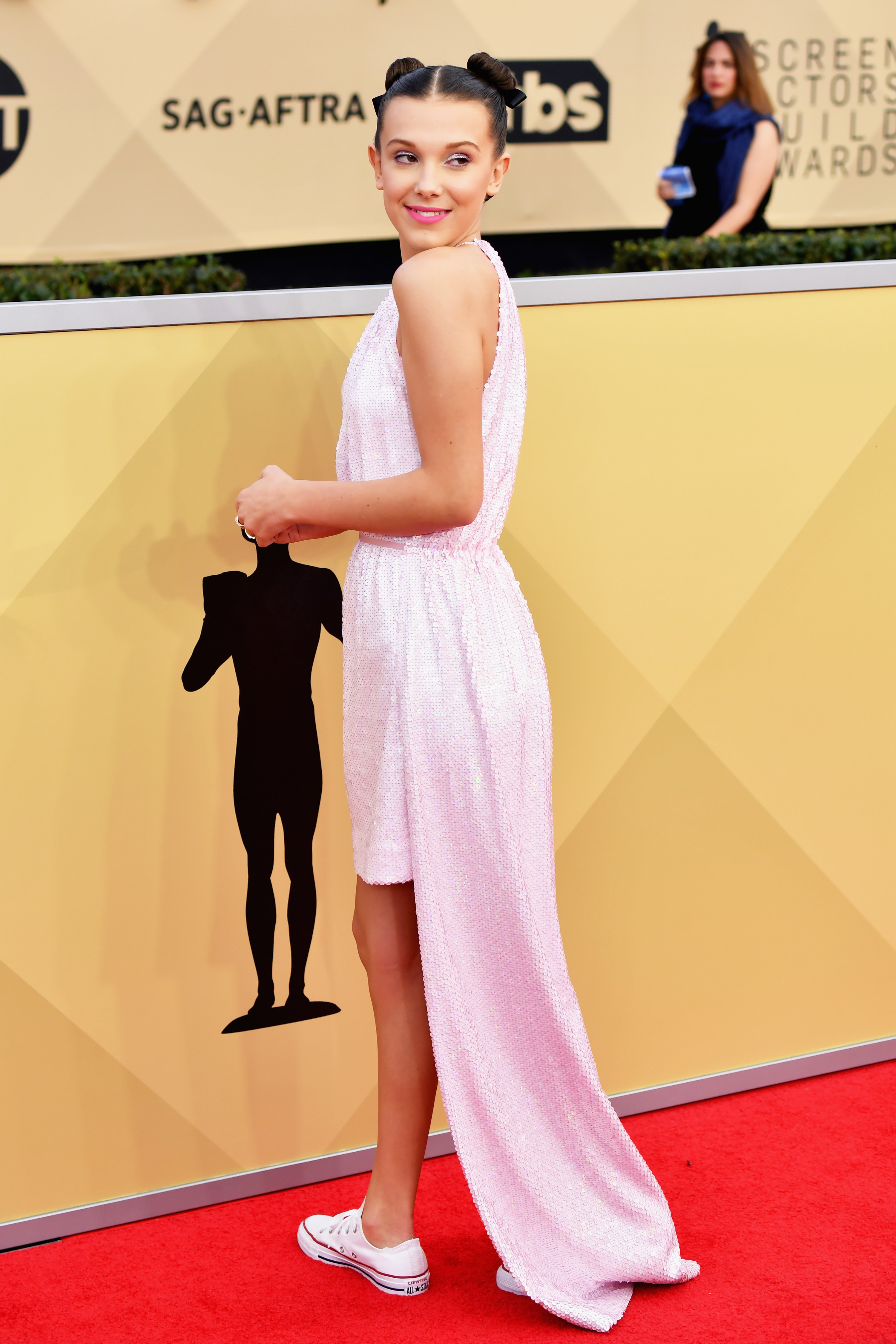 10.
Millie took the iconic little black dress and kicked it up a notch with some exaggerated ruffles.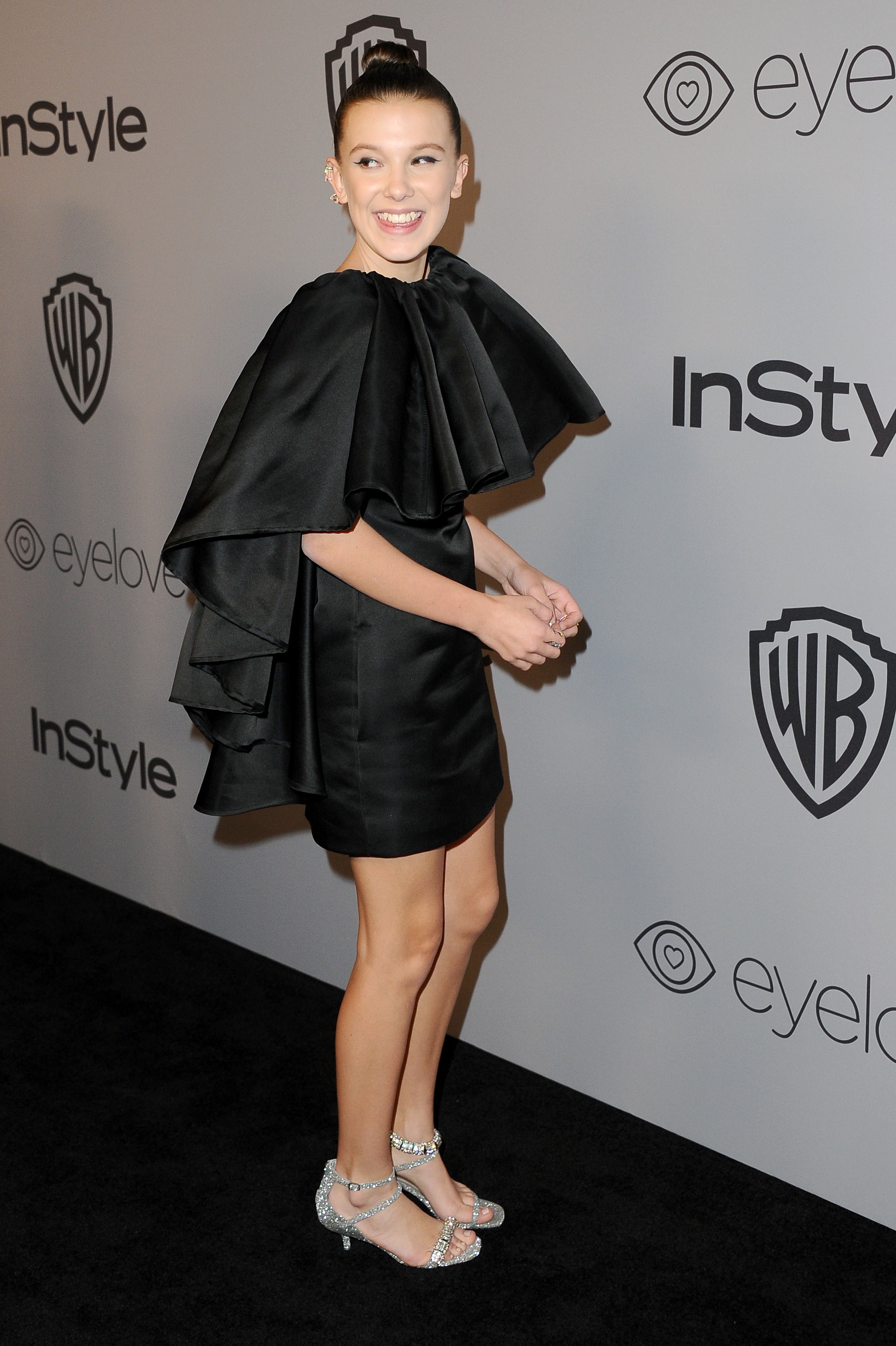 11.
She was seeing stars with this dreamy gown.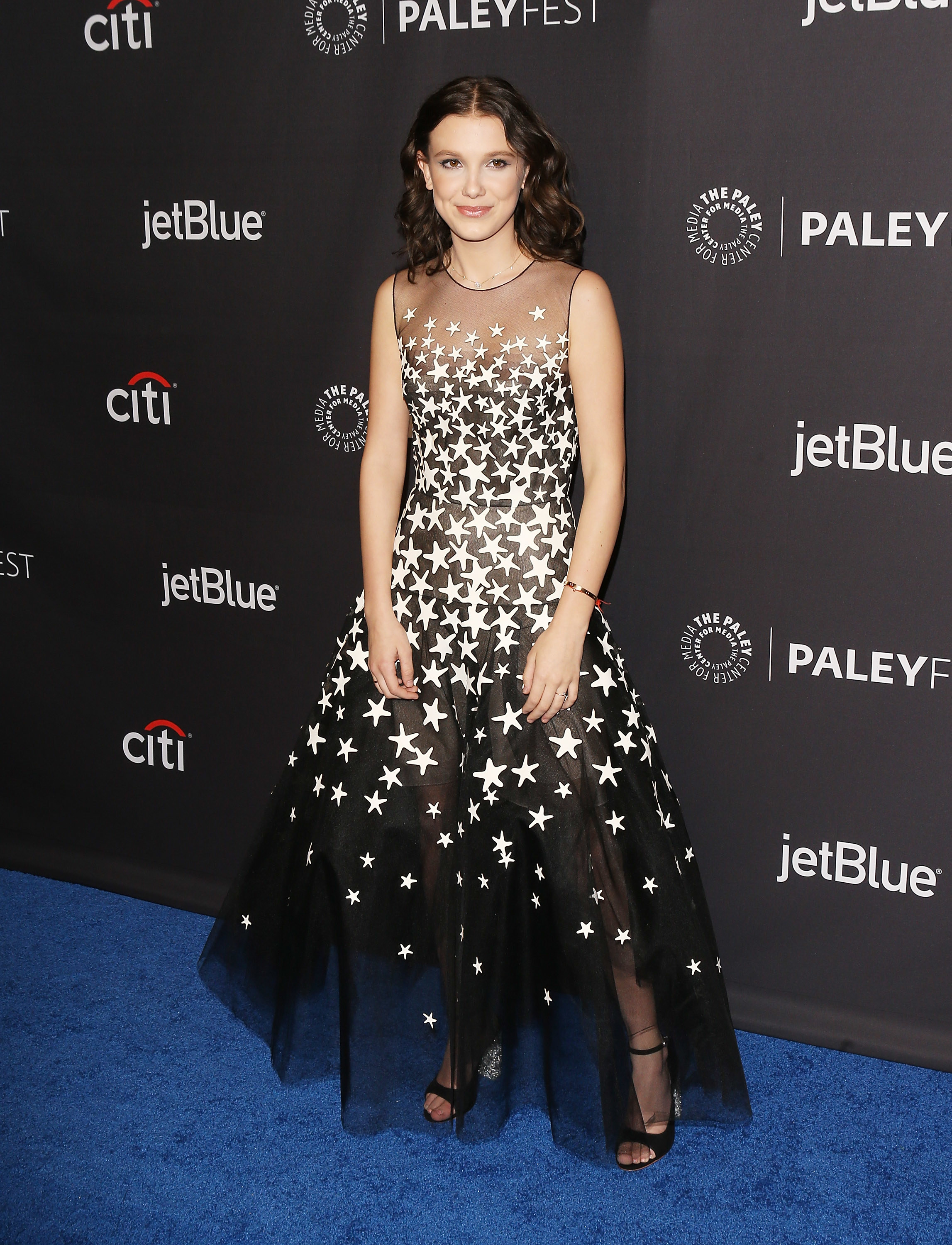 12.
It was a garden party for this playful outfit adorned with an array of colorful florals.
13.
Because velvet is always a good idea for a night out on the town.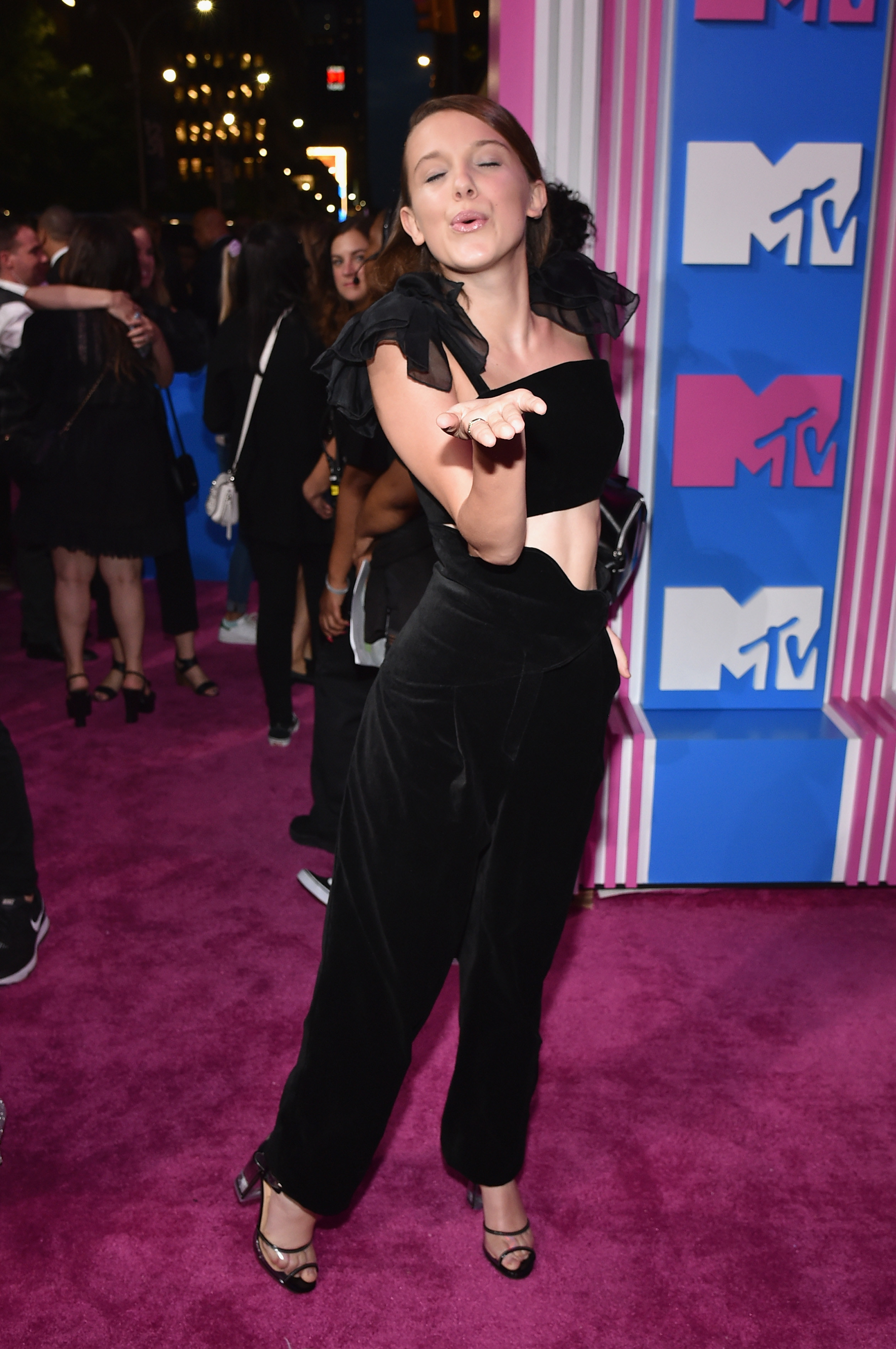 14.
Millie should have been crowned prom queen with this floor-length gown.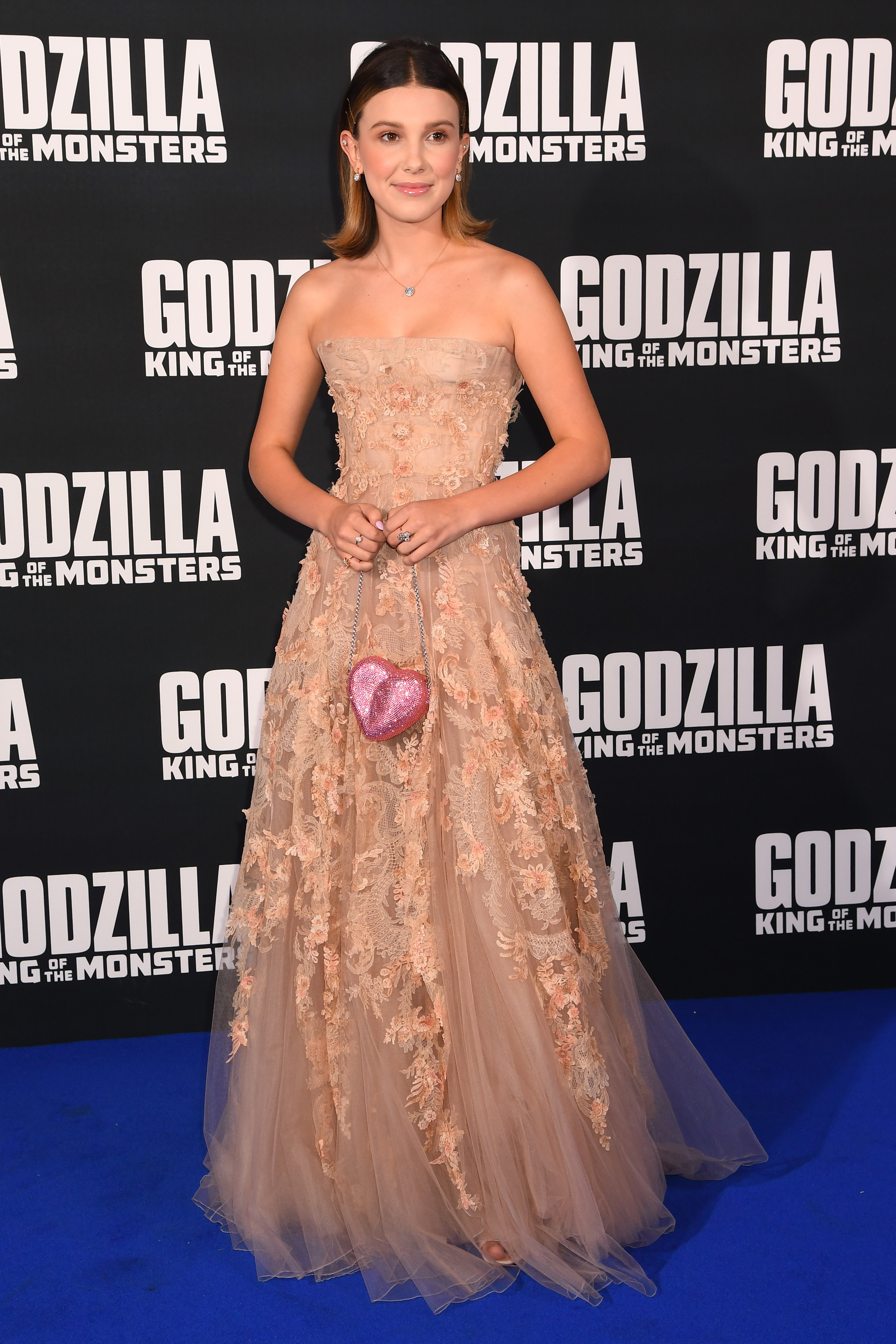 15.
There she is again with a cascading train that deserves to live on the red carpet.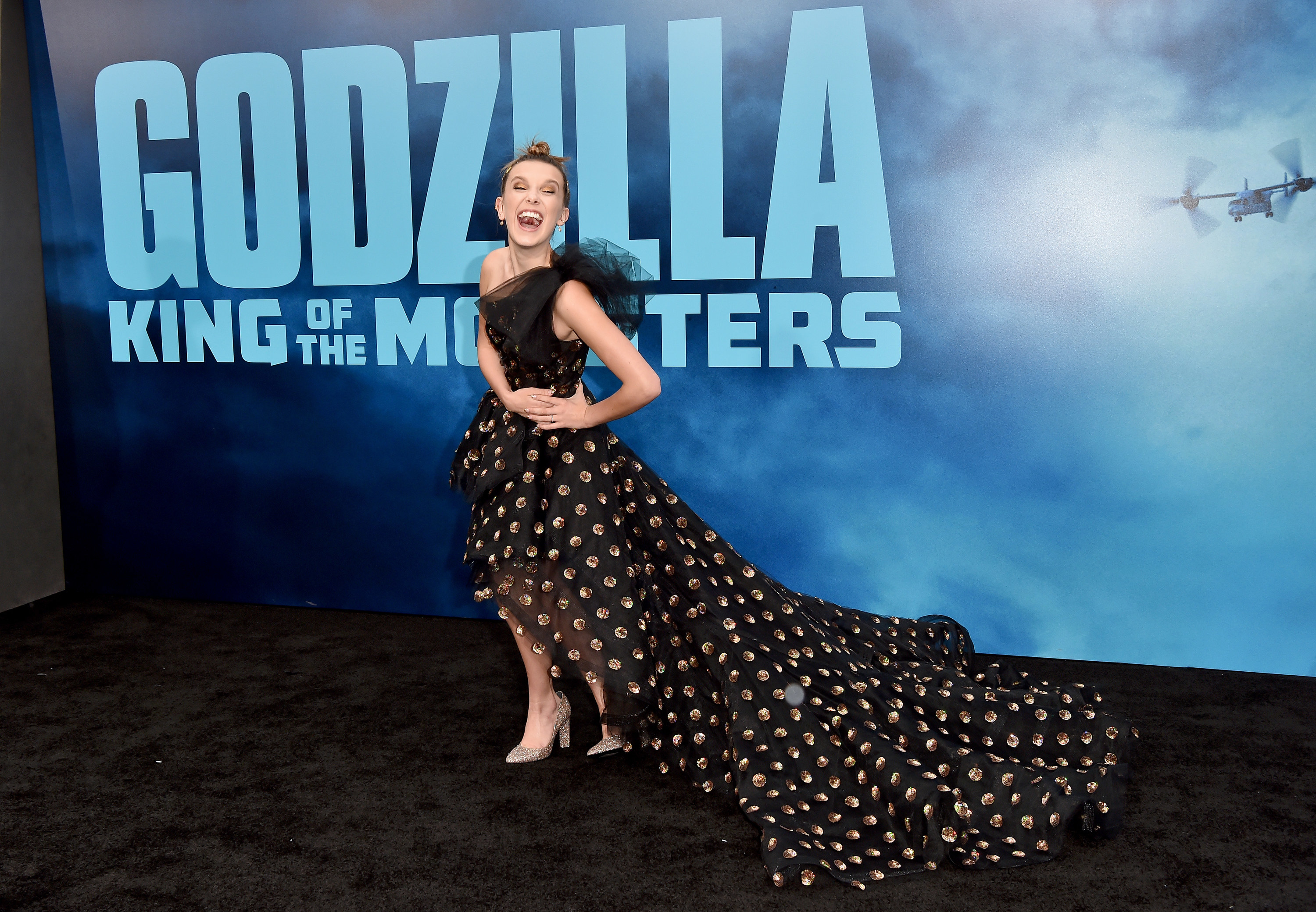 16.
Millie is all sorts of pretty in pink with this gorgeous gown.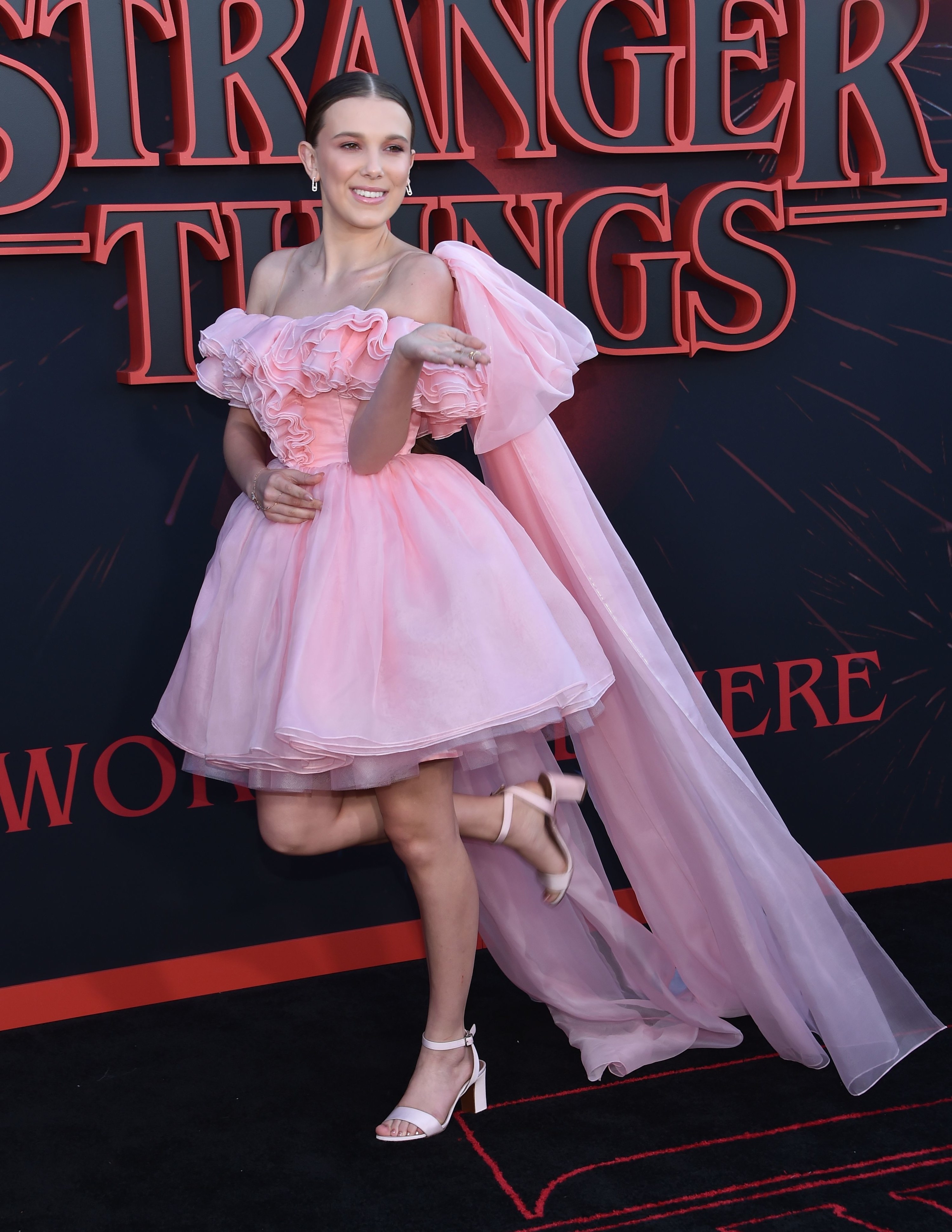 17.
The pop of black and geometric-inspired shoes pull this whole outfit together.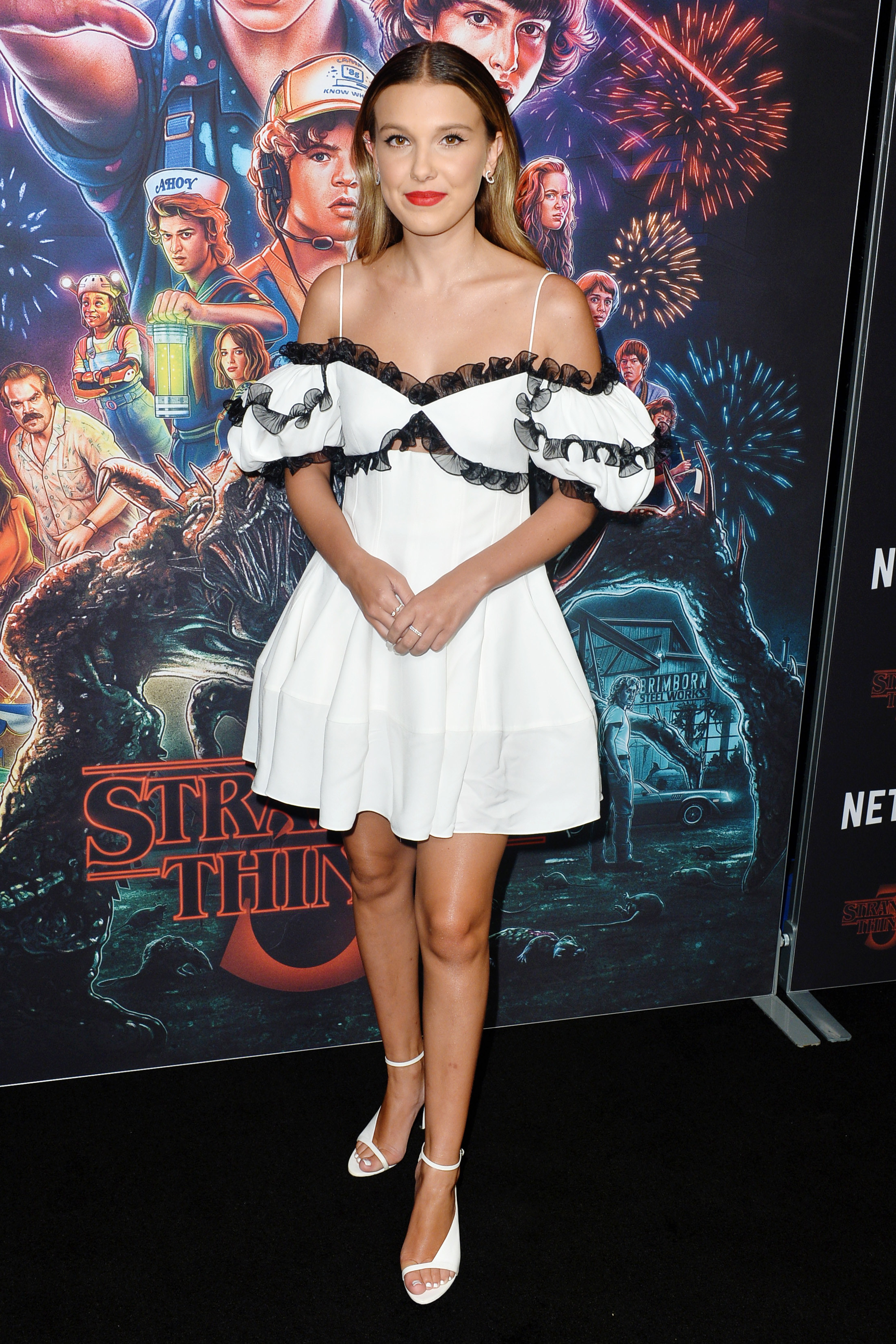 18.
It's doesn't get much fiercer than this olive green outfit.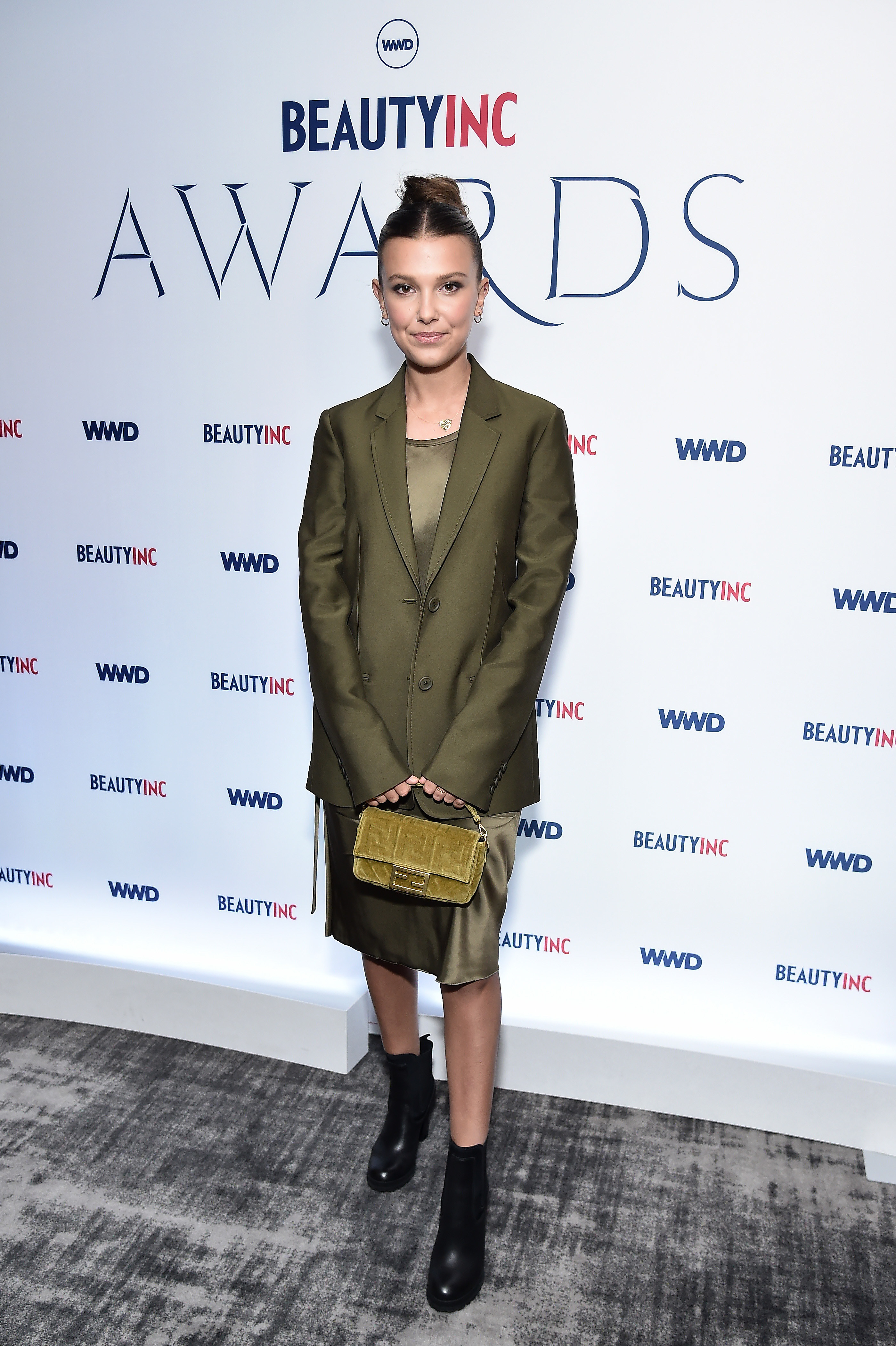 19.
Millie proved wearing pants under your dress is totally a thing we can all get behind.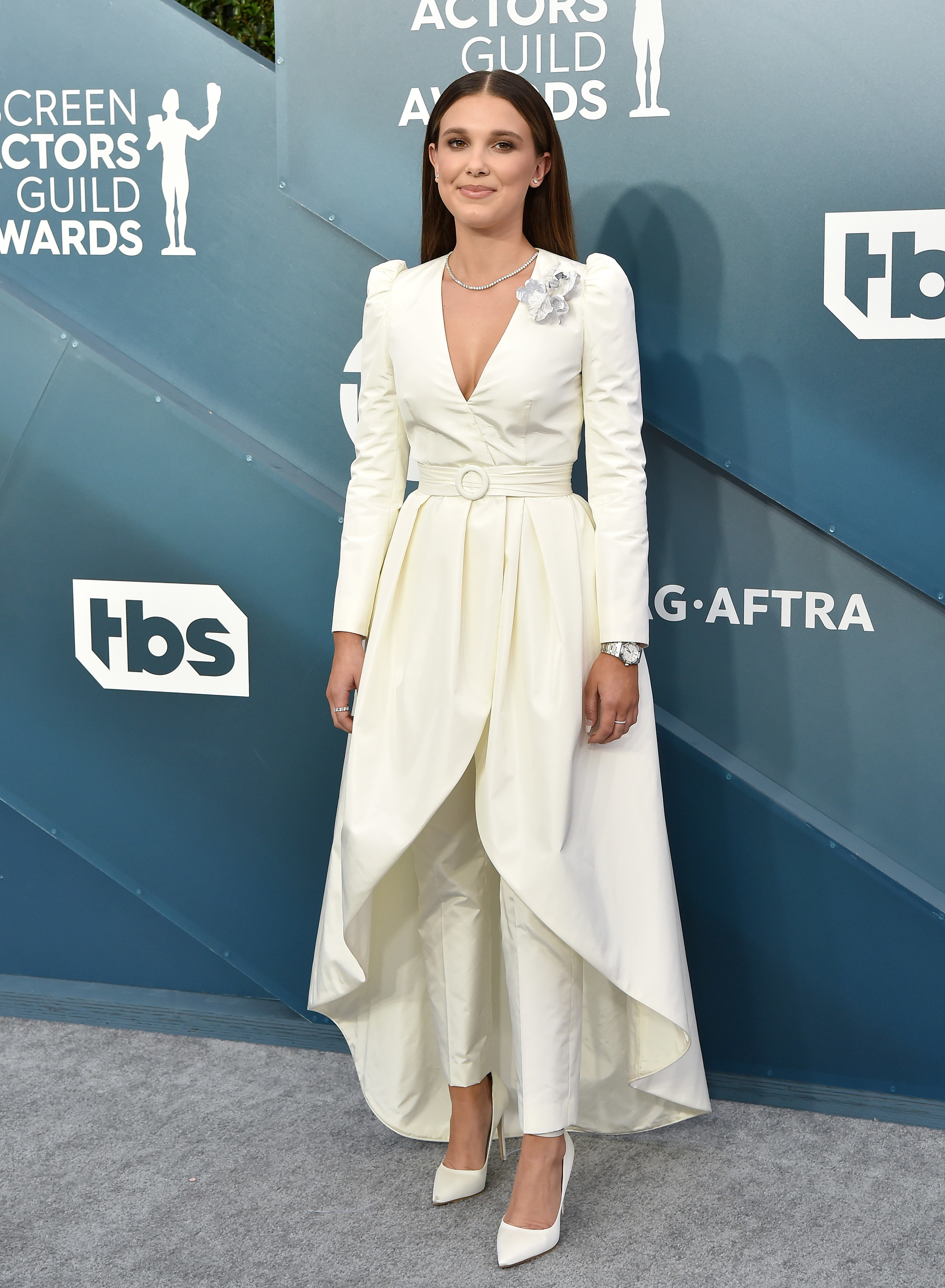 20.
Honestly, who isn't crushing on this coordinated black-tie look?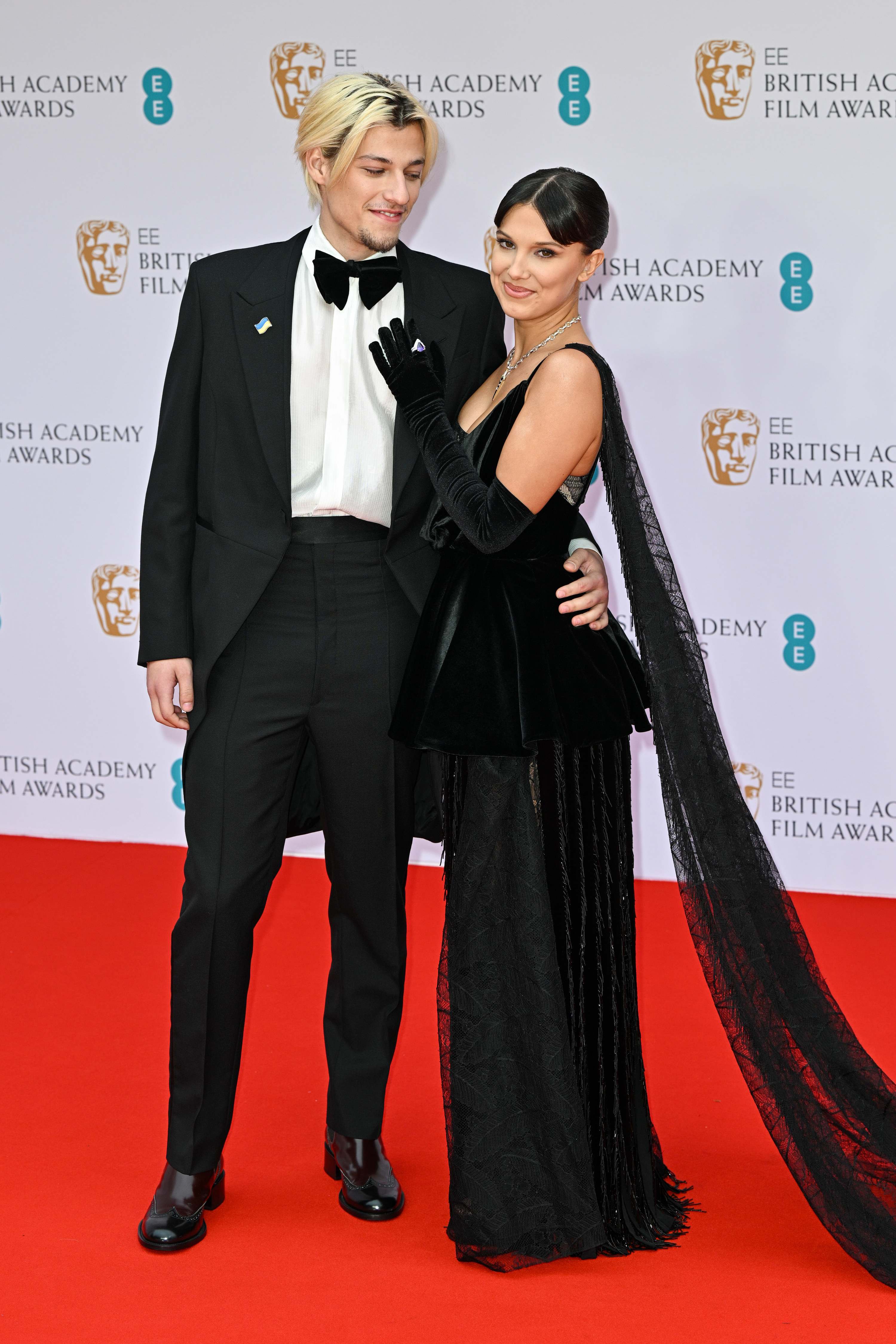 21.
And finally, one word to describe her fringe bangs, platform shoes, and corset-inspired dress? S L A Y.