17 Jokes That'll Crack You Up If You're Never On Time
"I'm late, I'm late for a very important date!"
1.
When it doesn't matter how many alarms you set because you're going to be late anyway: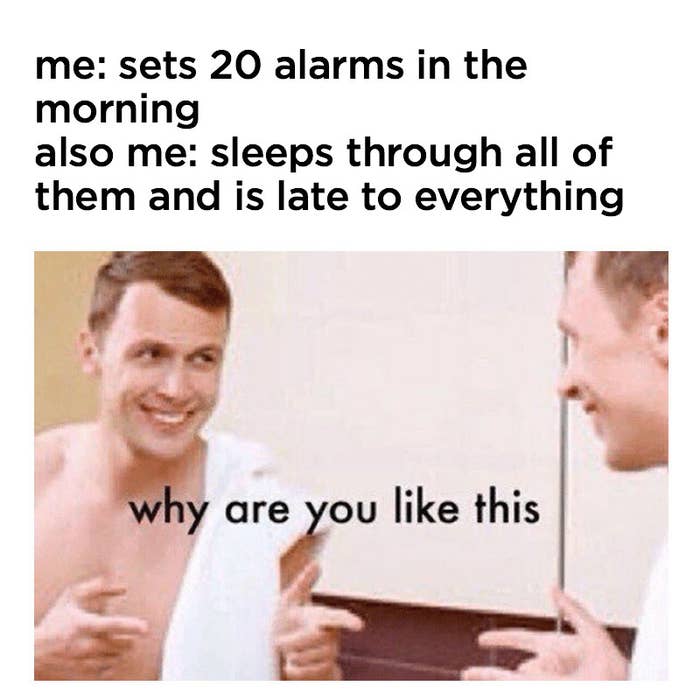 2.
And when adding messages to your alarms doesn't motivate you to get out of bed any faster: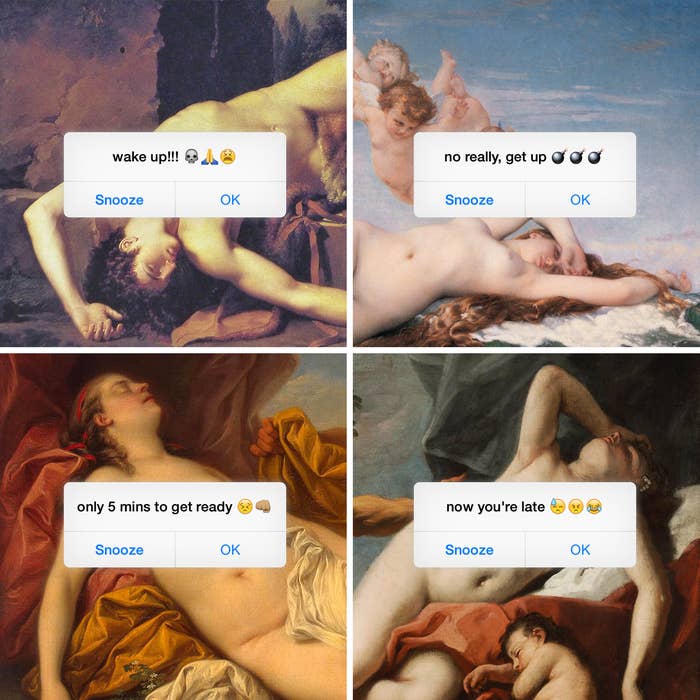 3.
When you realize how much time you spend doing absolutely nothing: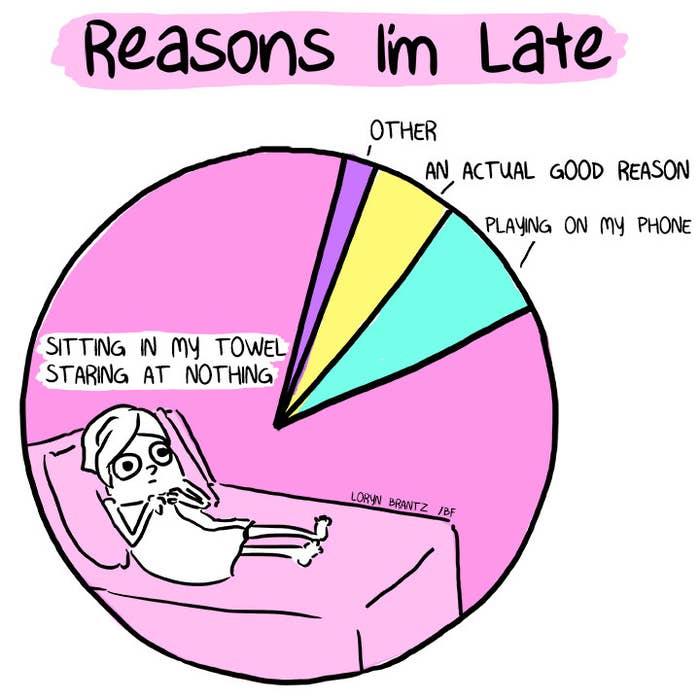 5.
When showing up on time is an actual miracle:
6.
When you've just gotta get out the door:
9.
When you go from having plenty of time to being late in, like, the blink of an eye: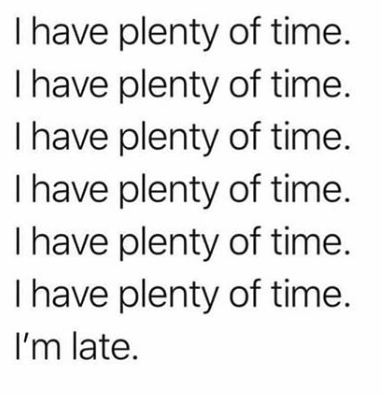 10.
When your friends are onto your bullshit: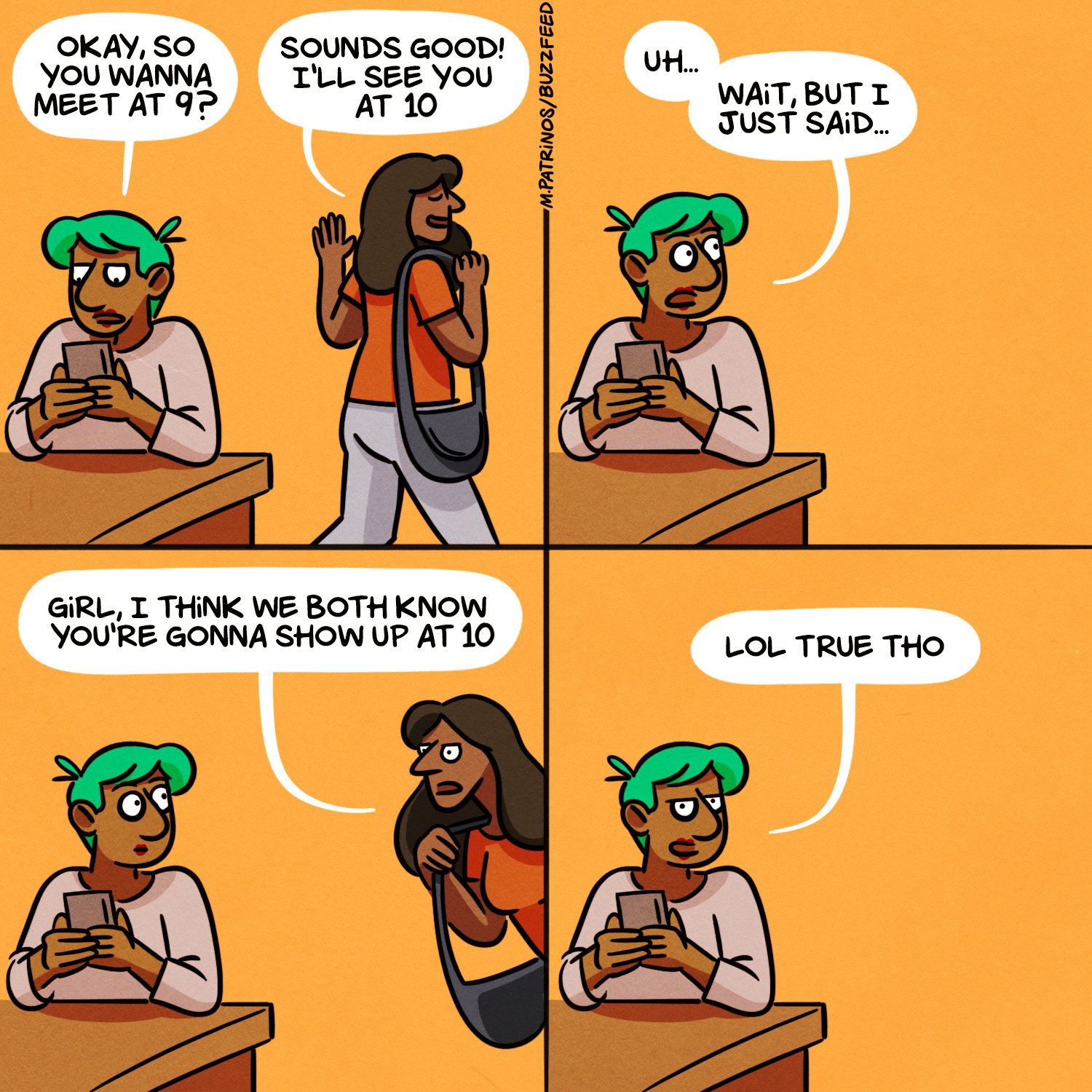 11.
When you have to try every. single. outfit. you own before leaving: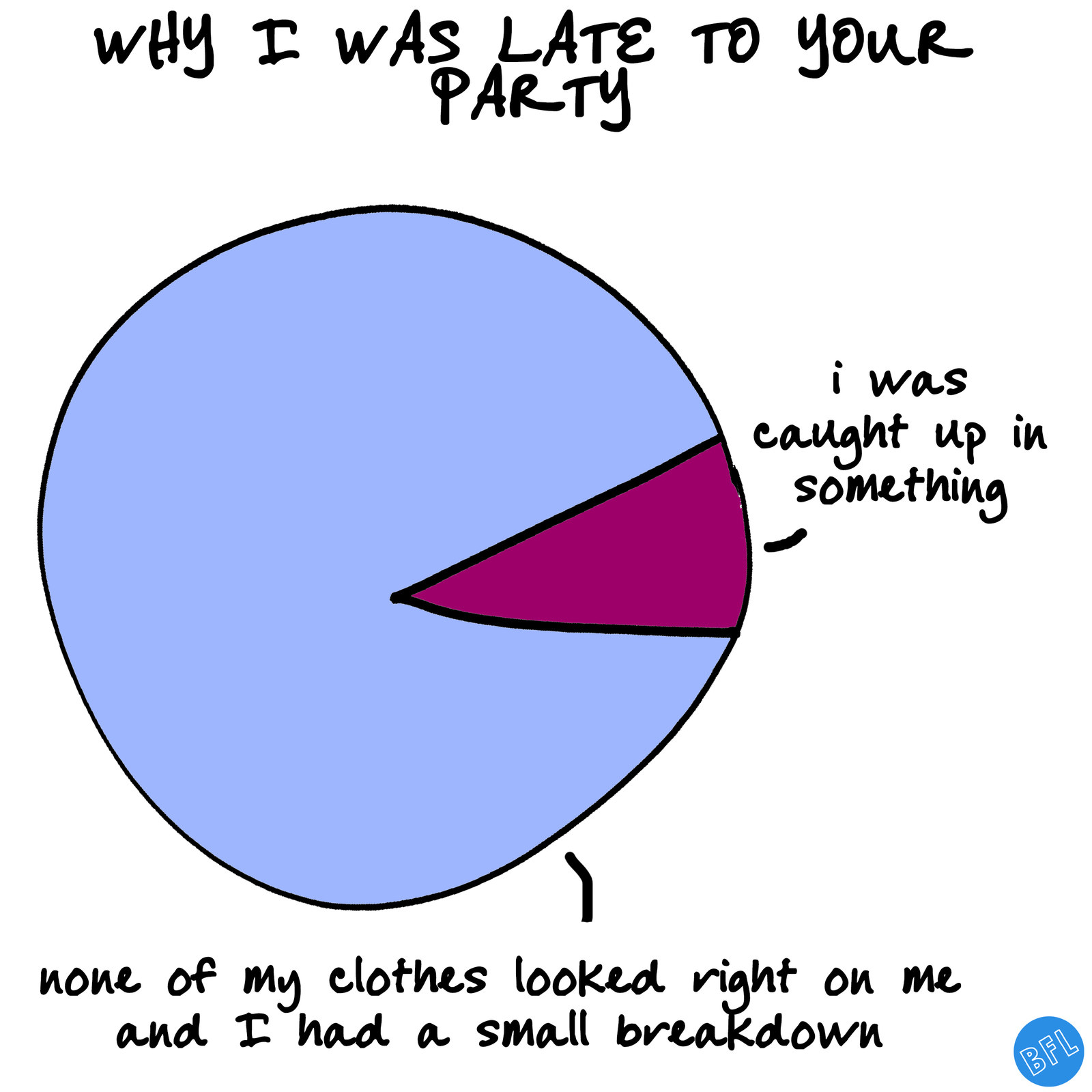 12.
When you decide to do something at the very last minute: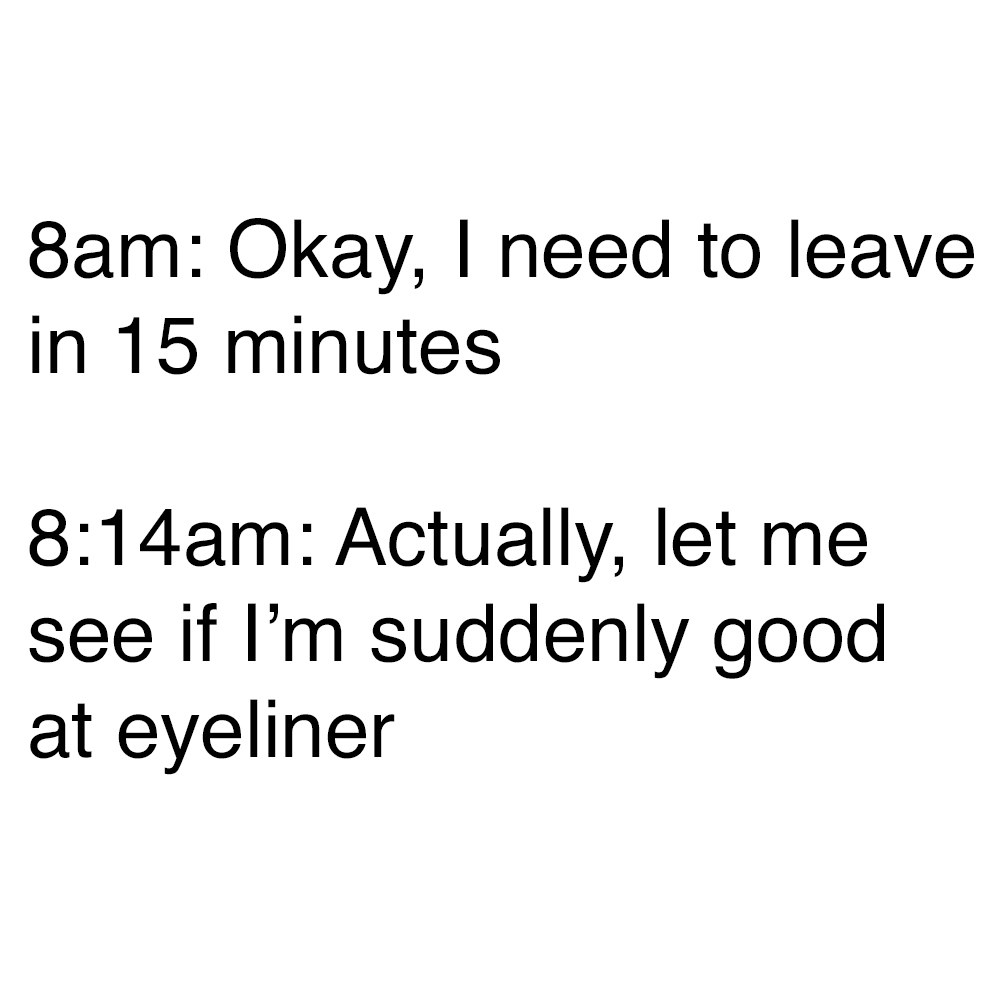 13.
When you always come up with a new reason why you're late again: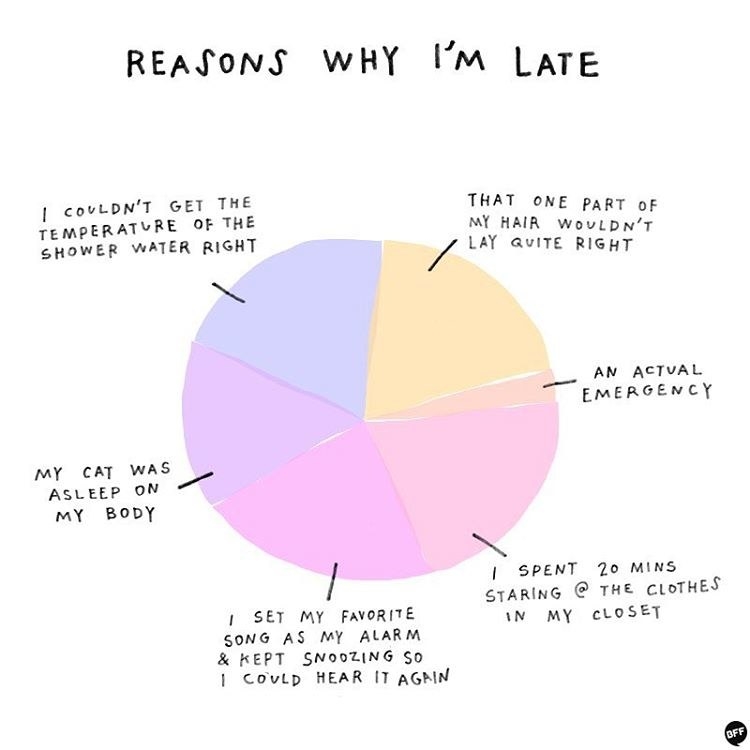 14.
When the truth comes out: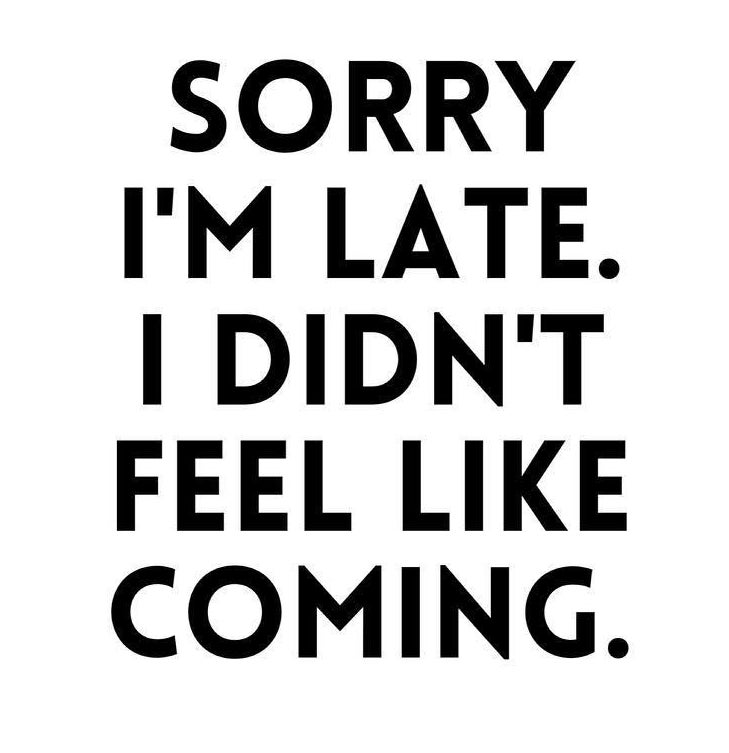 16.
When you wake up early but waste your whole morning on social media: