If you've been devouring HBO's new series The Nevers, you'll be familiar with leading man James Norton. He's starring as Hugo Swan and previously made a name for himself with roles in Little Women, McMafia, and Happy Valley.
Aside from his acting chops, Norton is pretty active on social media and has more than 173,000 followers on Instagram. You can follow him @jginorton.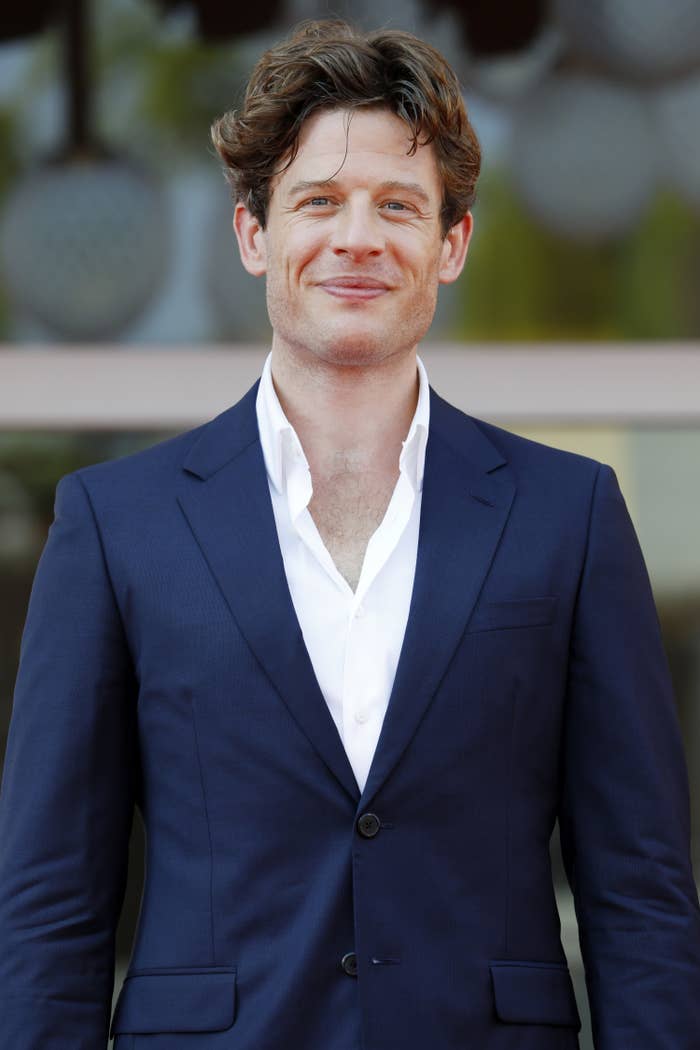 And in case you aren't following him yet, I've rounded up the actor's most swoonworthy posts on IG to date. Check them out below:
1.
To start, when he posted his adorable furry friend:
2.
When he was happy about adventuring in his Audi:
3.
When he posed with balloons matching his initials:
4.
When he shared this close-up selfie:
5.
When he shared this candid snapshot:
6.
When he showed this sweet father-son moment:
7.
When he dressed to the nines:
8.
When a teddy bear became his unlikely road companion:
9.
When he shared this fun and festive look:
10.
When he was sipping on some wine:
11.
When he stopped to take a photo with his McMafia character:
12.
When he posted this black-and-white gem:
13.
When he posted some mirror magic:
14.
When he was off to yet another outdoor adventure:
15.
When he was gearing up for some grub:
16.
When he showed off his bubble gum skills:
17.
When he was still smiling despite the bubble gum aftermath:
18.
When he was feeling nostalgic:
19.
When he gave us a glimpse into his love life:
20.
When he went to support causes he believes in:
21.
When he was spotted onstage at the Venice Film Festival:
22.
Finally, when he was hanging out at the Glastonbury Festival way back when:
What's your favorite James Norton role? Let us know in the comments below!