HBO

HBO

HBO

HBO
Which Carrie Bradshaw Blunder Are You Most Likely To Commit?
You got:

Stalking Natasha to apologize
You just don't know when to let things go! GIVE IT UP ALREADY! Don't pull a Carrie and stalk the now ex-wife of the man you cheated with.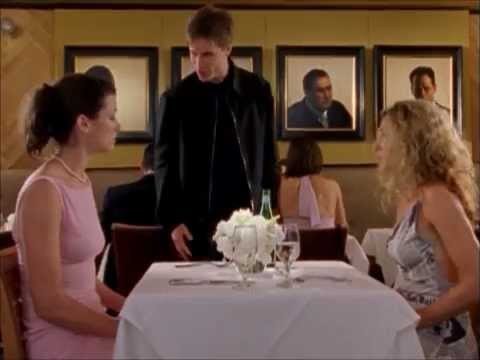 You got:

Looking crazy by trashing Berger to his friends
We get it – being broken up with via sticky note is rough. Even so, that does not make it OK to go-shit talking your ex to his friends. Trust us, you'll only be hurting yourself.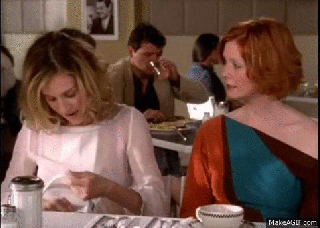 You got:

Drunk dialing Big to make a point
We've all been there, but drunk dialing anyone angrily will get you nowhere. Even if you want to make sure your S.O knows you deserve better, just…don't do it. Or at least if you do, don't embarrass yourself further by throwing a burger at him first.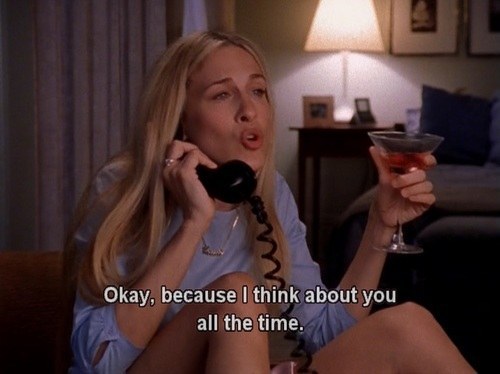 You got:

Expecting your friend to replace your expensive shoes
Even if your friend acts like an asshole about it, it still wasn't her fault that one of her friends took your shoes. You may not understand her lifestyle choices and you may resent all those baby and wedding shower gifts too, but seriously, registering for shoes as a single shower gift is just tacky.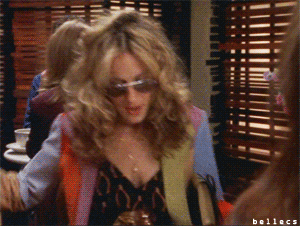 You got:

Making it all about you
Remember that time Charlotte got engaged and Carrie told her, "Paper covers rock," and decided talking about her beak-up was more important? Yeah, don't ever be that friend. You won't have any friends for much longer if you keep that up.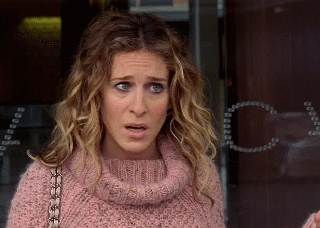 You got:

Going to church uninvited to meet Big's mother
Don't do this. If you're dating someone who isn't ready for you to meet their family, don't take that as an invitation to show up unannounced and force your way into their life. We can assure you that is one of the last ways to keep them in your life.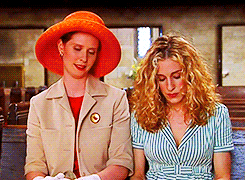 You got:

Demanding Charlotte offer her ring as the down payment for Carrie's apartment
Your friends are not responsible for your poor money management. If your friend doesn't offer to help you in a financial crisis, don't go begging.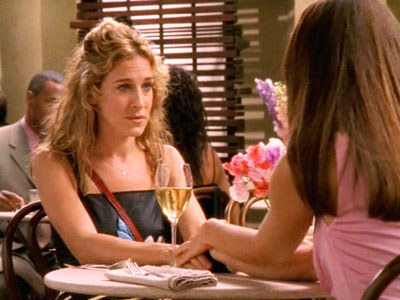 You got:

Demanding that Big tell her she's The One when he wasn't ready
While your partner might have some serious commitment issues that need to be dealt with, forcing them to tell you you're The One isn't the way to go about it. Carrie was trying to turn their relationship into something it wasn't. Don't be that person. If it's meant to be, it'll be.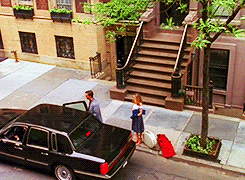 You got:

Cheating on Aiden
Is cheating ever okay? No! We all make mistakes though, so if you're ever missing your married ex so much that cheating seems like a good idea, just do everyone a favor and break up with your current partner first. You'll save them, and yourself a lot of heartache.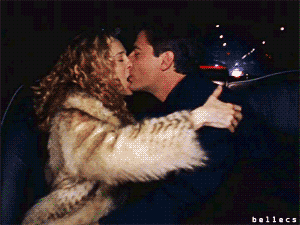 This post was created by a member of BuzzFeed Community, where anyone can post awesome lists and creations.
Learn more
or
post your buzz!