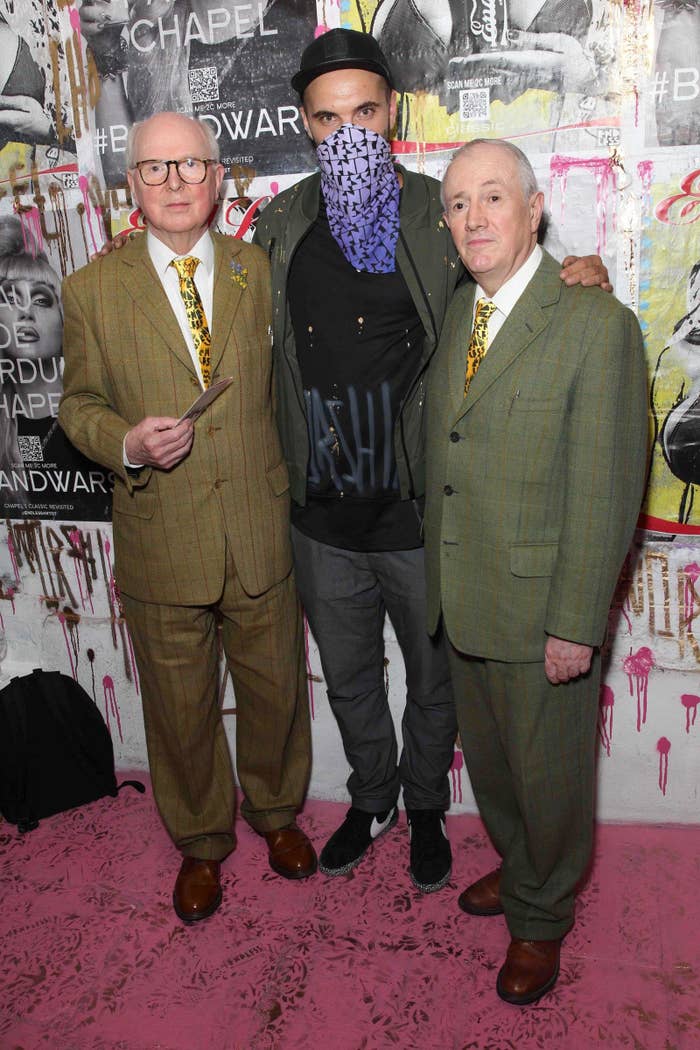 Endless the Artist, has unvailed his first major UK solo exhibition at Graffik Gallery, the home of urban art in London. The exhibition launched with an opening night on the 22nd September, featuring an array of new unseen works, in addition to a special unveiling of collaborative works with legendary art duo, Gilbert & George. Endless has also collaborated on an artwork with fashion designer Daniel Lismore, who Vogue described as Britain's most flamboyant dresser, to add yet another dimension to this exhibition.
The theme of the show is 'Worship', and each piece on display will depict how modern day society has fallen captive to the world of advertising, branding and fashion.
Speaking ahead of the show, Endless said: "Religion by historic standards is disappearing, rapidly being replaced by materialism and media iconography. The works I will unveil at Graffik explore this new philosophy, using well-known icons & branding to draw the mind into more complex concepts of wealth, conflict and control. Much like the real world, the show will provide a sensory overload. It's not to be missed."
The Worship exhibition will feature a number of collaborative paintings created by Endless and Gilbert & George.
The Worship exhibition will run from the 23rd September until the 2nd October daily from 11am - 6pm
ABOUT ENDLESS
Endless is a London-based artist working in galleries and prolifically on the street. His pieces comment on advertising, fashion and modern culture. One of his most iconic pieces was a rework of the famous 90's CK advert featuring Marky Mark, which can be found scattered across many walls of London. Endless's interpretation, titled 'Calvin Classics', presents a man posing in briefs, sporting a military helmet and grabbing his crotch. The image was used by the channel 4's testicular cancer campaign, Feeling Nuts, to raise awareness of the disease. Other works include the Endless perfume brand Chapel which is a play on Chanel's iconic product and references the ethos of brand worship.
Endless has most recently done work for David Hayes come back fights, take over of the entrance and window at Liberty London, collaborative artworks with art duo Gilbert and George for there Singapore exhibition.
Endless has also collaborated with Gilbert and George on new work for Endless's latest solo exhabition.
Keep up to date with all things Endless on social media @endlessartist
All photos to be credited to Andy Barnes.