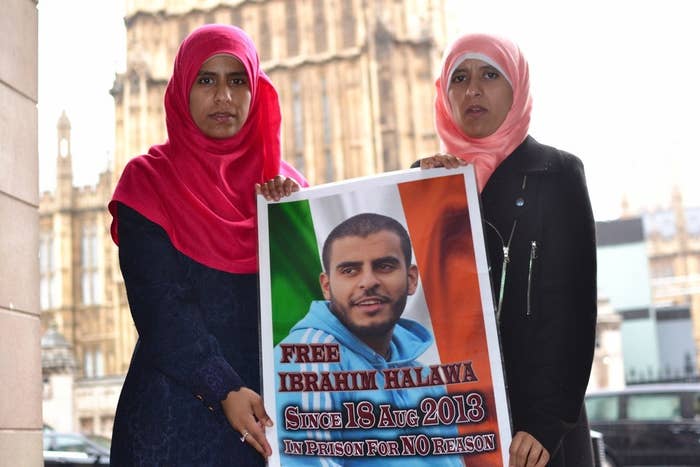 Two Irish sisters who were detained in Egypt two years ago and whose teenage brother remains behind bars there on a death penalty charge have condemned David Cameron's decision to welcome the country's president to the UK.
Former army chief Abdel Fattah al-Sisi, who led a coup against the previous president, Mohamed Morsi, in July 2013, is due to land in London on Wednesday and will meet the prime minister for talks in Downing Street on Thursday morning.
Hundreds of people are expected to join protests in London over human rights abuses by Sisi's government – he is accused of overseeing a deadly crackdown on dissent since taking power, being responsible for killing thousands of his citizens, and imprisoning many more without trial.
Somaiya and Omaima Halawa have travelled from their home in Dublin to join the protests. The women, along with another sister and their brother, were visiting Cairo when they were arrested in August 2013 in the wake of the bloodiest moment of the coup. The three women, each in their twenties, were released two months later, but their brother, Ibrahim, then 17, remains in prison awaiting trial on a mass death penalty charge with 493 others.
"This visit by Sisi is unacceptable," Omaima, 23, told BuzzFeed News in an interview on Wednesday ahead of the president's arrival.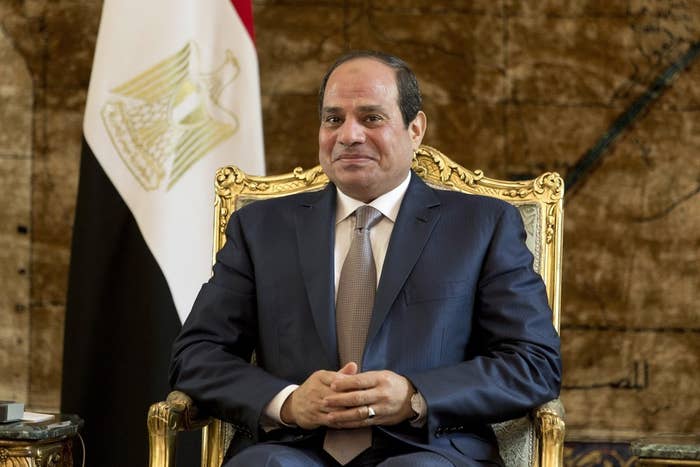 "By inviting Sisi to this country," she continued, "welcoming him as a guest, the government is contradicting itself. It preaches freedom and human rights, against the abuse of women, children, people around the world, [but] is welcoming one of the most violent dictators in the 21st century.
"He has nearly half a million innocent people rotting behind bars. Seven women have already been executed by Sisi before being proven innocent after their murders. Cameron is contradicting the values he claims the British have."
Omaima said her brother, who is being held and tried as an adult despite being a juvenile when arrested, has been subjected to "the worst torture you can imagine", including electrocution and whipping with metal chains.
He has been on hunger strike for the last 14 days, she added.
She had a simple message for Cameron: "We'd say the only way he can justify meeting is to question Sisi on his human rights abuses, the murders he is responsible for in Egypt. Not just my brother, but also the thousands like him."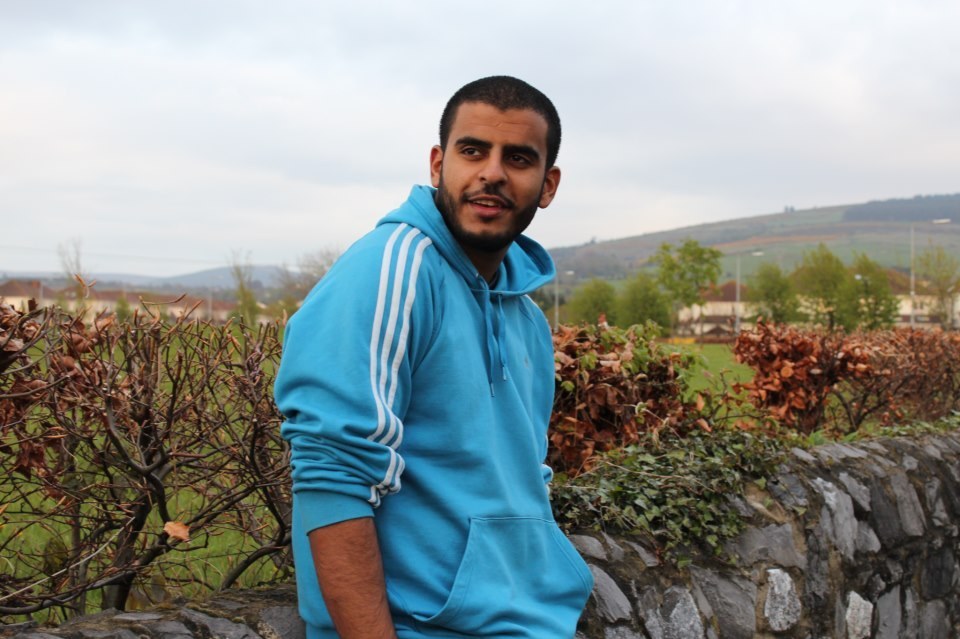 The sisters gave BuzzFeed News a detailed account of the circumstances of their arrest and the mistreatment they say they were subjected to in the two months they were imprisoned.
In May 2013, the four siblings, whose parents are Egyptian-born, had made their annual family trip to Cairo to spend time with relatives. But a few weeks later, Sisi launched his coup and Morsi was ousted from power.
"When Sisi took power, a peaceful sit-in sprung up in Rabaa Square," Somaiya, now 30, said, "so we went along to see what was happening." On 14 August they made their way down to the square, where "an indescribable massacre occurred".
More than 800 people were confirmed dead in the Rabaa massacre. Omaima said they saw army tanks crushing bodies, people choking on tear gas, running as body parts flew through the air.
"There was an outdoor hospital in the square, where the doctors at the protest were volunteering to help," Omaima recalled, looking down as she spoke, visibly hurting.
"One officer said to everyone that if we don't leave the hospital immediately, they'd burn us all to death. I said to one of the officers, 'We can't leave, there are people here injured. Let us help them out.'
She said the officer went back inside and shot each wounded civilian in front of her eyes, telling her, "There are no more people injured, you can leave now."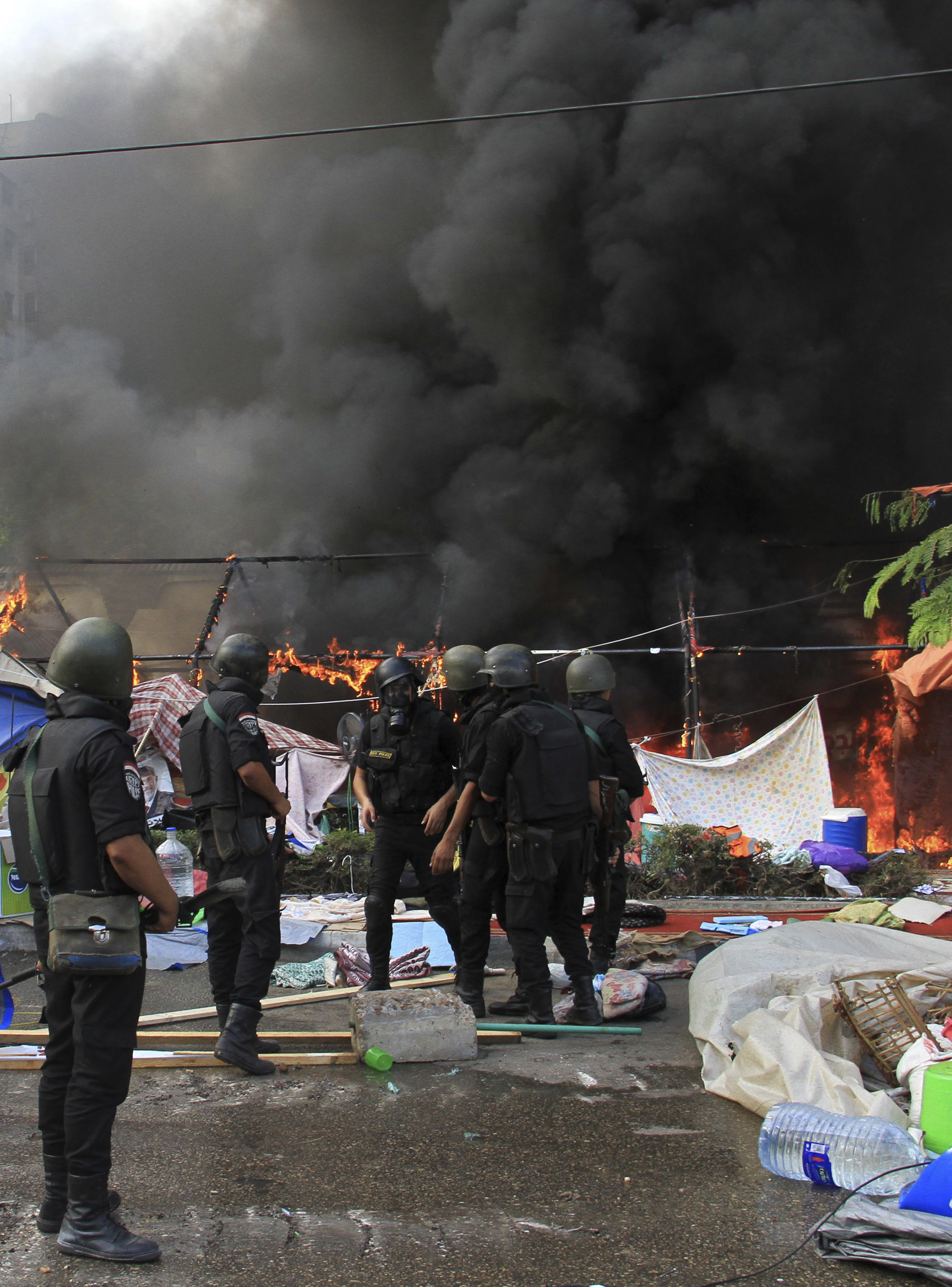 A few days later the siblings returned to the square where a protest had been planned to speak out against the massacre.
"It wasn't an easy decision to go," said Somaiya, "but you can't witness these atrocities and then sit at home in silence."
The square was once again a warzone, so the family took refuge in the al-Fateh mosque. Smoke bombs, tear gas, and live bullets were used against them in the 12-hour siege that followed.
"There were a thousand people inside, petrified, it was chaos," said Omaima. "Live bullets were fired, whilst the four of us were stood together, and Ibrahim, my younger brother, threw us to the wall. He stood holding us in his arms, with his back to the police opening fire. He was protecting us, taking a shot to the hand, aged just 17."
After the siege ended, around 500 people were taken from the mosque by security forces. The sisters said they were both sexually assaulted by the officers en route to the vans that were waiting to take them to the Tora Military Camp, where they were refused medical attention and water.
While 30 other women were released that night, the Halawa sisters were kept in incarceration.
They said they were not allowed to use toilets regularly, and no food was supplied to them for days on end. A number of those being held prisoner by the army were injured but none were allowed access to medical care or treatment, they said.
"They refused to help, we saw people slowly dying, people we were held with had ben shot in the head, they lost their lives before my eyes."
The sisters also criticised the UK's decision to grant temporary diplomatic immunity to the general responsible for the Egyptian army, Mahmoud Hegazy.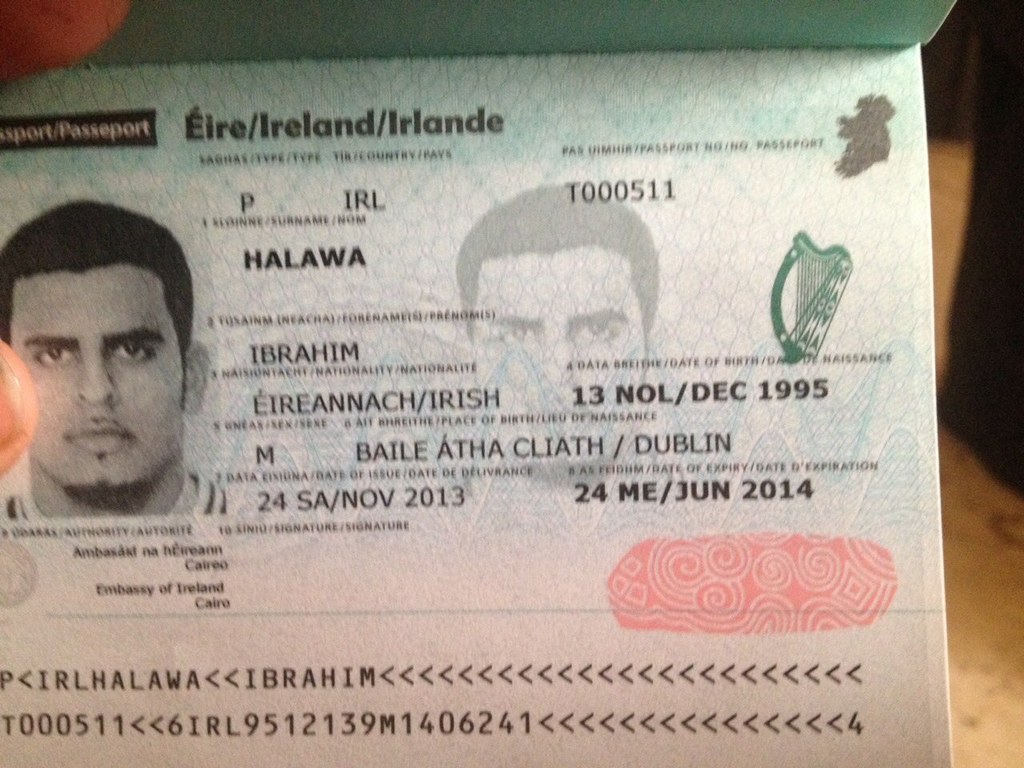 "It's going to be extremely hard for Cameron to go out in public after this visit," Somaiya said, "and for the British government to talk with authority about human rights, when he's giving Sisi and his generals a warm welcome."
Omaima said: "Britain is a member of the EU, as is Ireland. European governments need to protect their citizens, and one of their citizens is stuck being tortured behind bars."
Sisi's UK visit is opposed by a broad coalition of Egyptian and British campaign groups, as well as Labour leader Jeremy Corbyn, who said it "shows contempt for human and democratic rights".
In a letter sent to Downing Street on Wednesday, the Halawa family write how they know that "the UK is concerned by human rights abuses in Egypt, and that they are "grateful for the action that your government has taken to raise these issues in the past.
"We know that President Sisi takes the UK's opinion very seriously – we believe that your intervention could help bring Ibrahim home."
Maya Foa, director of the death penalty team at Reprieve, which is leading the campaign for Ibrahim's release, said: "It is crucial that David Cameron uses this visit to call for an end to the brutal treatment handed down to protesters, journalists, and juveniles like Ibrahim by the Sisi regime. Ibrahim's case shows that even children in Egypt are not safe from the threat of torture, sham trials, and the death penalty."
She added: "Mr Sisi cannot be allowed to use this visit to whitewash the appalling human rights abuses carried out by his government."
Omaima's plea to Cameron was more direct: "Talk to Sisi about Ibrahim and the others, intervene, please, please."
BuzzFeed News contacted Downing Street and the Foreign Office but neither had responded by the time of publication.