Twitter user @EthansMommy17 told BuzzFeed that her boyfriend took this photo of a rocket exploding after launching from a SpaceX facility in McGregor, Texas.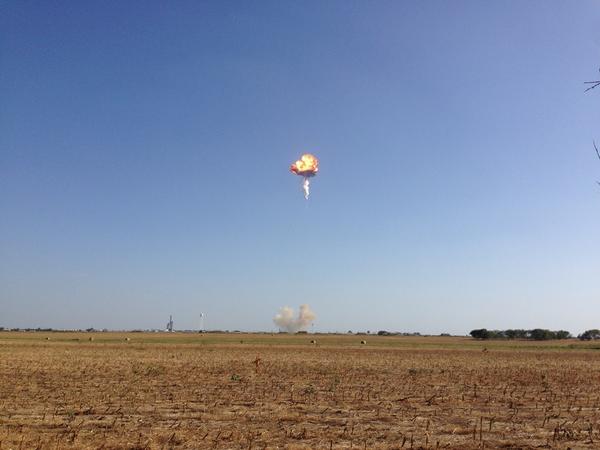 The eyewitness reported that grass fires were ignited by the falling rocket debris.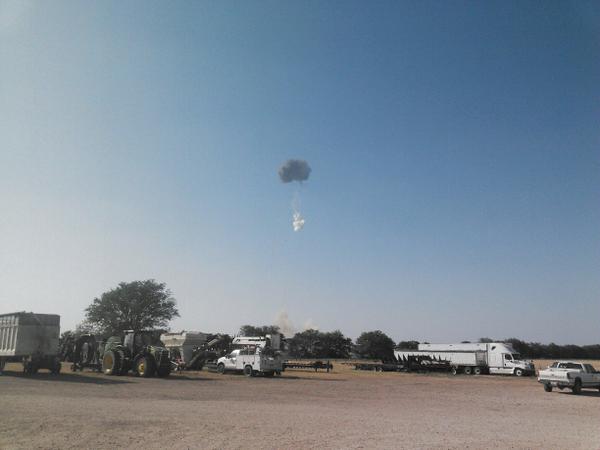 Police currently have the road blocked off to the Texas facility.
SpaceX confirmed the rocket termination in a statement to BuzzFeed via email:
"Earlier today, in McGregor, Texas, SpaceX conducted a test flight of a three engine version of the F9R test vehicle (successor to Grasshopper). During the flight, an anomaly was detected in the vehicle and the flight termination system automatically terminated the mission.

Throughout the test and subsequent flight termination, the vehicle remained in the designated flight area. There were no injuries or near injuries. An FAA representative was present at all times.

With research and development projects, detecting vehicle anomalies during the testing is the purpose of the program. Today's test was particularly complex, pushing the limits of the vehicle further than any previous test. As is our practice, the company will be reviewing the flight record details to learn more about the performance of the vehicle prior to our next test.

SpaceX will provide another update when the flight data has been fully analyzed."
Michael Rusch is a socials editor for BuzzFeed News and is based in New York. Rusch was selected by Time as having one of the 140 Best Twitter Feeds of 2013.
Contact Michael Rusch at weeddude@buzzfeed.com.
Got a confidential tip? Submit it here.