Wonder Woman, the forthcoming female-led superhero film starring Gal Gadot, hits theaters on June 2.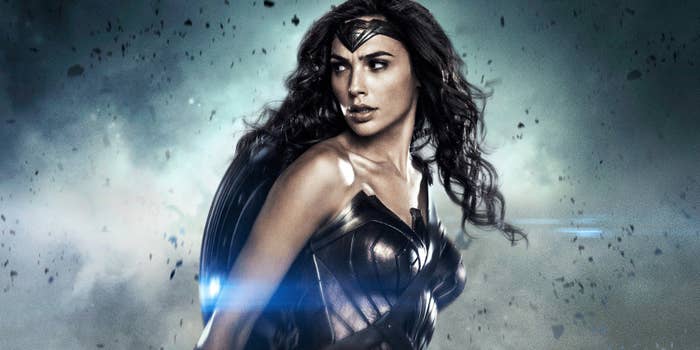 To celebrate the big occasion, the Alamo Drafthouse in Austin, Texas announced via its Facebook page that they'd be offering a women-only showing of the highly-anticipated film.
"Apologies, gentlemen," the theater said on its website, "but we're embracing our girl power and saying 'No Guys Allowed' for one special night."
Following the announcement, some men were upset about being excluded, but the Alamo's Facebook account said the event has "zip to do with equality."

Another guy asked if there would be a "male-only viewing" and the official Facebook page responded with a link showing how he could plan a private event at the theater on his own.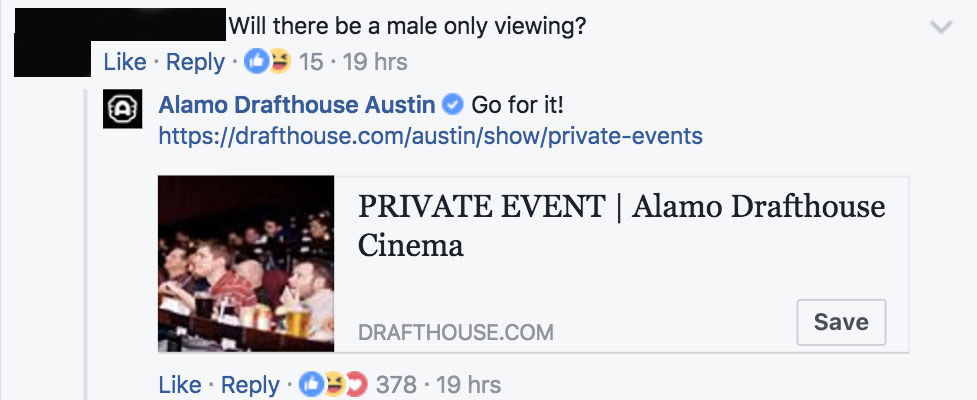 One guy suggested that men should "identify as female" in order to gain access to the screening, and a woman replied: "Maybe that two hours of being a woman will fix whatever's broken in your brain."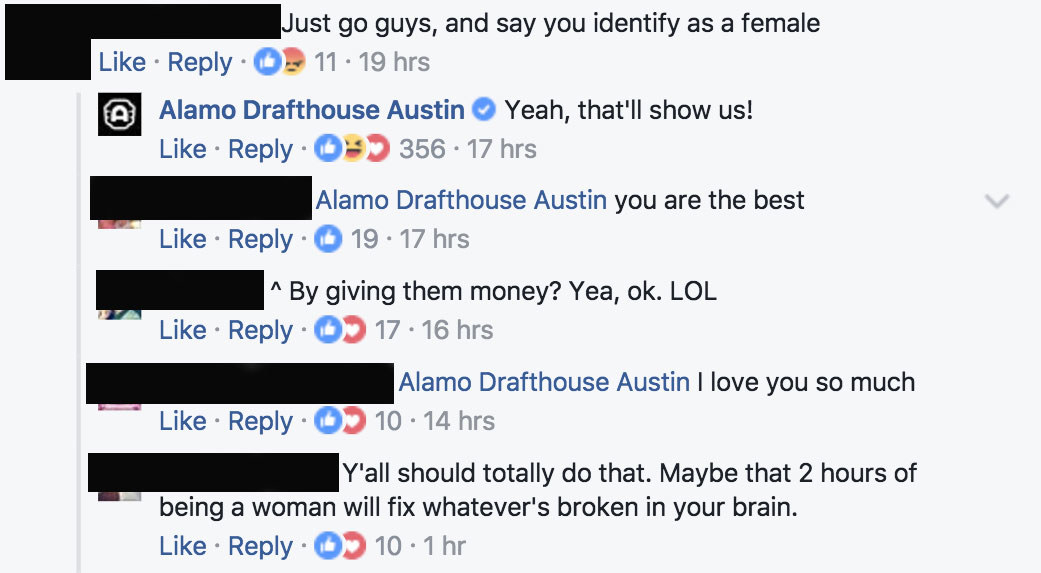 Another man asked if there would be male-only screenings for Thor: Ragnarok or clown-only screenings of IT in an attempt to troll the theater's event.
And another asked for "guys-only screenings" of more upcoming films that center on men.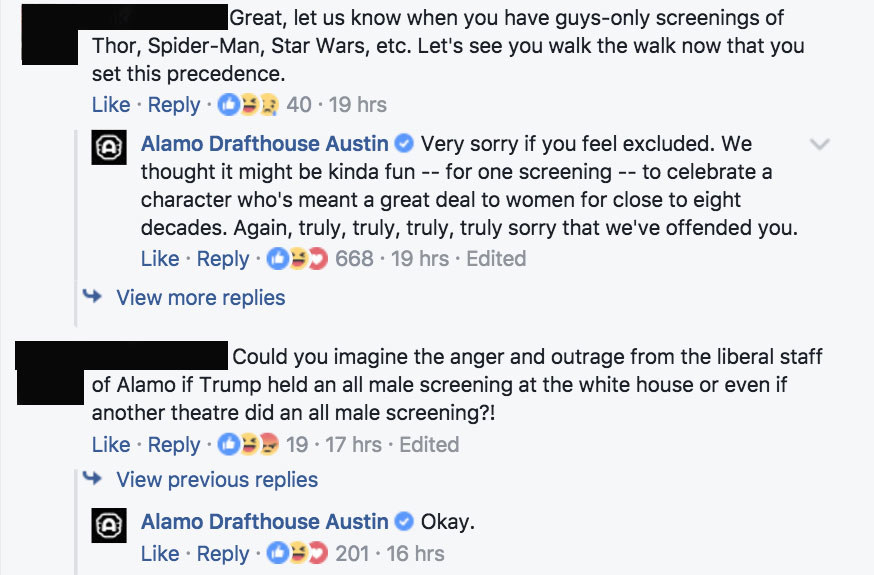 But there were some men who chimed in, saying the women-only screenings aren't something to make a big fuss about. "Maybe your focus should go beyond the business that's facilitating this and be directed towards the nearest mirror," one guy said.
Another man wrote: "This is a great idea and I will see it another time! Wow, that was easier than deciding to feel persecuted."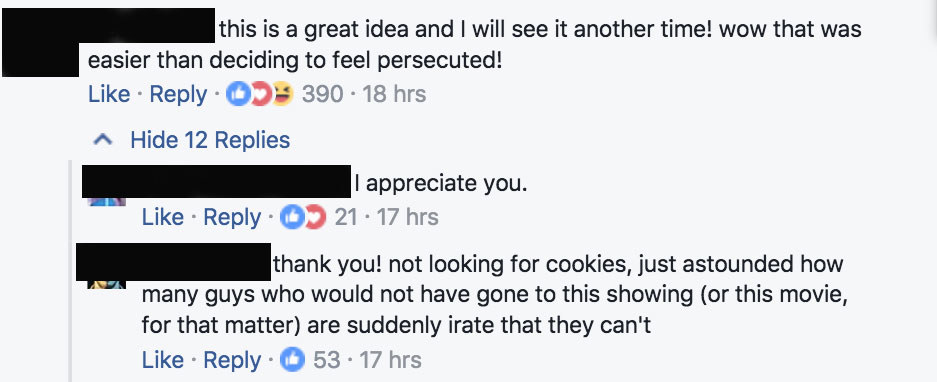 But amid all of the drama, there are lots of people who support the screening — and the way the Alamo's social media representative handled the disgruntled folks in the comments.

"Please give your social media person a raise," one person said.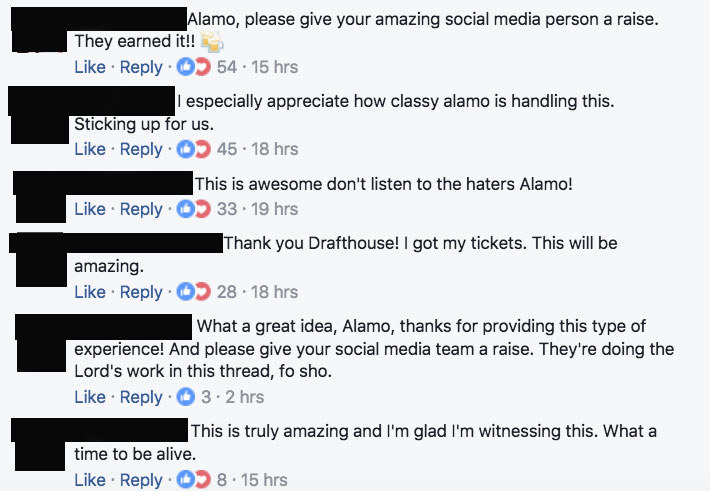 In a statement, Alamo Drafthouse Creative Manager Morgan Hendrix responded to the backlash, saying: "That providing an experience where women truly reign supreme has incurred the wrath of trolls only serves to deepen our belief that we're doing something right. As a result, we will be expanding this program across the country and inviting women everywhere to join us as we celebrate this iconic superheroine in our theaters."
UPDATE
The Alamo Drafthouse Cinema released another statement regarding the controversy surrounding the women-only Wonder Woman screenings:
"Obviously, Alamo Drafthouse recognizes Wonder Woman is a film for all audiences, but our special women-only screenings may have created confusion - we want everybody to see this film."