Over the weekend, women began to share their personal stories about getting abortions on social media, using the hashtag #ShoutYourAbortion.
BuzzFeed asked each woman for permission to use the tweets included in this post.
#ShoutYourAbortion was created this weekend after writer Lindy West took to Twitter and shared the following tweet.
The tweet features a Facebook post written by Amelia Bonow, a fellow writer and self-proclaimed "internet rabble-rouser":
Bonow told BuzzFeed she posted her initial status on Facebook "on a whim" because she had an "incredibly positive experience" having an abortion.
She posted the status "in order to vocally align myself with Planned Parenthood ... and let other women know that I feel that our continuing pervasive silence indicates that stigma has won."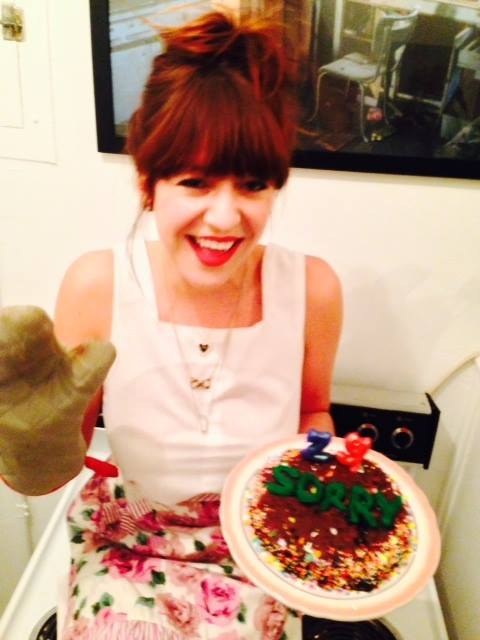 West also spoke openly about her own abortion and her reasons for doing it on Twitter, too.
After West's tweet, more women followed with the hashtag she used in her original post. They began to speak openly about why they'd chosen to have an abortion.
Here are a few tweets from women who contributed to the conversation:
Many women spoke about having no regrets about their decision to have an abortion.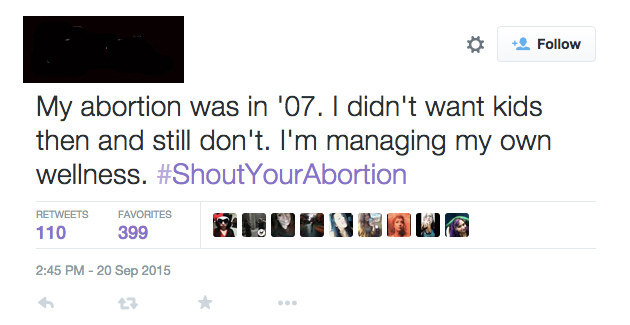 "If you look at the ideological underpinnings of the anti-choice movement, it is crystal clear that the war on abortion is actually a war on women — women's reproductive and bodily autonomy, and women's agency in general," Bonow told BuzzFeed.
While a handful of women rallied together in support, there were many others — both men and women — who were upset with the hashtag:
Plenty of others also weighed in to support the hashtag:
As for addressing the detractors, Bonow said she isn't going to let them stop her from doing the work she and West want to accomplish.
"There is nothing about #ShoutYourAbortion which glorifies abortion, although I do not think there is anything remotely immoral or murderous about the procedure," she said.
Ultimately, Bonow said she hopes that "#ShoutYourAbortion changes the way society talks about abortion, and helps women who have abortions feel they are free to speak about them however they choose without fearing stigma."