Colbert has been on the cover of the popular magazine before, but he figured he could use a few pointers from the veteran models.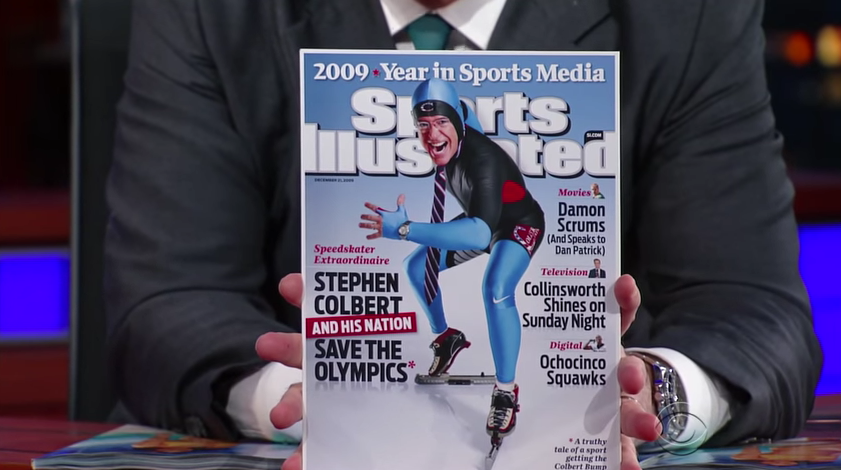 And of course, the swimsuit models obliged.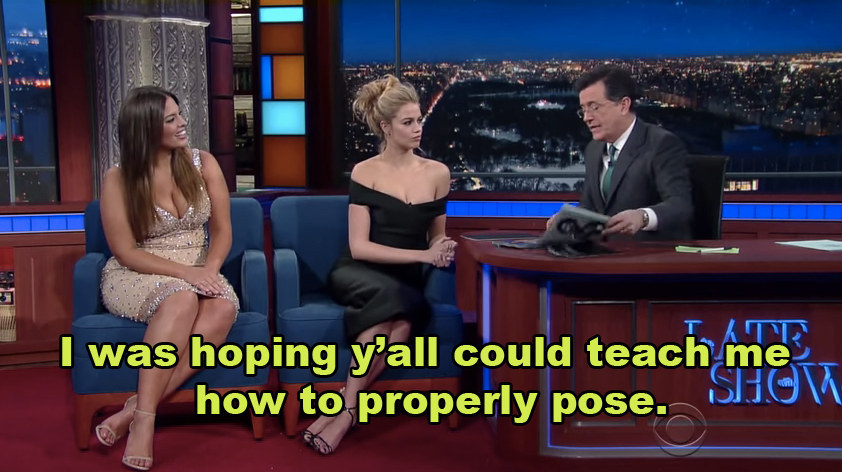 And he masterfully pulled it off, booty tooted and all, like he was a pro.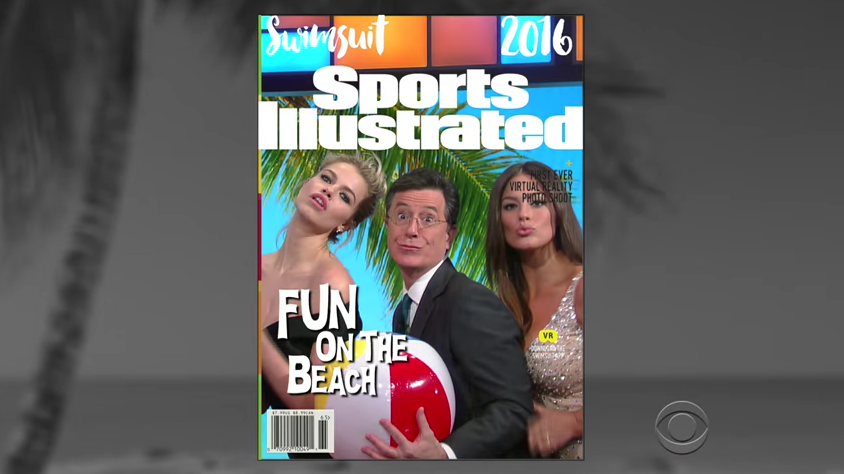 Watch out, models, Stephen is gonna be taking all of the swimsuit modeling gigs if he keeps his fierce smize.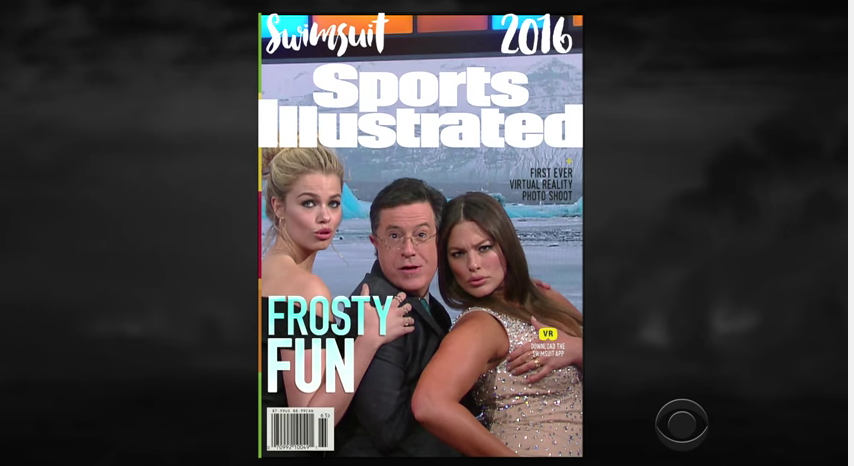 Never change, Colbert, you hilarious human.