Hugh Grant is known for his dashing looks and his classic rom-coms, like Love Actually and Notting Hill.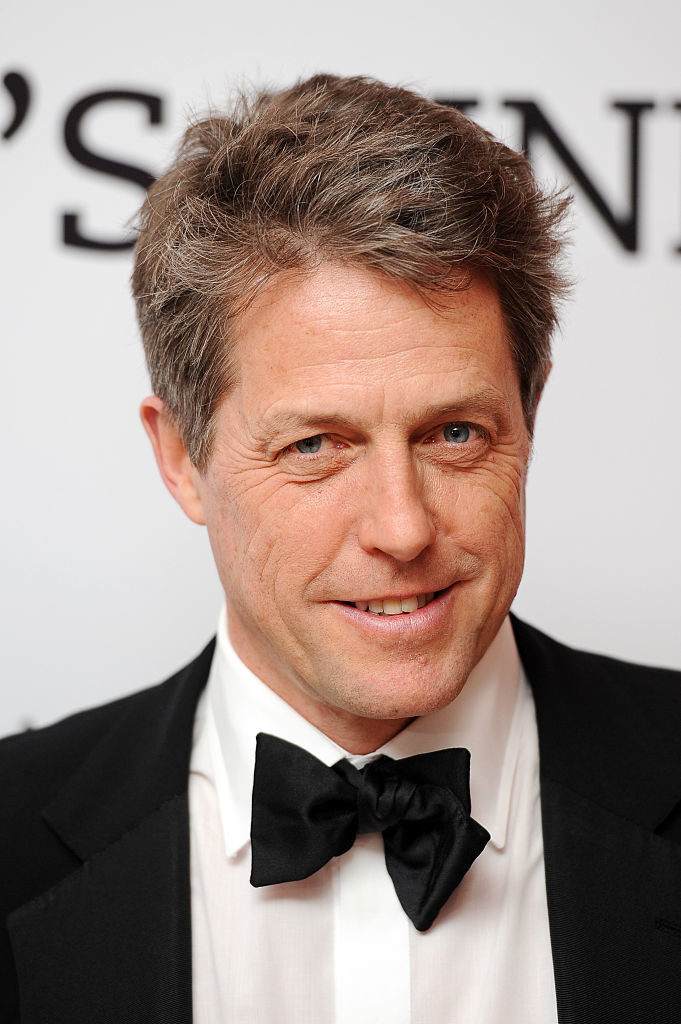 And last night, on Watch What Happens Live, went on to discuss his upcoming film, Florence Foster Jenkins, out in theaters today.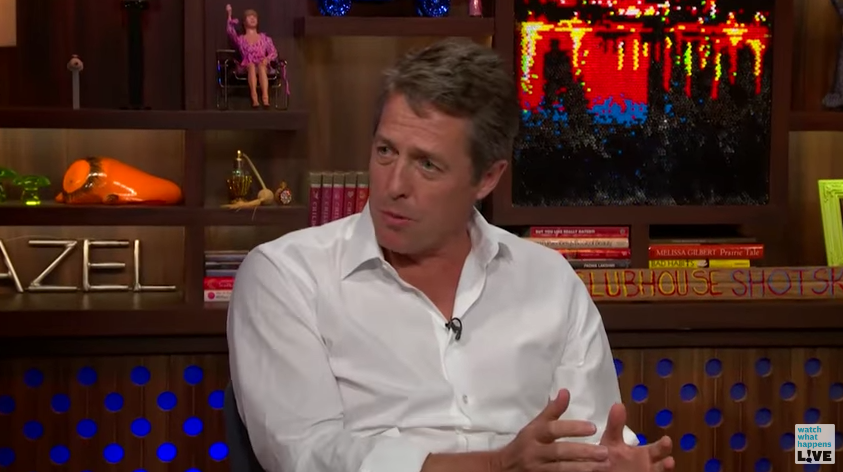 Host Andy Cohen always likes to play fun games with guests, so he decided to grill Grant with questions about actors he's worked with in the past.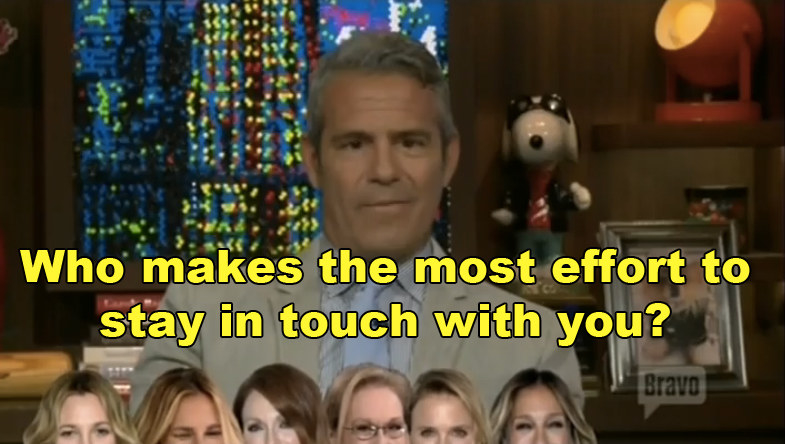 Hugh joked that "none" of his former co-actors liked him.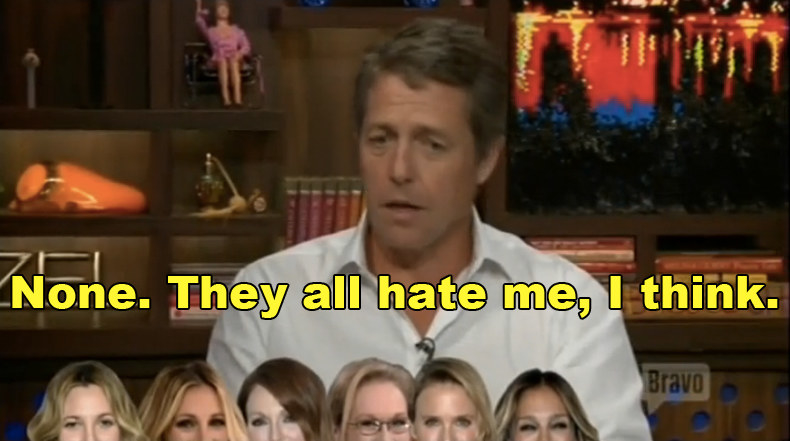 But the most interesting part of the interview came when Andy asked who was "the most down to earth" of the women Hugh has worked with.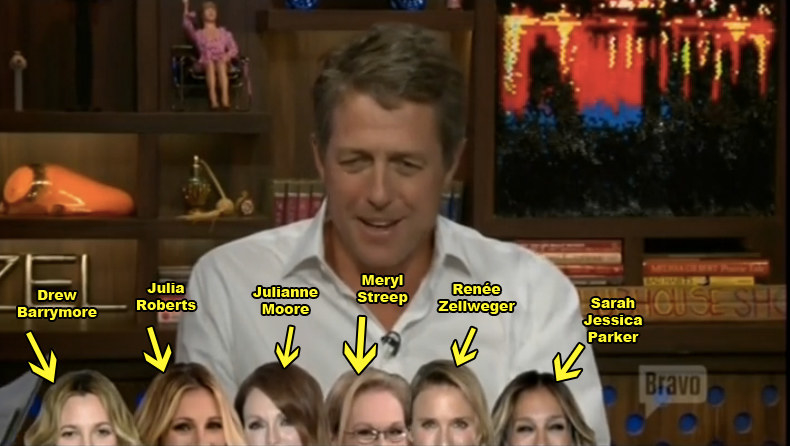 Grant's response was kinda snarky, too. "Down to earth. That's pushing it," he said.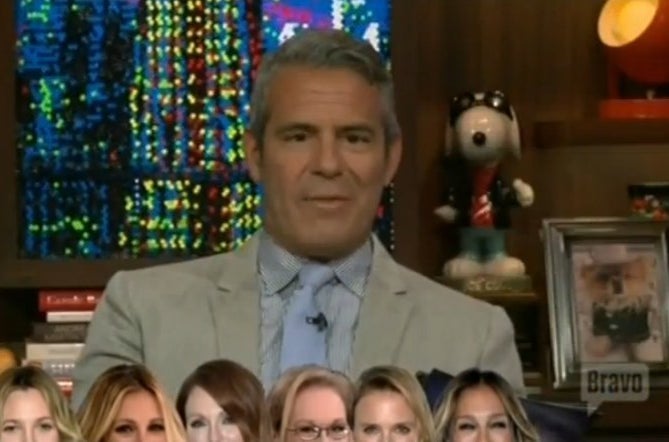 Then, a second later, Grant stopped and asked WHO one of the women was.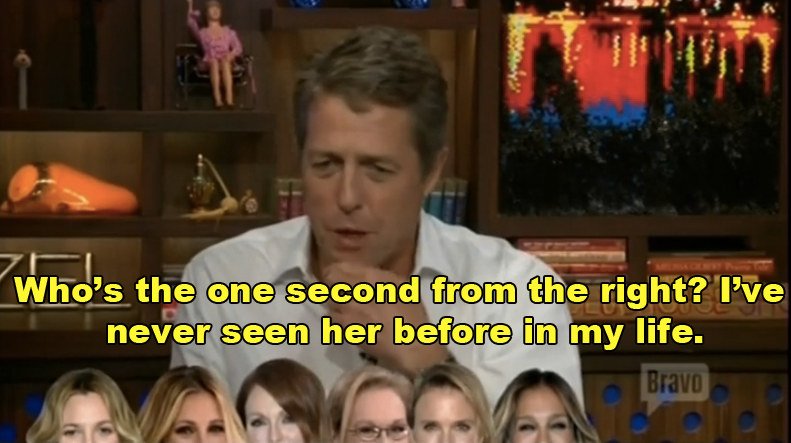 ::Record scratch:: Um, that's RENÉE ZELLWEGER, Hugh. You know, the woman you've done multiple films with.
Andy told him that it was Renée and Grant seemed genuinely surprised.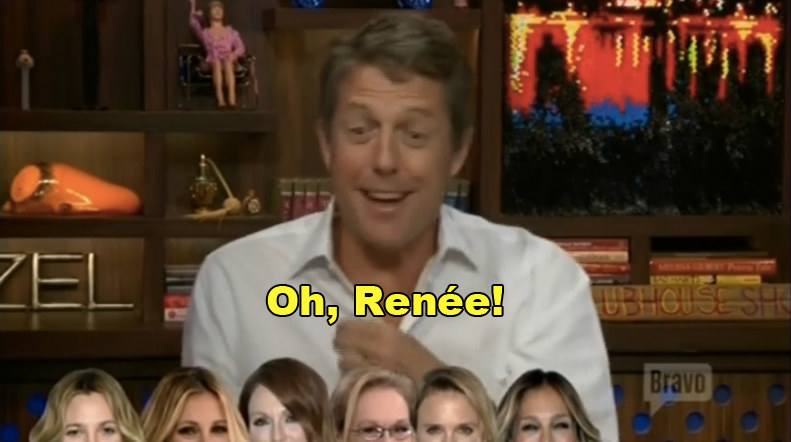 Right before finally answering Cohen's question, with a subtle dig at Renée.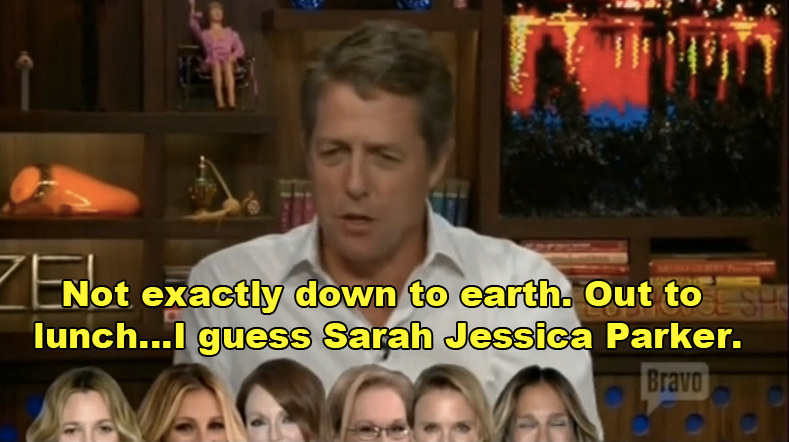 Who knew Hugh could be so sassy?