This Exclusive "Wonder Woman" Clip Shows How Incredibly Badass Diana's Combat Skills Are
"You're stronger than this, Diana."
Wonder Woman, out in theaters June 2, is one of this year's most anticipated summer movies.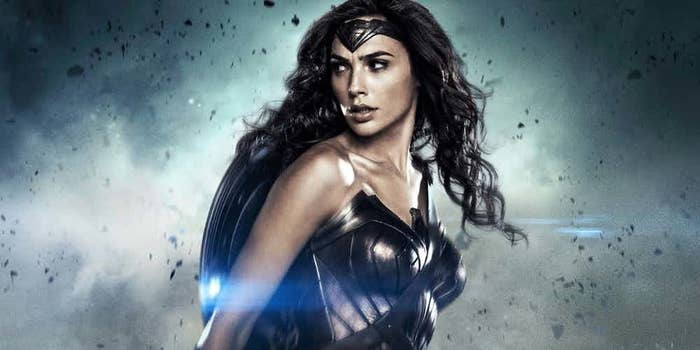 And to whet your appetite until the movie is finally released, BuzzFeed News has an exclusive clip from the upcoming film.
In it, we see Diana (Gal Gadot) get a hard lesson from General Antiope (Robin Wright), as Diana's mother, Queen Hippolyta (Connie Nielsen), looks on.
It begins with Wonder Woman/Diana facing off with Antiope, one of the most well-regarded fighters in the history of Themyscira, the island the Amazon women inhabit.
The scene takes place during a training session, and Diana is having a little trouble defending herself against Antiope.
But that doesn't last for long once she's able to disarm her formidable opponent.
It's in that moment that Antiope picks up her sword, gaining the upper hand again, and leaving Diana ~seemingly~ defenseless.
But as the general charges toward her, Diana shields herself using her iconic bracelets of submission, which, when placed together, unexpectedly knock Antiope off her feet.
And that's when Diana realizes the immense power she possesses.