The official full-length trailer for Season 5 of Orange Is the New Black has dropped, and it looks like this season is going to be quite the emotional roller coaster.
Tension at Litchfield is, understandably, very high. We see Caputo and Taystee going head to head, presumably over the heartbreaking death of Poussey last season.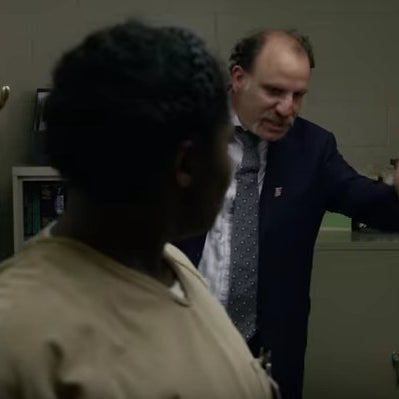 Her death clearly has had an effect on the prison, and the inmates are coping as best they can. Like Suzanne, who is standing over what appears to be a makeshift vigil in Poussey's honor.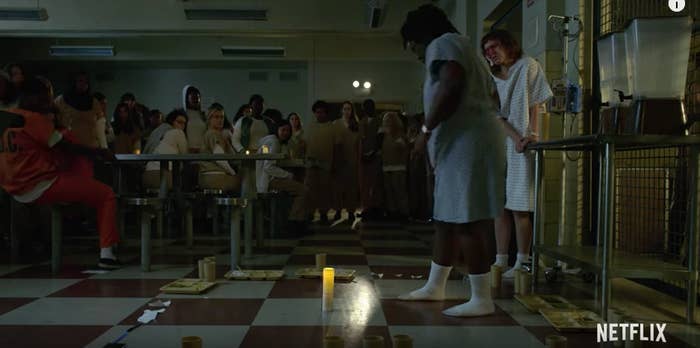 And Soso, who breaks down in the library, which is where Poussey spent most of her time.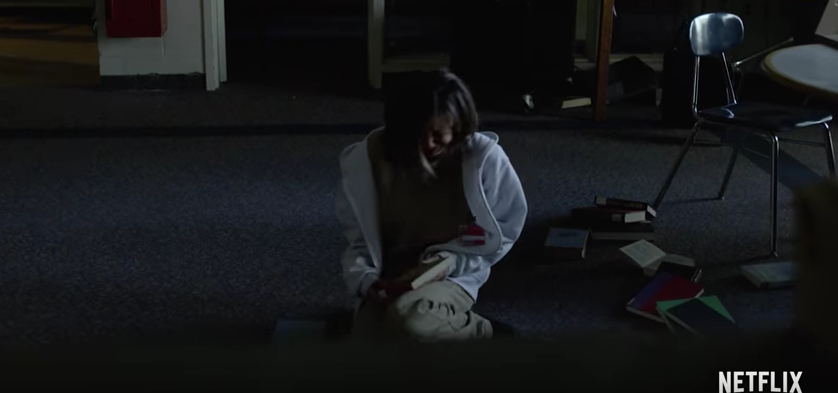 The prison has become entrenched in a battle between the inmates and the correctional officers...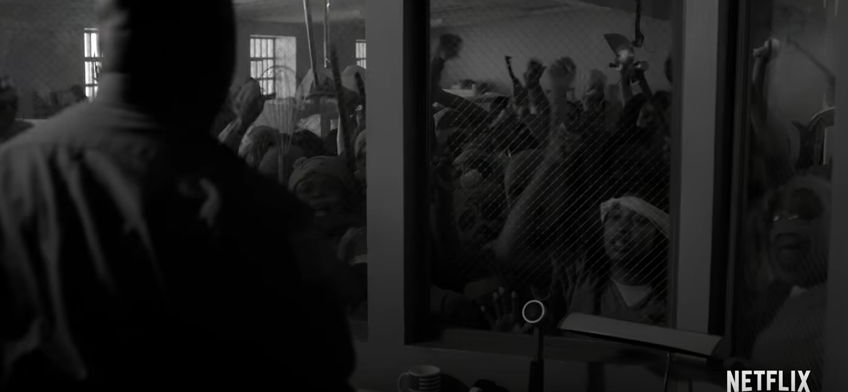 And the environment has become so chaotic that reporters and photographers are scrambling outside of the penitentiary to get the scoop on what's going down.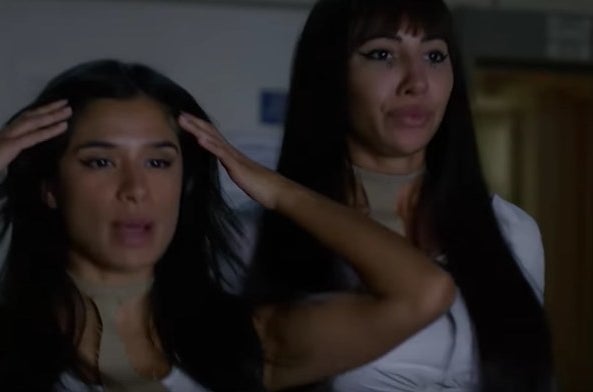 Flaca and Maritza are definitely making the most of the moment.
The ladies of Litchfield are not standing by and letting things happen to them anymore, it seems. They're demanding to be treated properly.