Last Saturday night, the world collectively experienced the release of Beyoncé's latest album, Lemonade.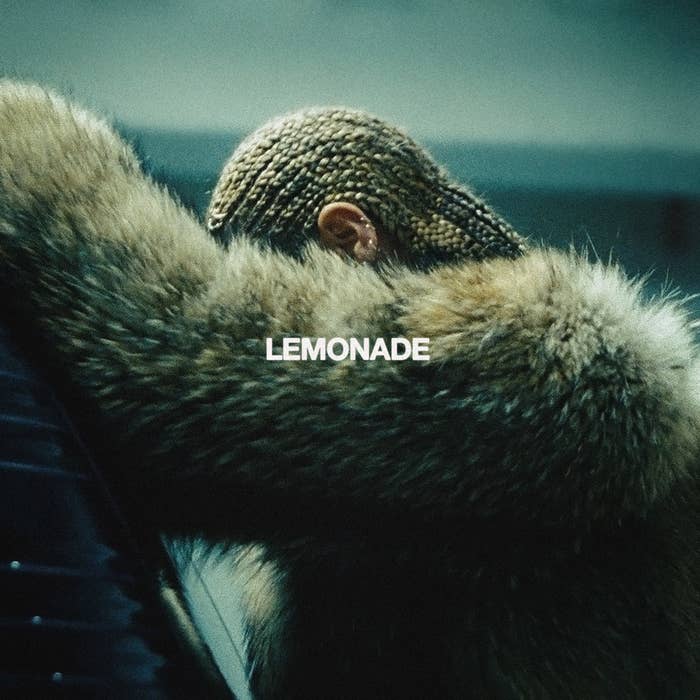 The album's overarching theme of infidelity caused many people to infer that many of the lyrics were about Beyoncé's marriage with her husband, Jay Z.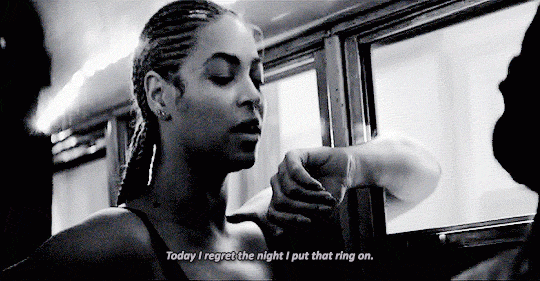 However, one of the most incredible things to come out of the drama stirred up by Lemonade is a piece of fan fiction titled "The Lemons," written by Eric Richardson, known on Twitter as @ActionBastard.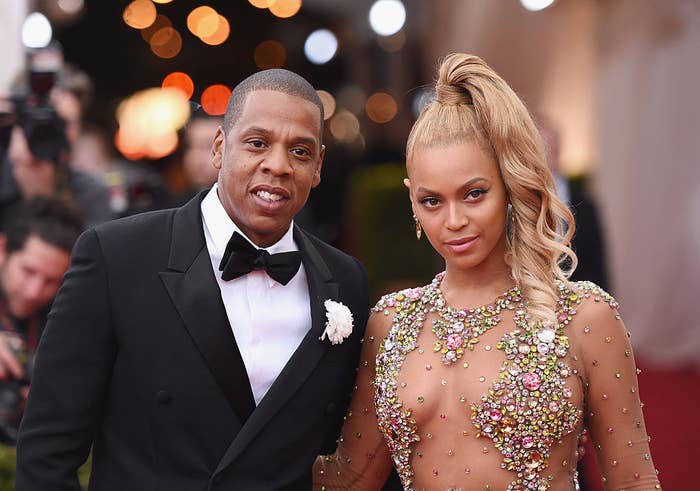 The story began on Twitter before Richardson wrote it on his blog. He told Fusion, "I wanted to make her a caricature of how people see her," referring to how he portrayed Beyoncé in his tale.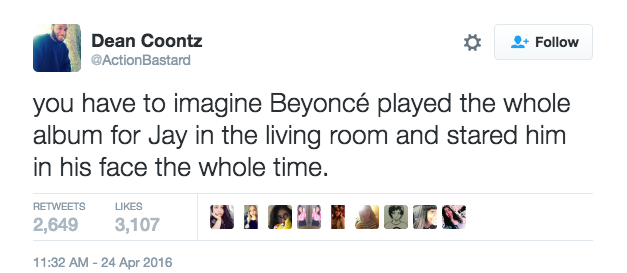 The plot of the hilarious story focuses on Beyoncé and Jay Z's relationship, painting Queen Bey as a completely unhinged version of herself.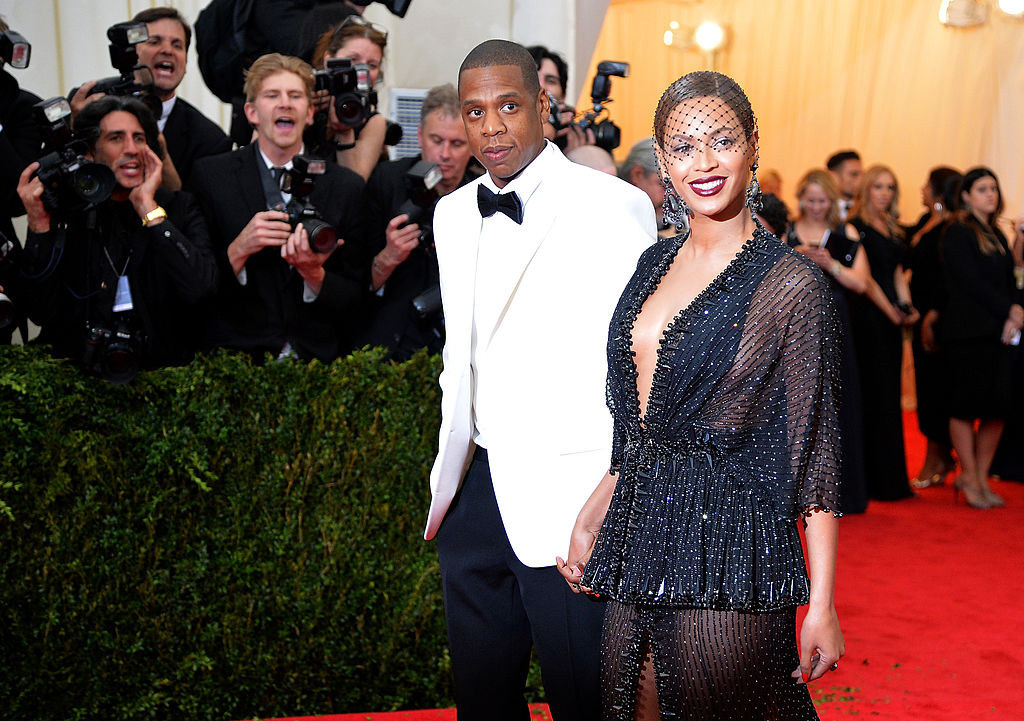 Things get even more interesting when a parade of other characters are introduced, like Solange (Beyoncé's little sister), J. Cole (rapper), and Ava DuVernay (filmmaker).
In the mesmerizing tale, Solange attempts to fight Jay Z, using some spectacular stunts; Ava is just chillin', ready to party; and for some reason J. Cole is having a hard time trying to gain Beyoncé's trust.
Even Taraji P. Henson and Kanye West are key figures in the epic drama.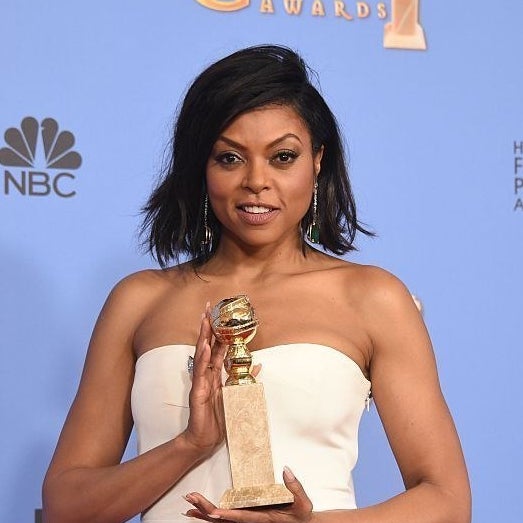 Taraji is there to talk to Beyoncé about riffing off of Lemonade and having Lee Daniels use it as inspiration for her show Empire, while Mr. West is looking to have his next album debut on Netflix.
Meanwhile, Beyoncé is having none of it.
Needless to say, people on the internet are loving it.
Richardson says he plans to keep writing about "The Lemons," stating, "I didn't know it was going to get so popular, but I was having so much fun with it and making them into my own kind of characters. Right now, I'm already up to part four."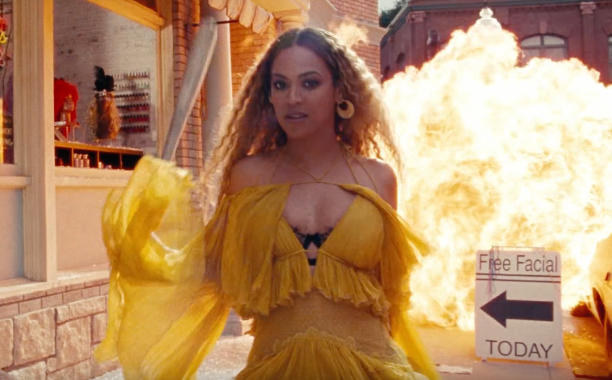 Happy reading, Beyoncé enthusiasts!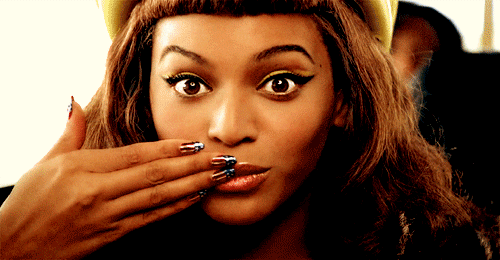 BuzzFeed has reached out to the writer of the fan fiction for comment.