Rogen used animatronic food items and conspicuously placed them among real food, and the results were pretty spectacular.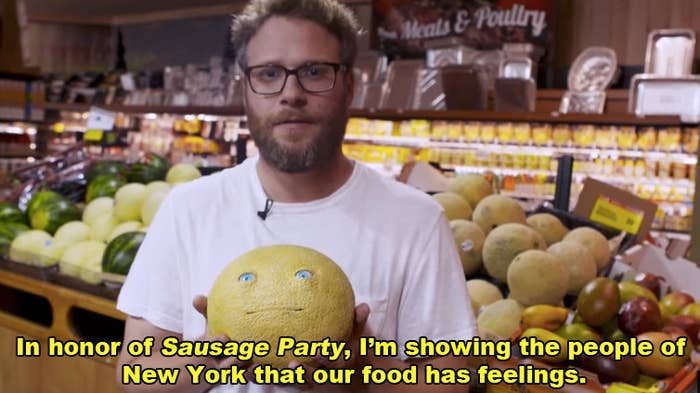 And these ladies had a priceless reaction to the talking fruit. THOSE PIERCING EYES.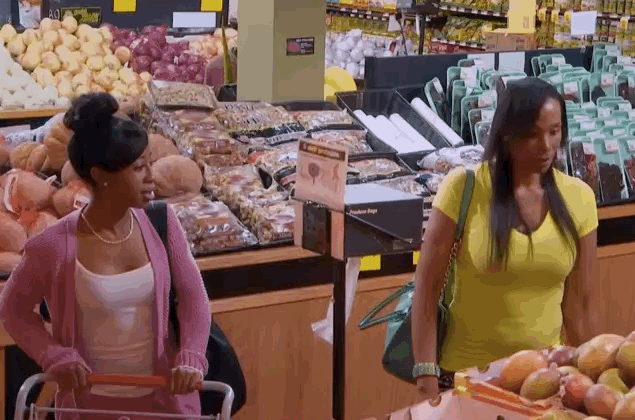 In addition to freaking people out, Rogen made sure to add a little sass to his talking-food persona.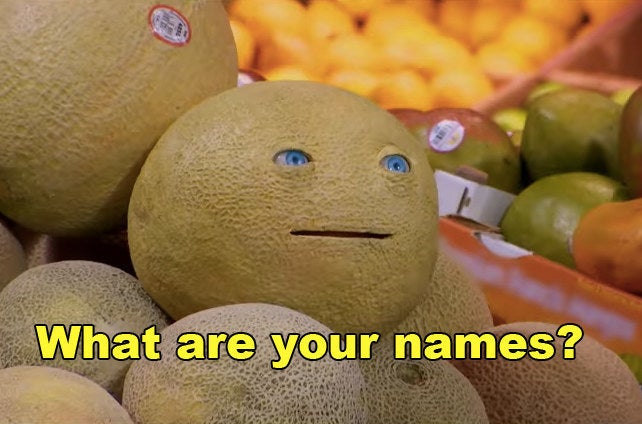 Burned! By a piece of produce.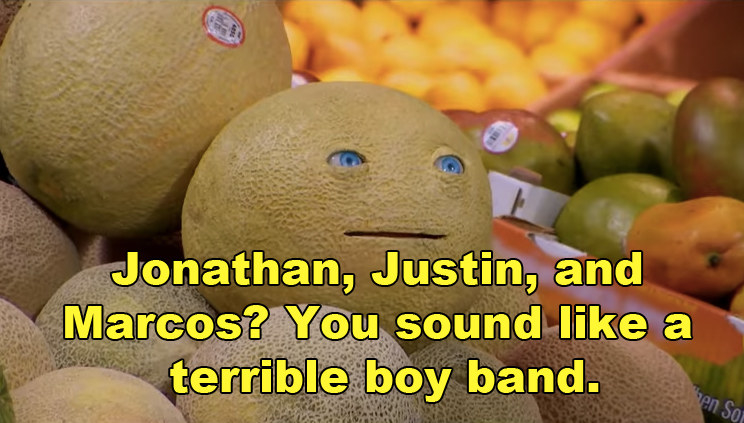 The resemblance to KFC's Colonel Sanders is uncanny.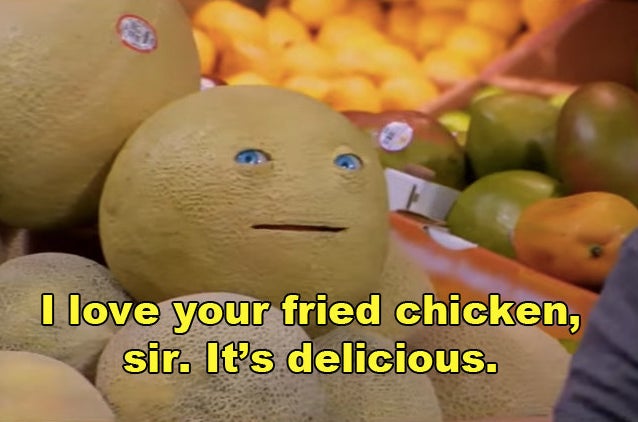 Check out Sausage Party, which opens in theaters today.