Serena Williams May Have Won The Australian Open While Pregnant And People Are Shook
Queen of, well, everything.
On Wednesday, Serena Williams sent out a Snapchat announcing she's expecting her first child with fiancé Alexis Ohanian, one of the founders of Reddit.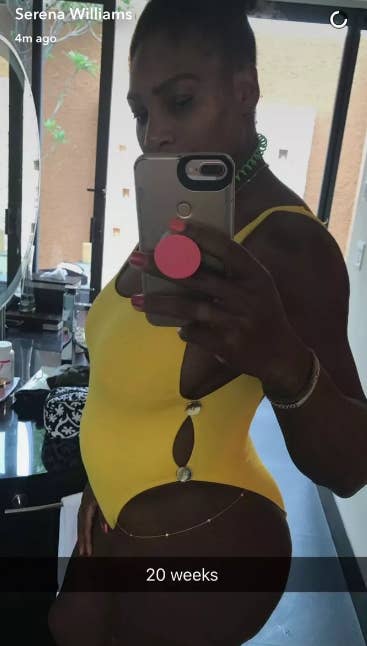 Naturally, people flipped when they found out.
Fans were extremely excited about her personal news, which makes sense considering Williams is one of the greatest tennis players of all time.
Let's be honest: The news is a pretty big deal.
Amid the frenzy of tweets, some people reflected on Williams' Australian Open victory back in January. If she is 20 weeks pregnant, that means she completely dominated the tournament while carrying her child.
That alleged revelation blew people's minds, too.
"Simply the fucking goat," one user tweeted.
The praise for Williams kept pouring in. "Serena Williams won the Australian Open pregnant," another user said.
People are pretty stoked about this casual slay.
And to top it off, Williams' baby reveal came on Maria Sharapova's birthday.

UPDATE
On Tuesday, Williams revealed at a TED Conference in Vancouver, Canada during an interview with Gayle King that she learned she was pregnant two days before the Australian Open was set to begin. The tennis star said that she was "nervous" when she found out before ultimately deciding it was important for her to focus on the tournament.