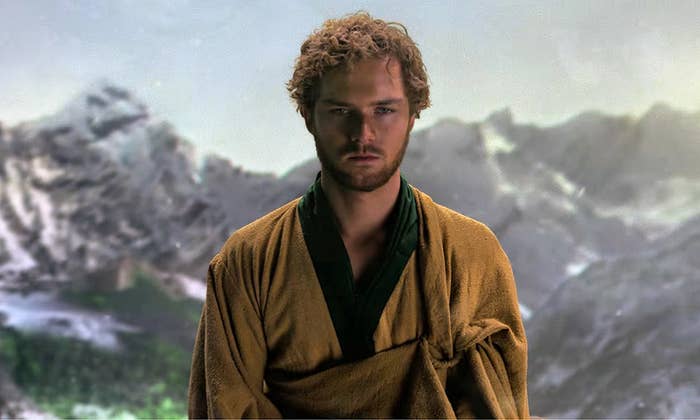 The cast of Netflix's Iron Fist revealed a ton of exciting news about the show's second season at San Diego Comic-Con on Thursday, beginning with an announcement that the new season will be available for streaming on Sept. 7.

Head of Marvel Television Jeph Loeb showcased a generous number of clips from the highly anticipated next season.
It was officially confirmed that Alice Eve will be a part of the cast, playing Typhoid Mary, a character she says she chose because of her "multiple personalities." Eve also said she enjoyed the violence that came with portraying her character.
Luke Cage's Misty Knight will guest star this season, teaming up with Colleen Wing (Jessica Henwick) to form the Daughters of the Dragon.

Loeb said that the action and fighting scenes were upped this season. Clayton Barber, the fight coordinator on much-praised films like Creed and Black Panther, took up the role of stunt coordinator for much of the production on the second season.
Barber said he was inspired by "old-school kung fu" and promised that viewers would really enjoy this next offering.
Finally, it looks like Iron Fist will don his iconic yellow outfit, at least in part. Loeb showed a clip with Finn Jones in the signature, brightly colored mask fighting with Sacha Dhawan (playing Steel Serpent) until they were both severely bloodied and bruised.