"When we talk about men and sexual assault, it's usually about whether some slimeball was falsely accused or not," Bee said. "The truth is about 1 out of 33 men in the US have been victims of attempted or completed rape."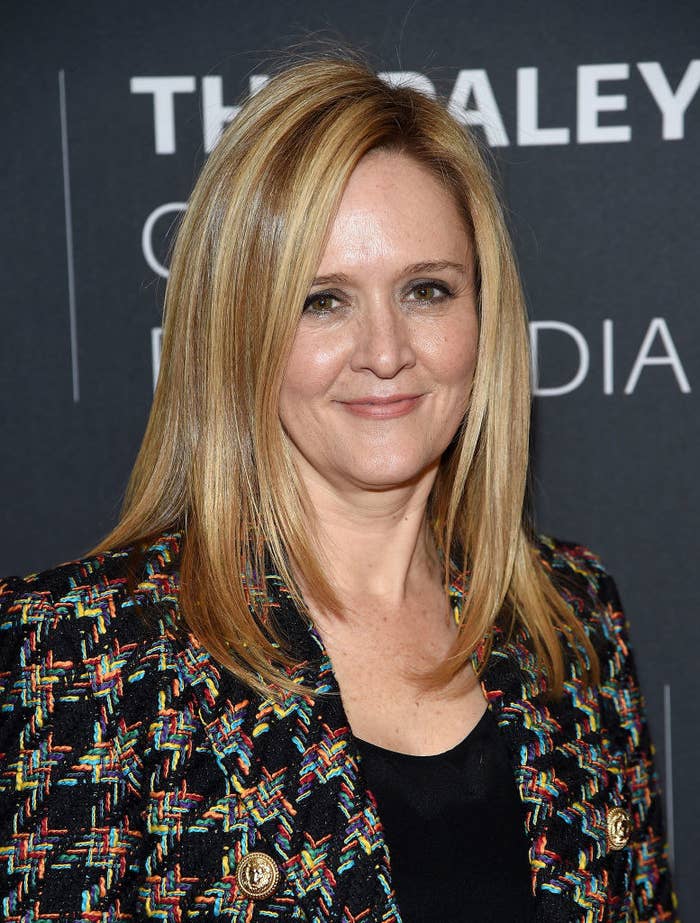 "Meaning, men are vastly more likely to be sexually assaulted than to be falsely accused of rape," she continued. "Sexual assault of men is a real problem and not a joke, despite the way we tend to talk about it."
Bee then showed a series of clips from television highlighting her point. In the first part, Bill Maher, an unnamed radio host, and actors Steve Martin and Martin Short are seen carelessly joking about rape — and every joke told is set in prison.
Maher makes Michael Cohen, President Donald Trump's former lawyer, a punch line when he says, "He's the one who famously said, 'I'd take a bullet for Donald Trump.'"
"Well, now that he's looking at prison time, we'll see if he's willing to take a dick."
A radio host for KRXQ in Sacramento, California, is heard making a similar joke about comedian Bill Cosby, who's been accused of sexual assault by dozens of women.
"Bill Cosby. Droppin' the SO-A-P. This is what we're gonna do to make this all fun. What should Bill Cosby's prison bitch name be?" the host said.
And then there's Martin and Short leaning on the same sort of joke referencing the president's son-in-law Jared Kushner, in their Netflix special An Evening You Will Forget for the Rest of Your Life.
Short: You know, Jared is an interesting dude.
Martin: How?
Short: Well, you know, he likes surprise sex in the morning.
Martin: Yah.
Short: So he's going to love prison.
"Rape is funny when it happens in jail to people we don't like?" Bee said, right before honing in on other examples that didn't involve comedians.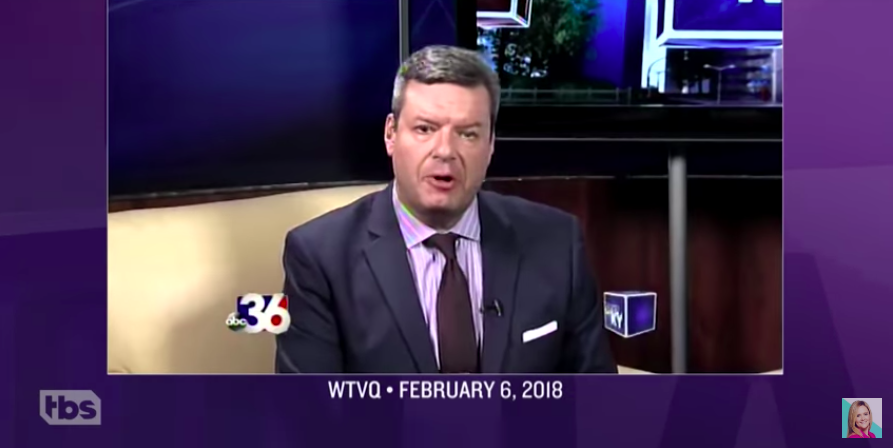 Bee used examples of police officers trivializing rape, as well as former government officials, like James Comey, the former FBI director, and President Trump.
A news anchor for WTVQ reported on an incident where Kentucky State Police made a joke about sexual assault that several people found to be in poor taste.
"State police are apologizing for a Super Bowl–themed tweet about drunk driving some are saying went too far," the anchor begins.
The tweet said, "Enjoy watching @RobGronkowski play, but if you drink & drive your tight end may end up in jail." The tweet was accompanied by an image of a bar of soap on the ground, something commonly used to make light of prison rape.
In another video clip, a CNN talking head is seen discussing Comey's memos and how the former FBI director and the president "had a good laugh over the notion of reporters being raped in prison."
Bee followed that up with how this kind of talk harms young boys, using Fox News' Jesse Watters as an example.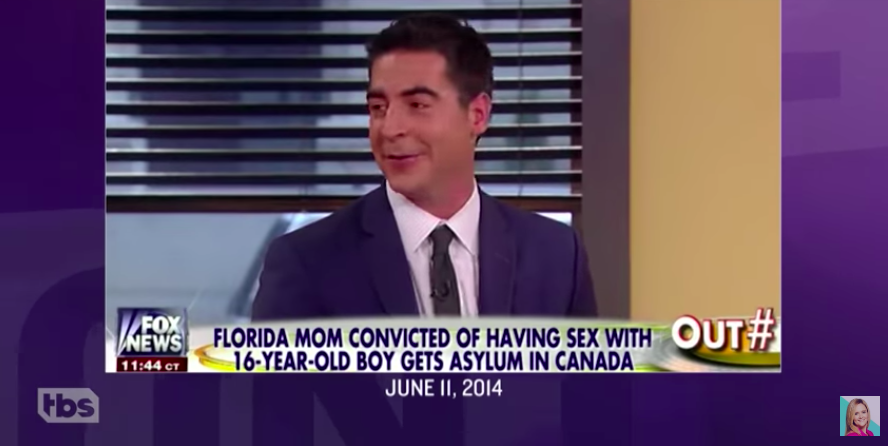 "We talk about #MeToo like it's only a women's movement, but many of the predators in the #MeToo era preyed on men," Bee said.
"There are tons of other slimeballs out there, and when we laugh at their victims we make it easier for them to keep Kevin Spacey-ing all over the place."
Finally, Bee introduces Terry Crews, and the two criticize this particular creepy and uninventive form of joke-telling that many people often lean on. "I'm here to tell you how to solve that problem," Crews says. "Stop telling those fucking jokes."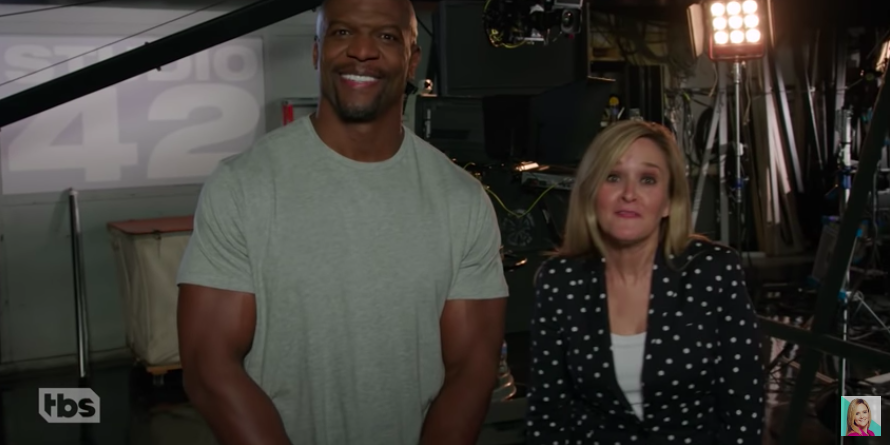 In June the actor testified before Congress about the Sexual Assault Survivors' Bill of Rights and the statute of limitations for sexual assault survivors.
"I sit here before you in this committee just as an example, because a lot of people don't believe that a person like me could actually be victimized," Crews said at the time.
"And what happened to me has happened to many, many other men in Hollywood, and since I came forward with my story, I have had thousands and thousands of men come to me and say, 'Me too.'"