Rihanna Wore A Puffy Coat With High Heel Shoes And Looked Fab As Hell
Queen of Style.
On Friday, Rihanna was spotted walking around London with an oversized black coat and a pair of tennis shoe heels, proving she is truly the most fashionable person on the planet.
It's almost like Rihanna woke up and said, Hmm, I wanna channel Missy Elliot's outfit from in "The Rain (Supa Dupa Fly)" music video.
The outfit also demonstrates Rihanna's style versatility. She could, quite honestly, wear a plastic bag and make it look fierce.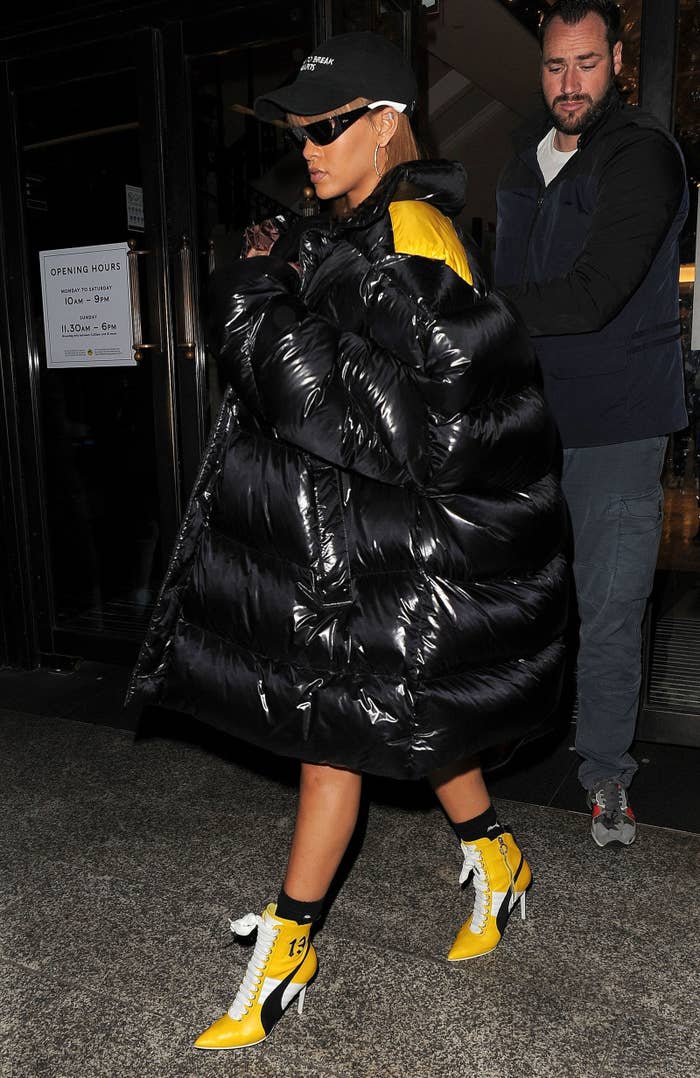 Twiggy who? Audrey Hepburn who?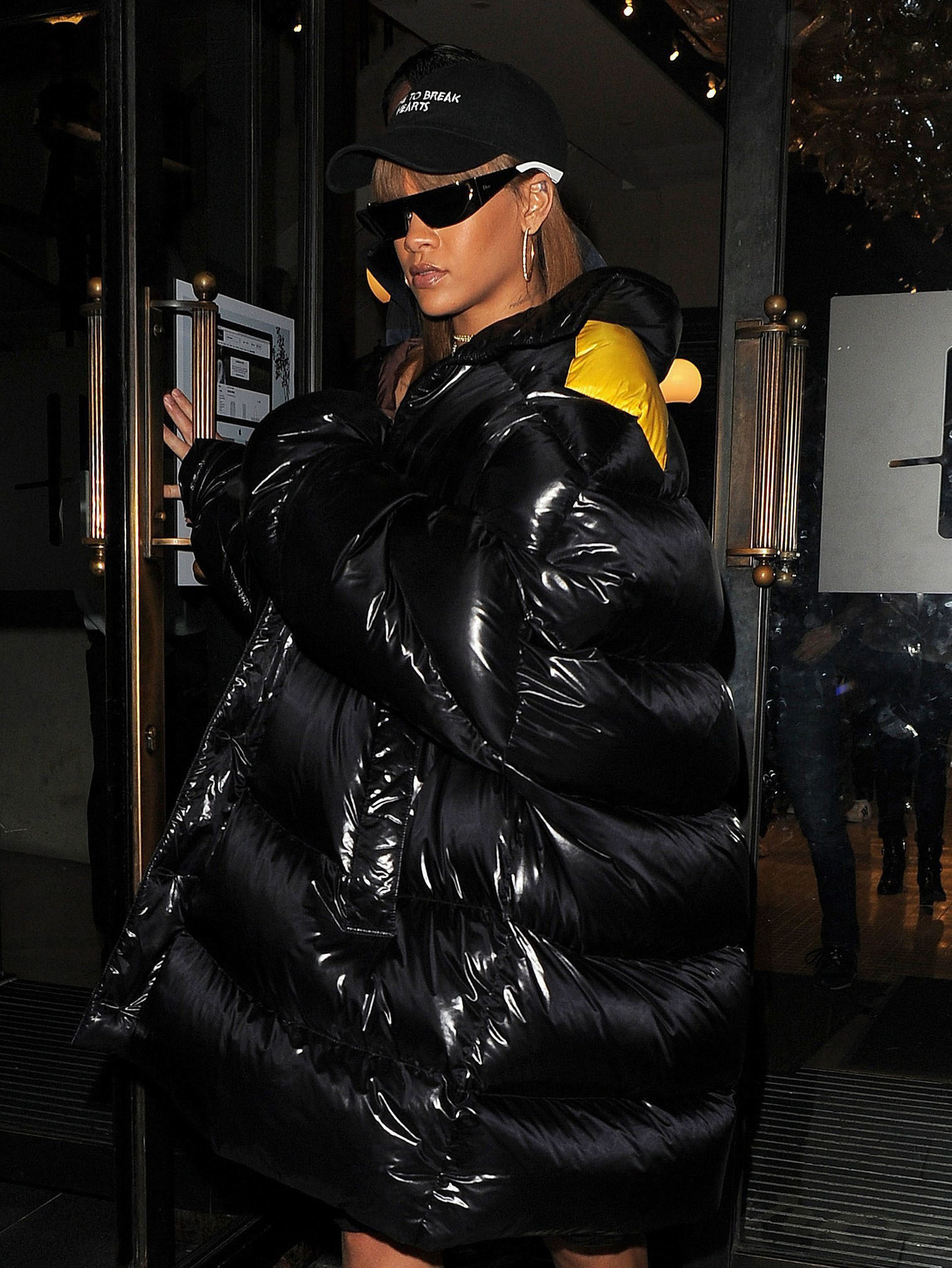 Robyn Fenty is the only fashion icon that matters now.