Women Are Hilariously Giving Their Boyfriends Permission To Get A Lap Dance From Rihanna
::Willingly lets Rihanna steal my man::
Fact: Rihanna is everything.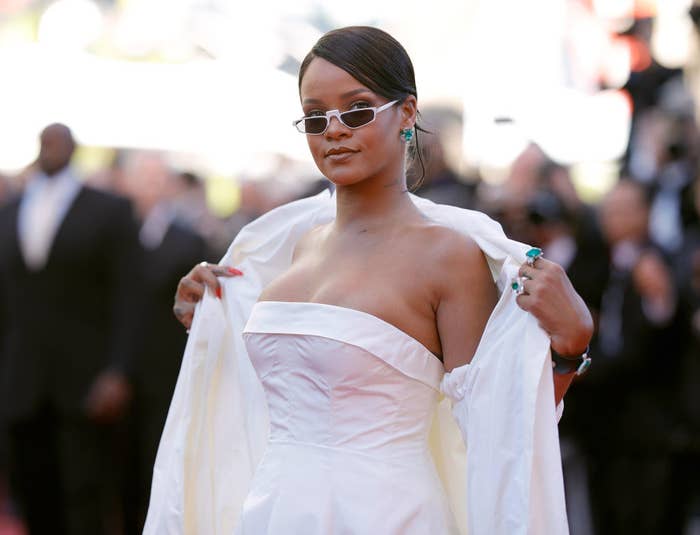 Rih, one of the reigning queens of pop music, is also one of those rare celebrities with the power to drive both men and women crazy — in the best way, of course.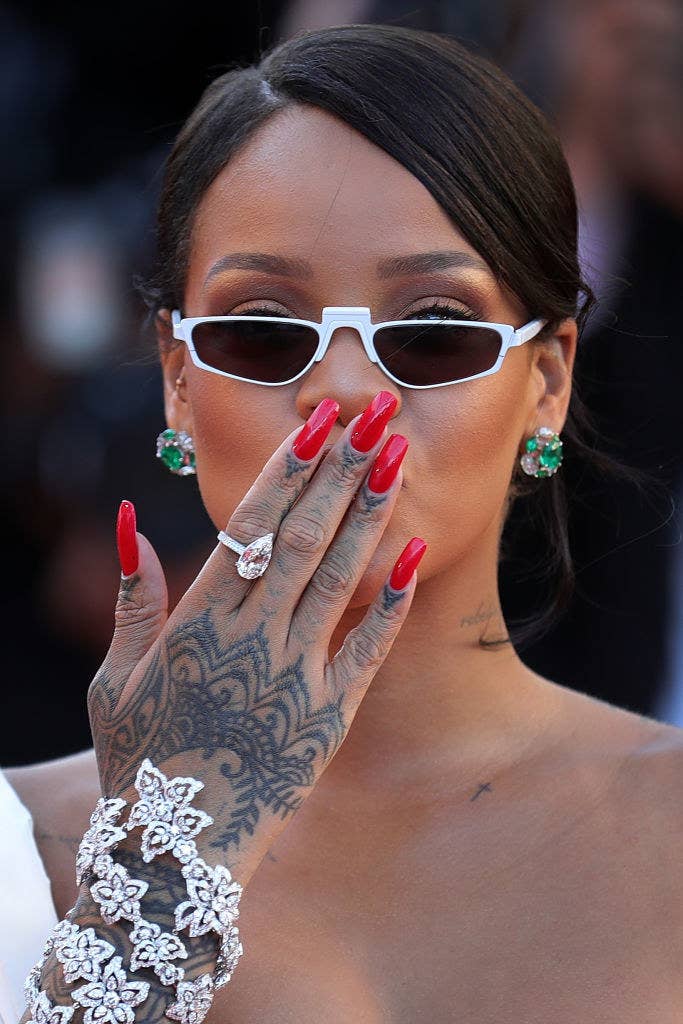 When she's performing, Rih will sometimes ask a member of the audience to come on stage and then give them a lap dance.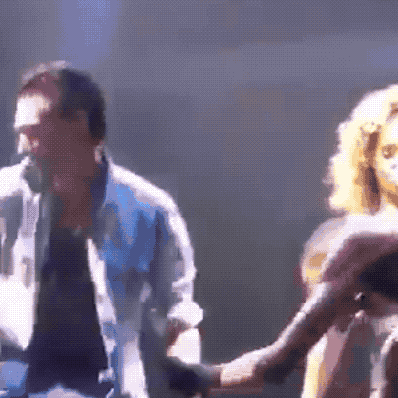 And like, who's going to deny Rihanna her god-given right to seduce a ready and willing fan on stage?
A lot of people have been talking about Rihanna's lap dances recently, at least in part because of a video showing Trey Songz and a fan getting very...close on stage.
Over Memorial Day weekend, @_ChickenGeorge, a user on Twitter, tweeted a hilarious image about how he'd behave in front of his girlfriend if Rihanna requested he come on stage.
Another user, @Namastaywoke, retweeted @_ChickenGeorge's response and included the caption: "My man better not fake jog for Rihanna."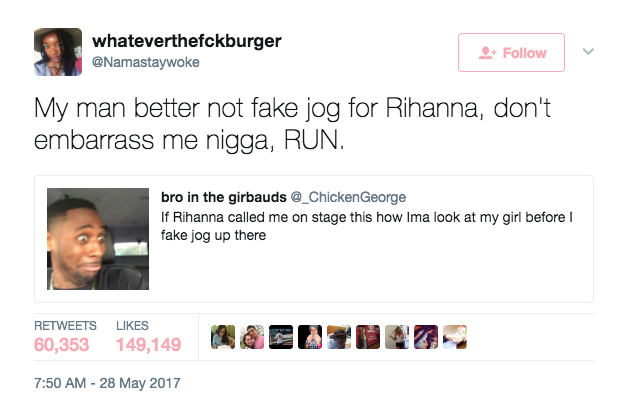 Others joined in, too. Someone hilariously demonstrated how her man's running form should look as he theoretically makes his way to Rih.
This led to a bevy of glorious tweets, where more women began tweeting about their boyfriends/husbands/partners running toward Rihanna on stage for a lap dance if the opportunity ever presented itself.
Because let's be honest: How embarrassed would you be if your man denied Rihanna a dance?
"I say, 'That's my baby, and I'm proud,'" one user's reaction GIF reflected.
Another woman implied she'd even be down to record the whole thing as it happens on stage.
Others took the joke a bit further...
...but you get the point.
The consensus was clear: Guys wouldn't have to beg their girlfriends to get a dance from the one and only Rihanna, because their girlfriends would be rooting them on.
If you're lucky, though, Rih could bring you both on stage.
All hail Rihanna, the only person you'd probably be okay with flirting with your boo.