On Friday morning, the internet was blessed with the first poster for Marvel's upcoming Black Panther movie, which stars Chadwick Boseman as T'Challa/Black Panther, ruler of the fictional African nation Wakanda.
Though folks were less than enthused about the photoshopping in the poster, there was still excitement for the film, which stars an almost all-black cast.
It was only an image, but it was enough to send people into a frenzy.
People were, in a word, shook.
Amid the chaos, Vann R. Newkirk II, a writer for the Atlantic, pointed out the image could be an homage to Huey P. Newton, founder of the Black Panther Party — specifically the iconic image of him sitting on a wicker chair while holding a firearm and spear on either side of him.
Newton created the Black Panther Party along with Bobby Seale in 1966, and the group would go on to become a symbol of black empowerment.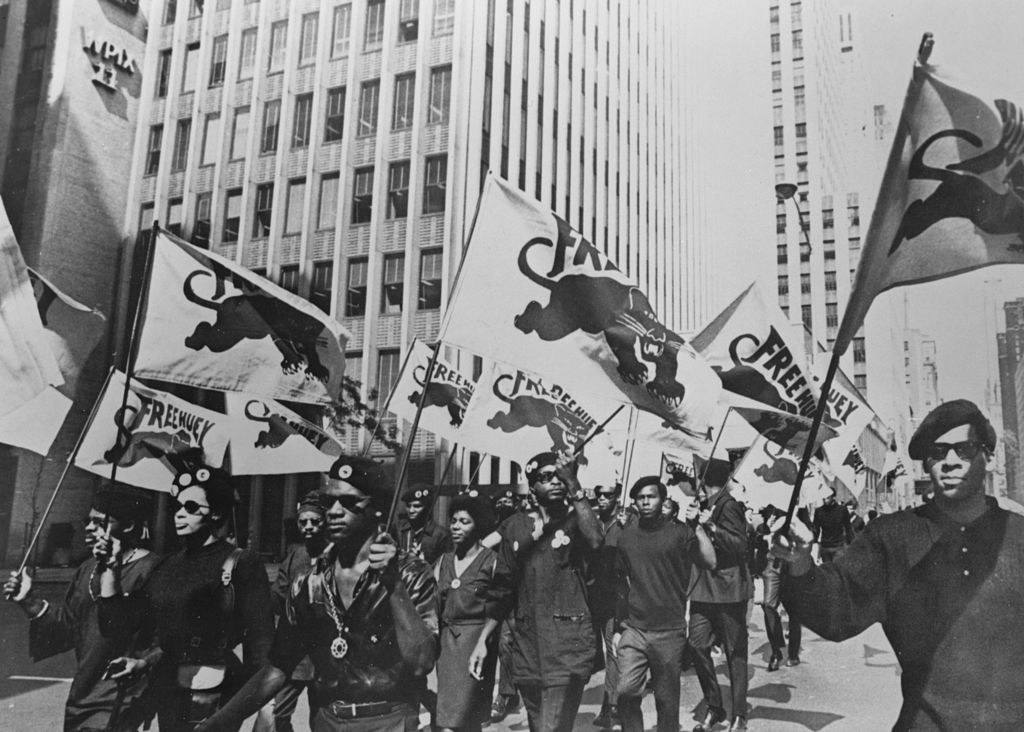 Others pointed out the similarities between the images too...
Including Cheo Hodari Coker, the creator of Marvel's Luke Cage series on Netflix, who called it "brilliant."
As did Questlove.
The chatter continued throughout the Twitterverse...
But some people thought it was a stretch.
Lots of people were not easily convinced.
For now, the debate rages on, but what do you all think? Weigh in below!