Nerdist Has Deleted All References To TV Host Chris Hardwick After An Abuse Allegation From His Ex
Chloe Dykstra alleged in a lengthy Medium post on Thursday that she was emotionally and sexually abused by an ex-boyfriend, whom she did not specifically name.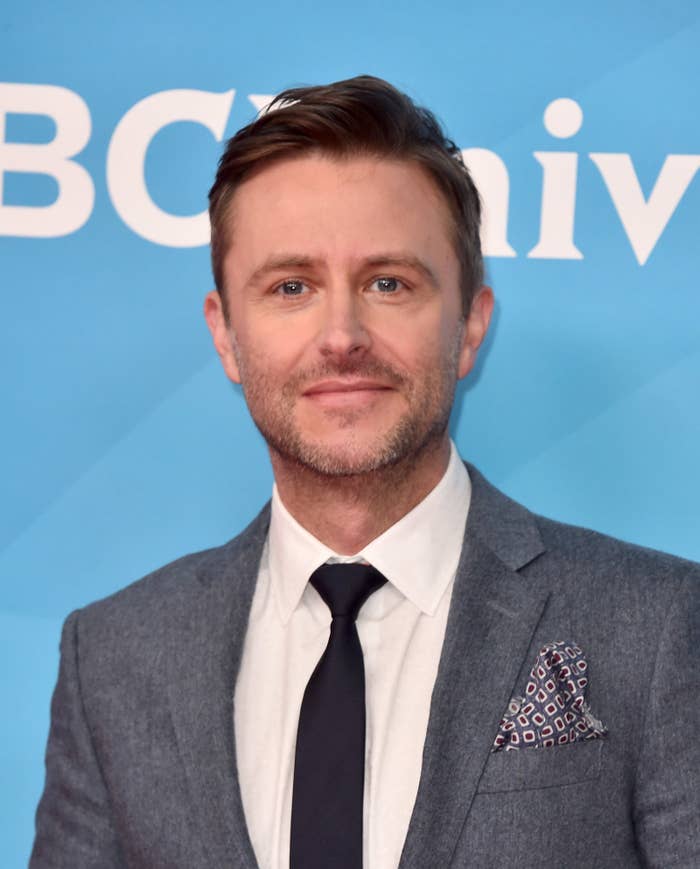 All references to podcaster and TV host Chris Hardwick were purged Friday from the Nerdist website he cofounded, following allegations of an abusive relationship from an ex-girlfriend.
Model and actor Chloe Dykstra alleged in a lengthy Medium post on Thursday that she was emotionally and sexually abused by an ex-boyfriend, whom she did not specifically name.
"I was terrified to piss him off — so I did what he said," she wrote. "Including let him sexually assault me. Regularly. I was expected to be ready for him when he came home from work."
Dykstra, 29, wrote that when she was in her early twenties she began a rocky relationship with a man who was almost 20 years her senior. Hardwick is now 46. She also described the man as someone who "grew from a mildly successful podcaster to a powerhouse CEO of his own company." Hardwick was one of the original hosts of The Nerdist Podcast and founded Nerdist Industries in 2012. He now hosts AMC's The Walking Dead aftershow, Talking Dead, as well as NBC's game show The Wall.
Neither Hardwick nor Dykstra responded to multiple requests for comment on Friday from BuzzFeed News. Hardwick did later release a statement to media denying Dykstra's claims.
Dykstra wrote on Twitter that she would be taking a break from the internet. BuzzFeed News spoke briefly spoke on the phone with her mother, Cass McCune, who declined to comment, but said her daughter probably wouldn't be speaking to press for the time being. "I can't talk," McCune said. "This is her thing."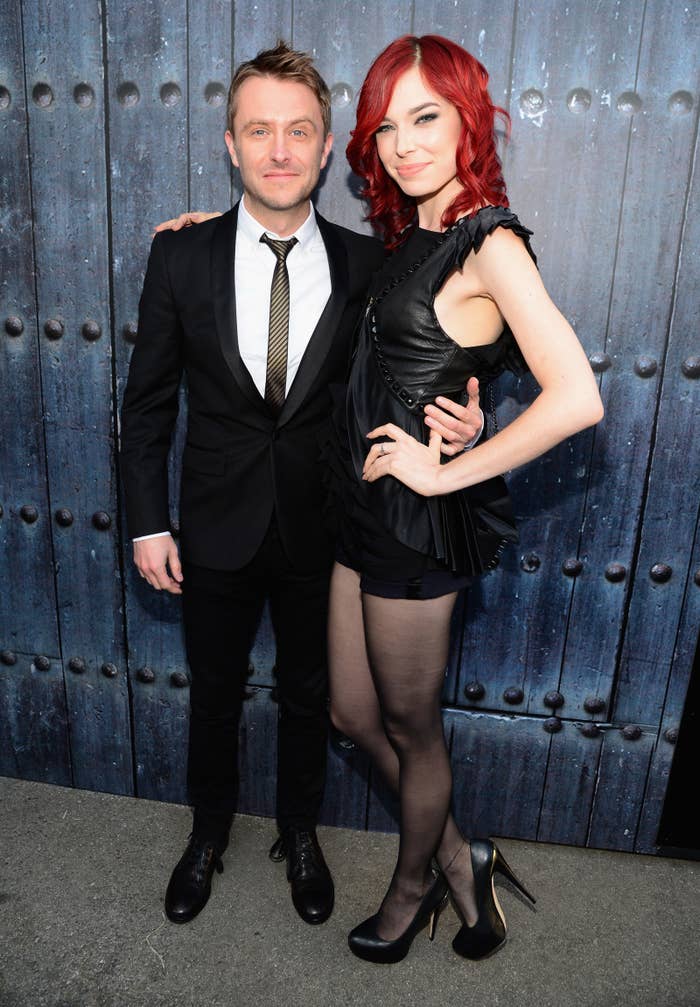 In her post, Dykstra listed things she was forbidden from doing in the relationship, including going out at night, having male friends, and speaking in public spaces. She said the relationship affected her physical and mental health.
She alleged that her ex also policed her drinking habits. "As he was sober, I was not to drink alcohol," she said. (In a Facebook post from 2016, Hardwick wrote about going sober 13 years earlier. "It was the best decision I've ever made and I've never regretted it for a second," he wrote.)
Dykstra wrote about an instance where her former partner initiated sex on a night she wasn't feeling well and was disinterested, but said she felt compelled to capitulate. She said he told her that a lack of sex was the reason his last relationship didn't work out. "It was a veiled threat," Dykstra said. "I succumbed."
Dykstra said she realized her fear of making her then-boyfriend upset was greater than her fear of dying when she experienced an ectopic pregnancy, a potentially life-threatening condition where a fertilized egg grows outside the main cavity of the uterus. She said she cried on the phone when telling her ex about her need for a procedure to treat the condition, and after the surgery his only concern was when he'd be able to have sex with her again.
After leaving her ex, Dykstra said she met someone new and her former partner retaliated by getting her blacklisted from companies she regularly worked at.
Dykstra wrote in her Medium post that she had "audio/video" evidence that would support her allegations, but declined to release it.
"I've chosen not to include it for your sake, in the hopes that the person you've become will do the right thing," she wrote.
In a statement obtained by the Hollywood Reporter Friday night, Hardwick denied the allegations, saying that he was "heartbroken" by Dykstra's post.
"These are very serious allegations and not to be taken lightly which is why I've taken the day to consider how to respond. I was heartbroken to read Chloe's post," his statement said. "Our three year relationship was not perfect — we were ultimately not a good match and argued — even shouted at each other — but I loved her, and did my best to uplift and support her as a partner and companion in any way and at no time did I sexually assault her."
"When we were living together, I found out that Chloe cheated on me, and I ended the relationship," he added. "For several week [sic] after we broke up, she asked me to get back together with me and even told me she wanted to have kids with me, 'build a life' with me and told me that I was 'the one,' but I did not want to be with someone who was unfaithful."
"I'm devastated to read that she is now accusing me of conduct that did not occur. I was blindsided by her post and always wanted the best for her," he concluded.
After Dykstra's Medium post was published, Legendary Entertainment, the parent company of Nerdist Industries, told BuzzFeed News that Hardwick had had no operational involvement on the Nerdist website for the two years before his contacted ended in December 2017.
"He no longer has any affiliation with Legendary Digital Networks," a spokesperson said in an emailed statement. "The company has removed all reference to Mr. Hardwick even as the original Founder of Nerdist pending further investigation."
Nerdist also posted on its Twitter account that staff "were shocked to read the news this morning."
That type of behavior is contrary to everything we stand for and believe in, and we absolutely don't tolerate discrimination, harassment, and other forms of abuse," Nerdist said.
AMC did not immediately respond to requests for comment.
In a statement, NBC said it was surprised by the allegations and would take "appropriate action."
"These allegations about Chris Hardwick took us by surprise as we have had a positive working relationship with him," an NBC spokesperson said. "However, we take allegations of misconduct very seriously. Production on 'The Wall' does not begin until September, and in the meantime we are continuing to assess the situation and will take appropriate action based on the outcome."
After this story was first published, Dykstra posted on Twitter asking people to "be kind" to "the company he founded."
Marcus Jones contributed reporting.
UPDATE
This story has been updated with Dykstra's tweet and Hardwick's statement.